Cloudy Skies Today, Uncertainty with Showers Over the Next Two Days
A blanket of clouds currently sits over much of Middle Tennessee. Expect clouds to hang around throughout the day.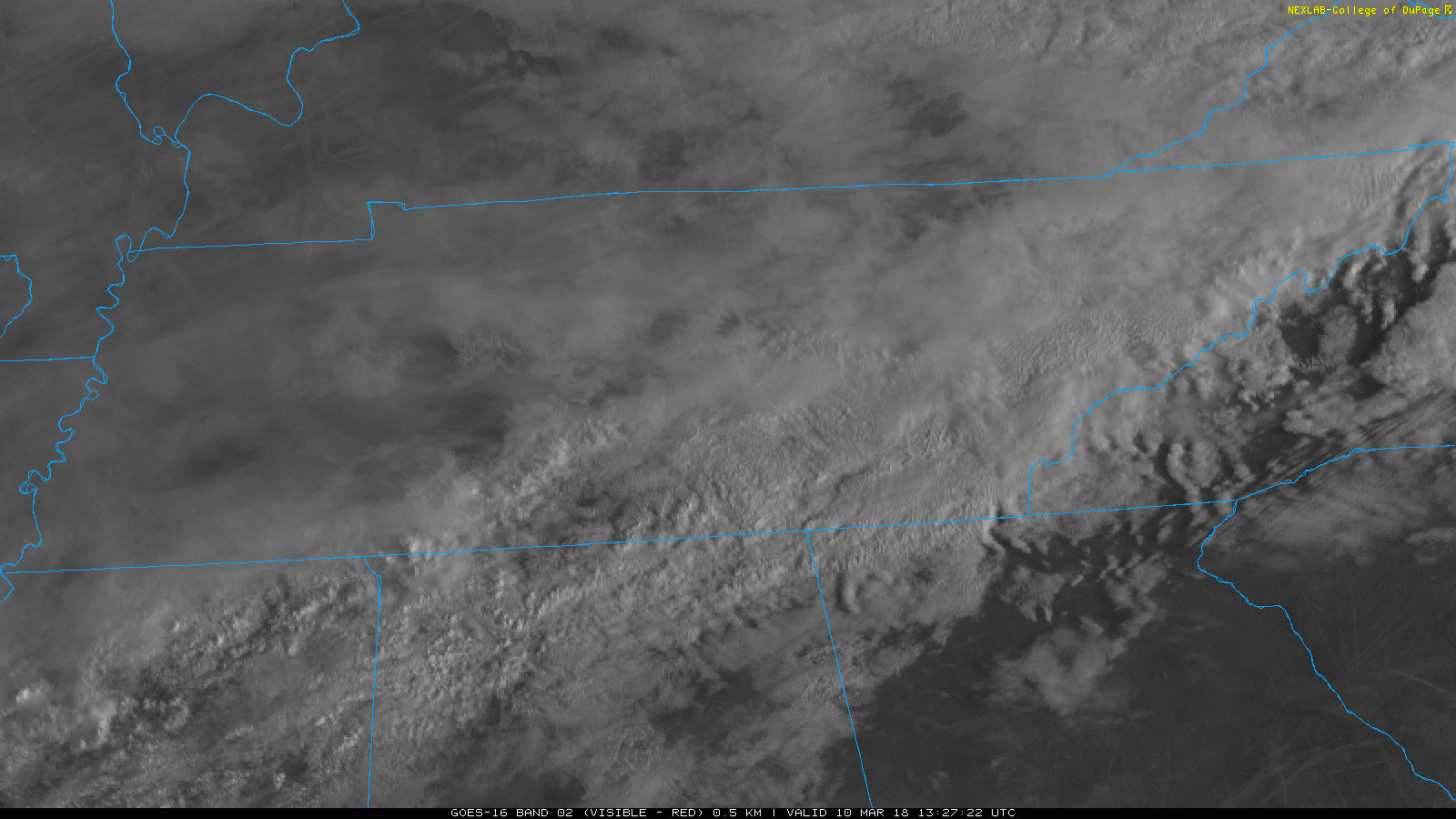 We've been talking about shower chances for the past few days now and luckily we may stay in the clear today. Showers are currently set up to our south and both the HRRR and NAM3 have them staying there. We still have the outside chance of a scattered shower, but no washout is expected for today.
HRRR Loop Now Through 1 AM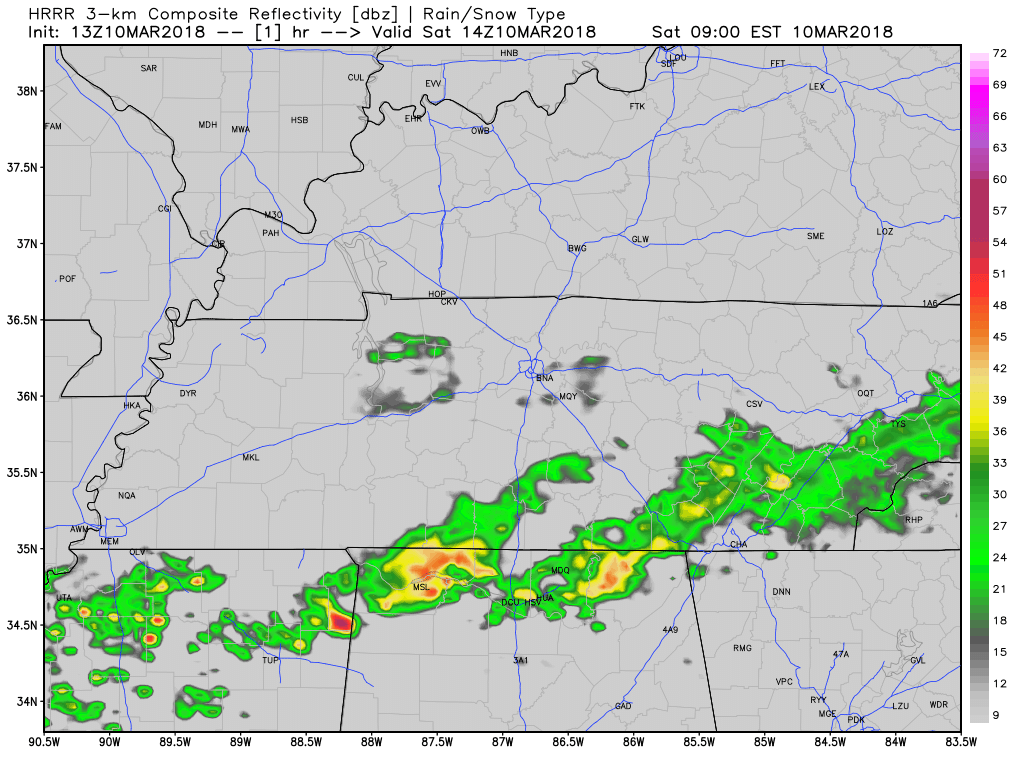 Tomorrow appears to have the "better" chance of showers compared to today. Near the end of the HRRR loop above, showers are setting up to our southeast moving this way. NAM3 wants to keep showers to our south tomorrow morning, with some showers arriving late tomorrow into early Monday.
NAM3 Loop Noon Today Through 7 AM Monday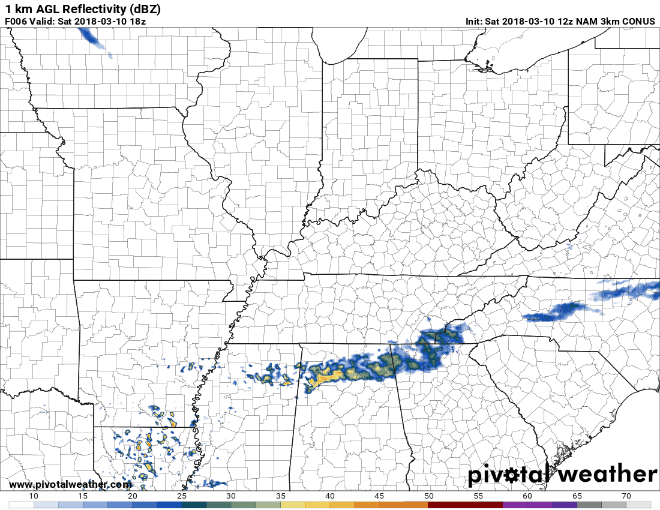 Overall, models are having a difficult time agreeing on timing of any showers this weekend. We will probably see a shower or two at some point through the weekend, more than likely sometime tomorrow.
Luckily, total accumulation looks to be kept to a minimum, so even if we see showers we are not expecting a washout.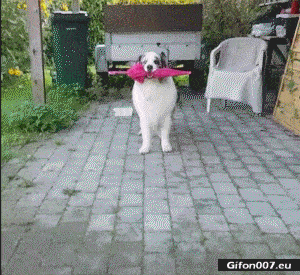 Daylight Savings Time Begins Sunday Morning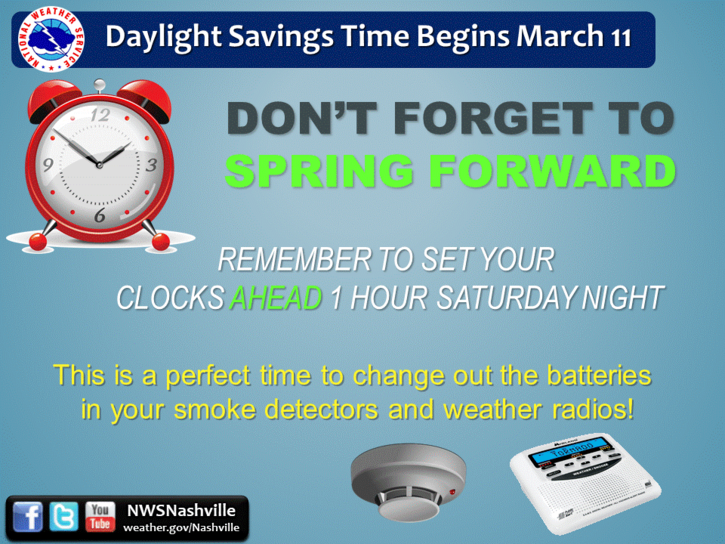 Don't forget we are losing an hour of sleep Saturday night!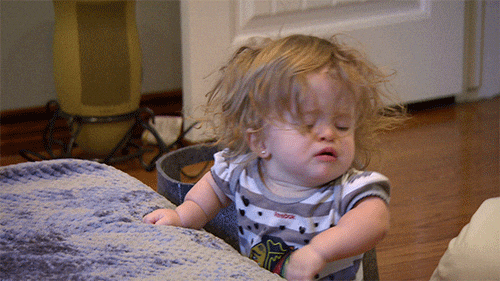 Plenty of Sunshine Next Week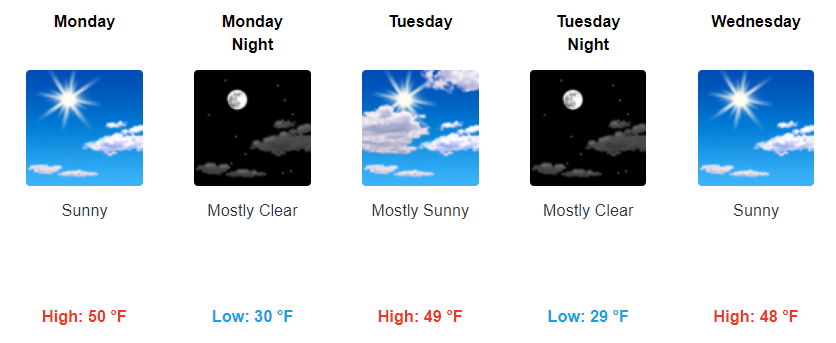 Besides a lot of sunshine for next week, we will only have minor temperature variations. Expect the first half of the week to be a bit on the cooler side with highs in the upper 40s and overnight lows falling below freezing. By the middle of next week, temps will return to near/above average with highs reaching the mid-60s by next Friday.
---