Warmer Day On the Way
A southerly breeze will bump temperatures into the middle 50s today, and while some clouds will be passing through, there will be enough sunshine to get us there. It's Friday! And for some of the kiddos/teachers/college folk out there, Spring Break officially begins today. Road conditions will be most optimal today for heading south. Rain and a few storms will make driving less pleasant on Saturday, detailed below. If you'll be a beach bum like me, don't forget the SPF 1,000 sunscreen.

NWS Temperature Trend

[av_textblock av_uid='av-qrordn']



[/av_textblock]
Rain Late Tonight, Better Chances Saturday Evening
Models are misbehaving recently, keeping this weekend's precipitation solutions a bit uncertain. Will it rain? Yes. Will it thunder? The GFS is the only one that remotely thinks so. The NAM is kind of the moderator between a colder, less precip solution and a wetter, warmer GFS. All in all, between early Saturday morning and Sunday night, anywhere from 0.5-1.5″ of rain could fall.
GFS vs. NAM Precipitation Accumulation through Sunday
Lotta' wet.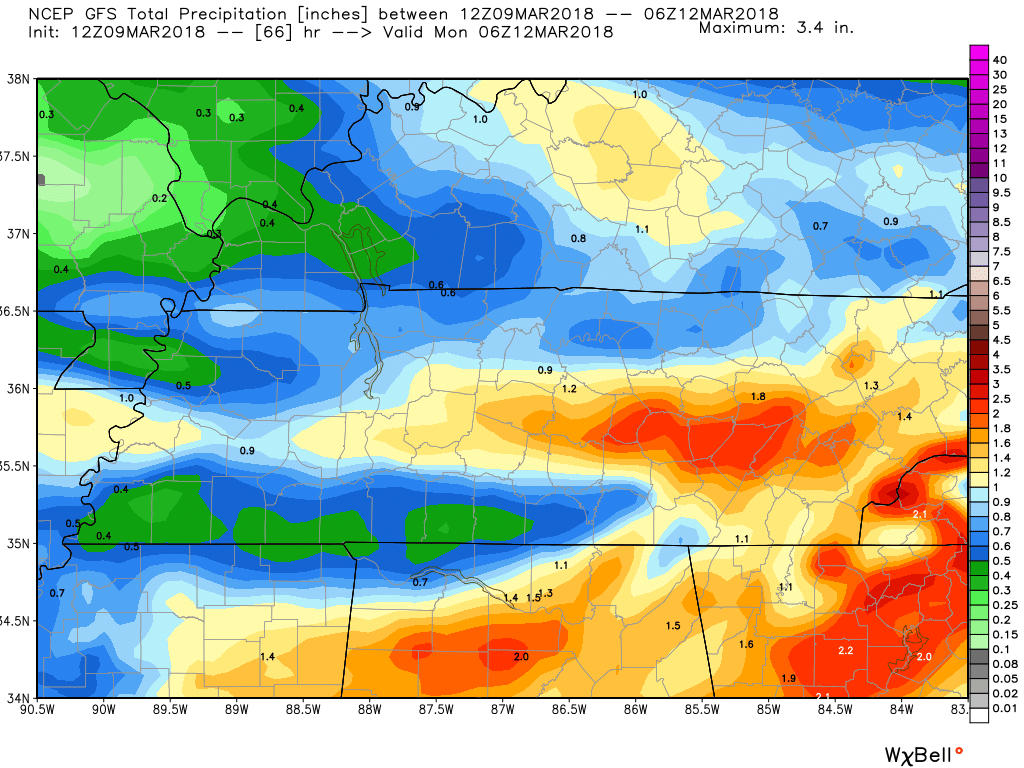 Not so much.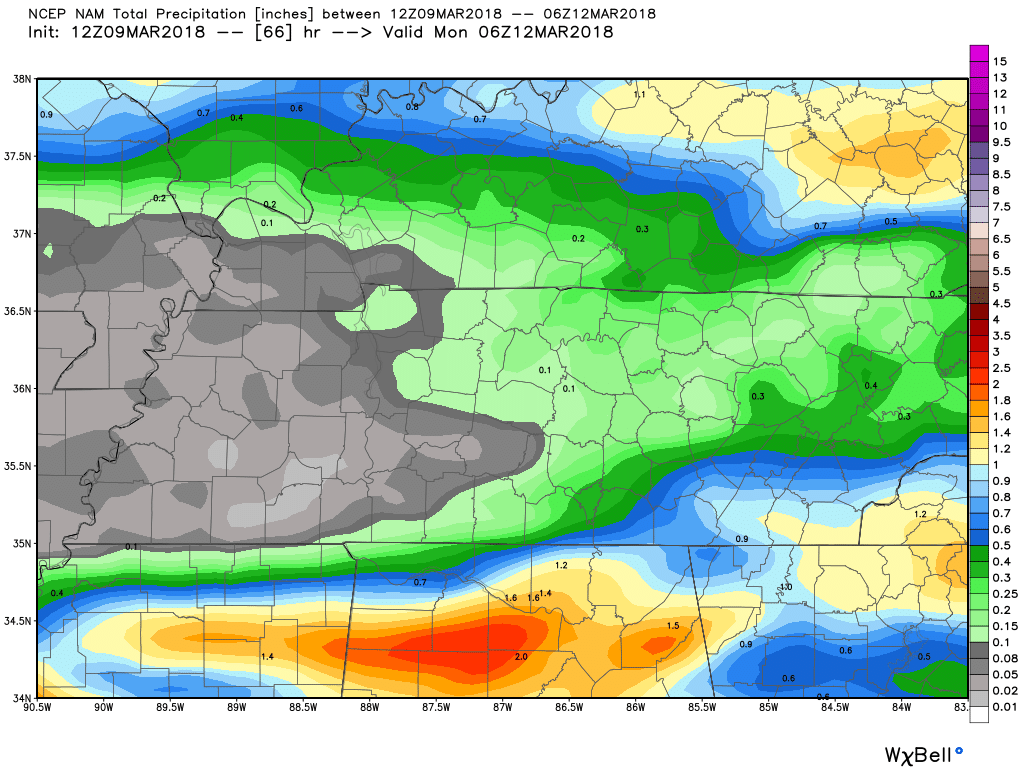 IF…and that's a big if…precipitation hangs around later on Sunday into Monday morning and colder air is able to dig further south, light rain could mix with some snow. That's far from a guarantee, in fact it's short of a stretch at this point. But it is a possibility worth watching headed into the beginning of next week.
Daylight Savings Time Begins Sunday Morning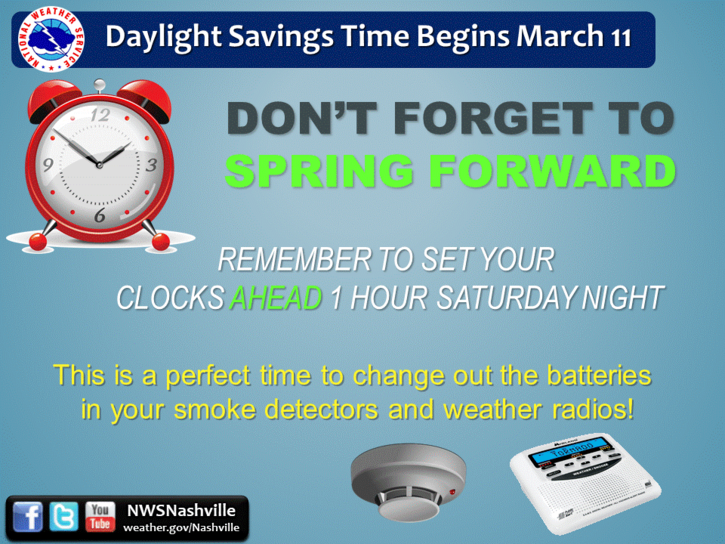 Next Week, Less Wet Weather and Cool
Relatively cooler conditions will take a stake in Middle Tennessee weather next week, with a potential warm up coming later in the week and the following week. Ride the temperature wave!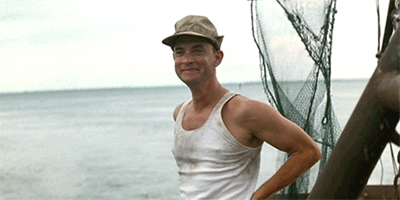 ---