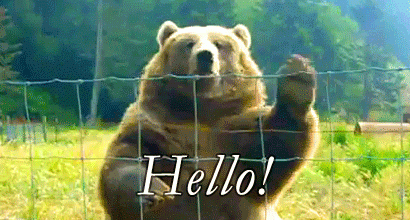 Hey there! I am Alex Forbes, NashSevereWx's guest-writer for the day. I am currently a freshman at Mississippi State University and originally hail from the Metro Atlanta area. I'm excited to be around a couple days this week and hope you enjoy the posts.
→ Today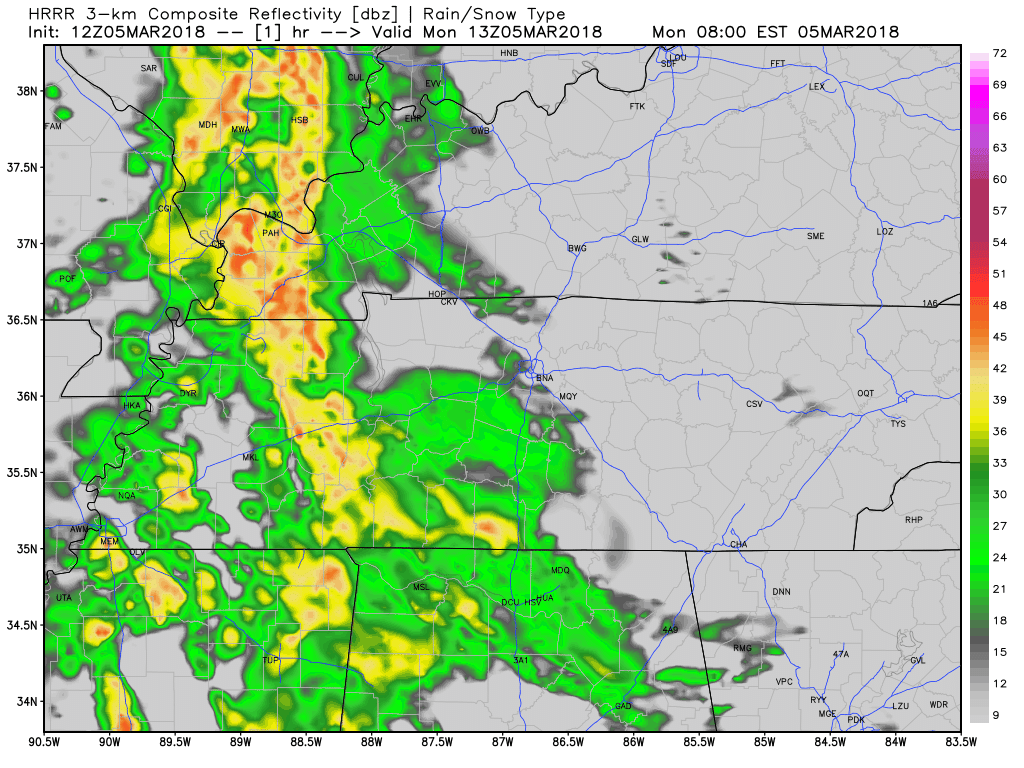 Grab the rain jacket before you head out the door this morning. We are going to be watching showers move into Williamson and Davidson Counties, from the southeast, beginning at around 8 AM. Overall, the day is shaping up to have a steady rain event for the morning. Then, shifting to an off and on set-up with an extended break in the dinner time hours. After that, a few more showers in the overnight hours.
Temperatures will hold in the 40s and 50s throughout the day with a peak of 55º in the mid-afternoon. Winds will be out of the E to SE at about 5-10 mph.
→ Tuesday through Friday
Looking forward to Tuesday, the clouds will break and temperatures will be on the increase to just around or slightly above 60º. Winds, however, will pick up to 10-15 mph. But, don't get used to that sunshine just yet. Both Wednesday and Thursday will have moderate cloud cover and dropping temperatures associated with a passing cold front. Said front will provide little in the way of rain though. Rain chances both Wednesday and Thursday stand at 20%. Daytime highs will be in the mid-40s both days, as well.
Thursday and Friday mornings will have the metro flirting with freezing temperatures. Nothing in the way of wintry precip is expected.
→ Next Weekend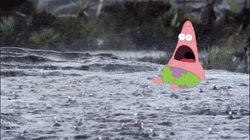 An early look at next weekend: Starting off pleasant on Friday and a 50% chance of showers returning to the forecast on Saturday and Sunday. Like we need more rain, right?
→ Flooding Update
A Flood Advisory remains in effect for the Stones River near Donelson. Recent rainfall and releases from Percy Priest Dam will keep water levels high along the Stones Ricer for at least the next couple of days.
---