Light Rain Monday
ETA looks like it may hold off until after the morning rush hour. HRRR model thinks so: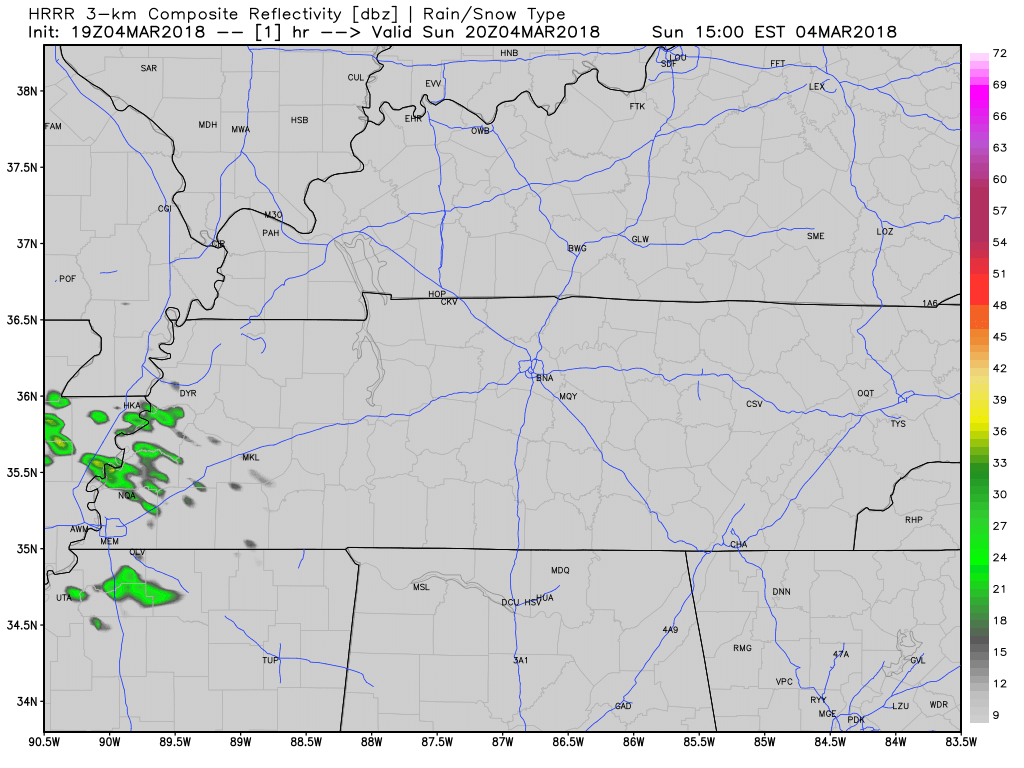 The NAM3 model agrees.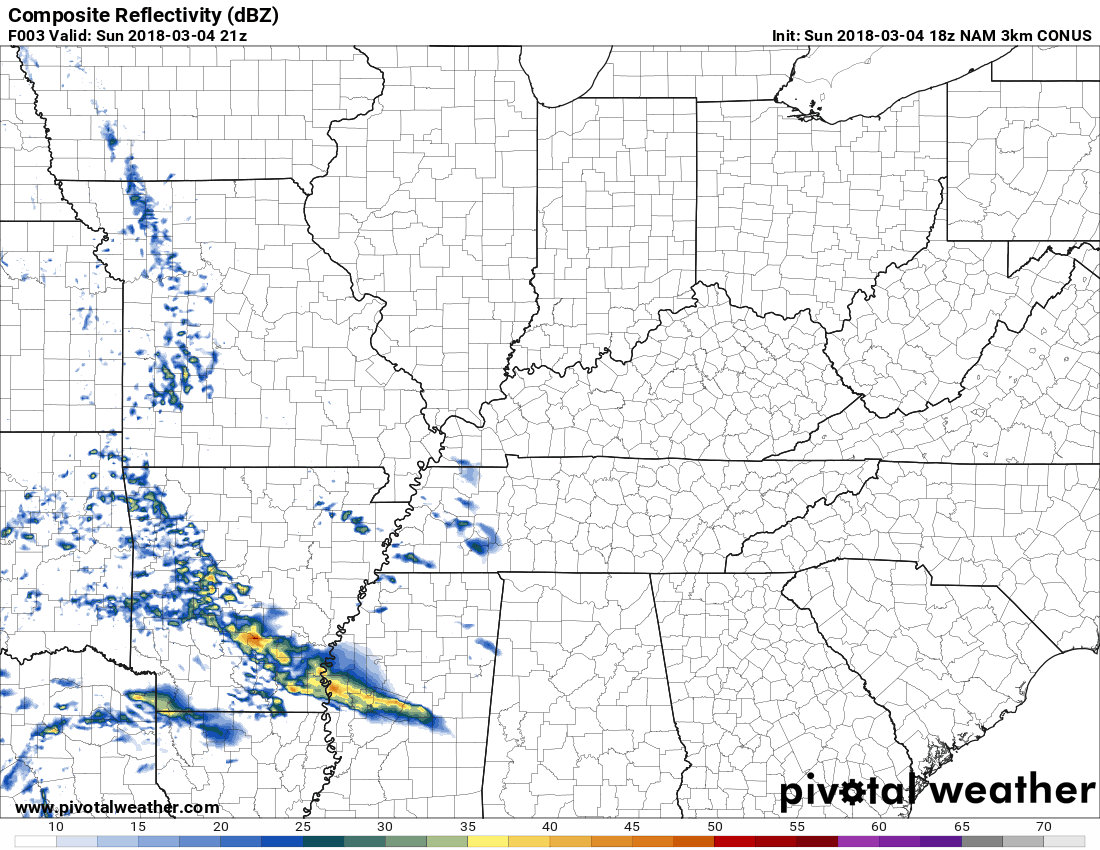 This is off and on rain that'll last through the day. Rain should total around 0.06″ to 0.12″, so not much. No flooding concerns.
Rest of the Week

Below-freezing temps expected Thursday and Friday morning, but otherwise, nothing remarkable.
Rain Next Weekend?
The Euro model develops a strong surface low to our southwest and drives it through Middle Tennessee late Saturday night into Sunday morning, bringing rain along with it. The GFS model has a slightly different (but rainy) solution. So far neither model is plotting a low far enough north to deliver storm-fueling dewpoints. But, of course, forecast skill today for the weather next weekend is poor. Just know for now we think it'll rain next weekend.
We've had too many rainy Saturdays.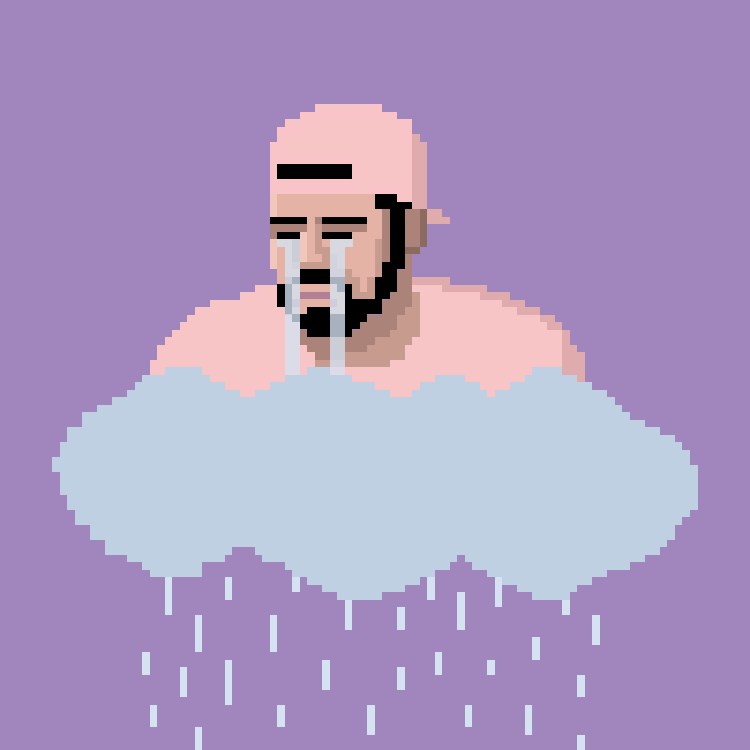 ---