Hi everyone, my name is Caroline Sleeper and I am a freshman at Mississippi State University. I am a Professional Meteorology major with an emphasis in Broadcasting!
Flood Watch until Noon Thursday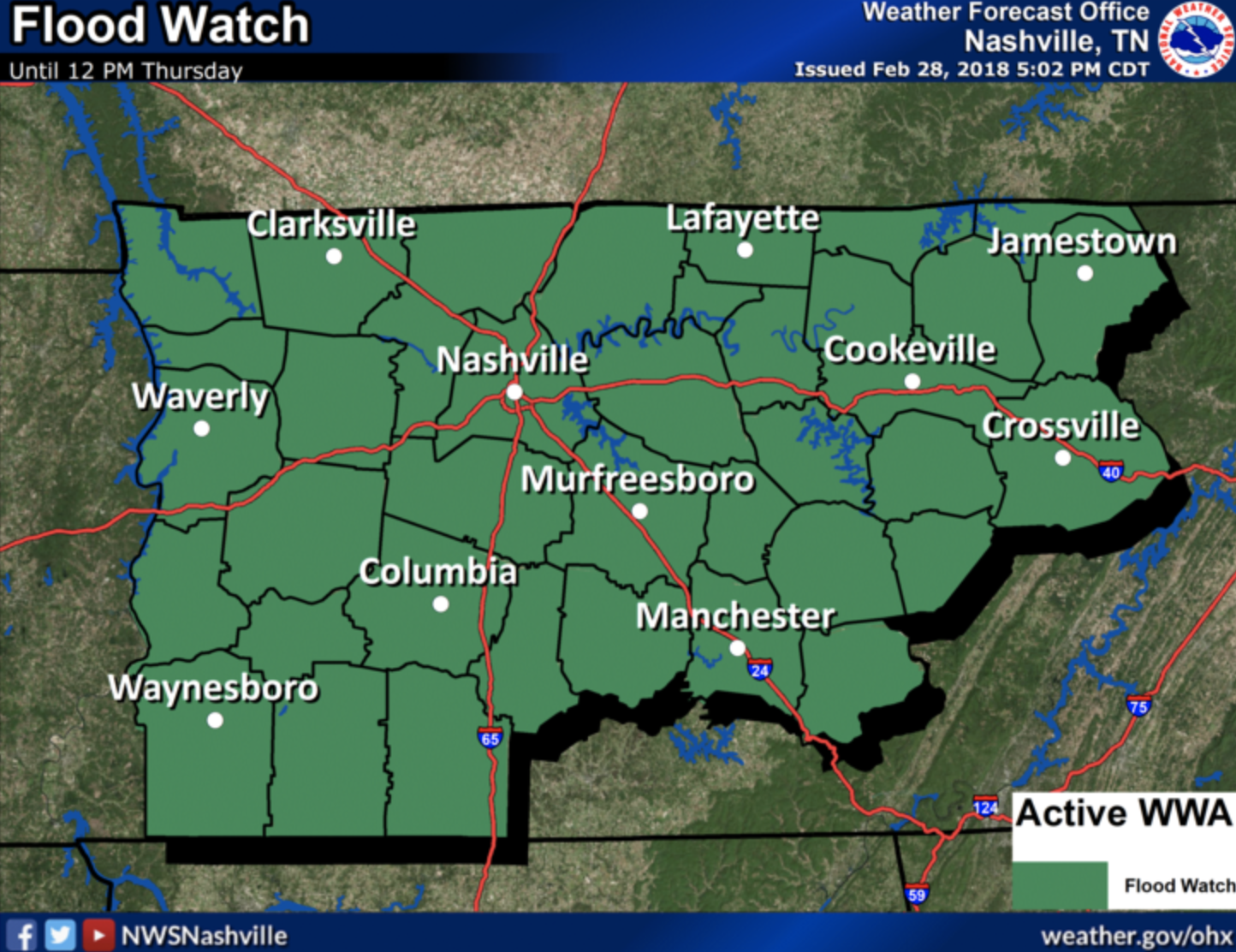 Flooding is still a concern through noon on Thursday as rivers and streams continue to rise. Never drive through flooded roadways! 1-2 inches of rain are expected for the Nashville area today, specifically the I-40 Corridor and south. Drier conditions will move into the area on Friday.
Temperatures for Thursday will be in the low to mid 60's. As the front moves through the area, 15-20 mph winds are possible in the afternoon, with gusts reaching 30 mph. Isolated thunderstorms are also not out of the question for today.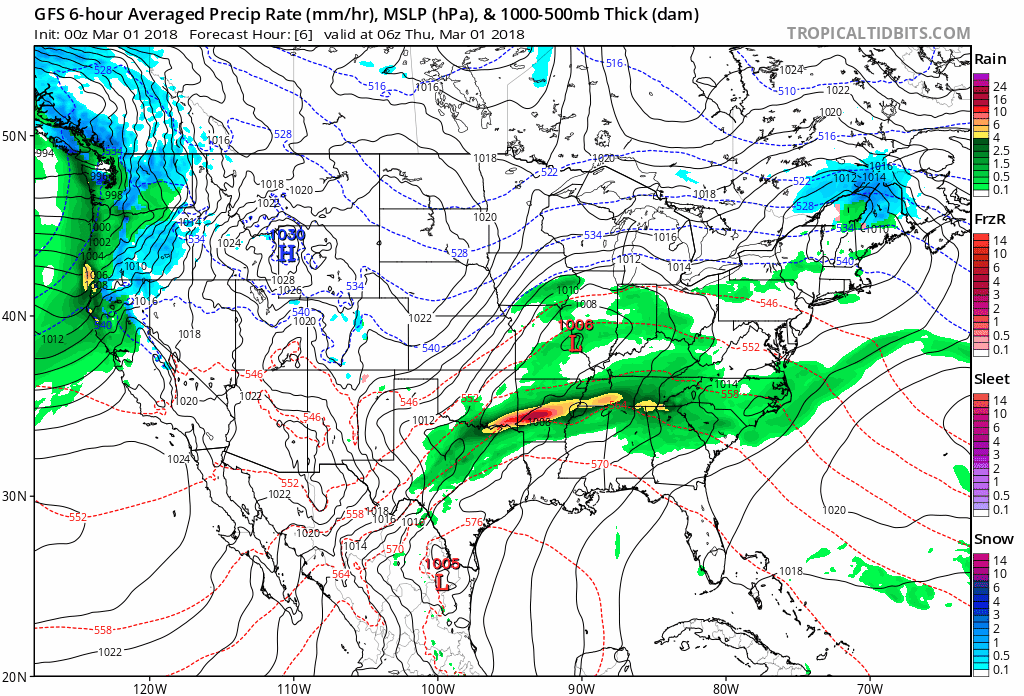 The GFS loop shows rainfall moving out of the area. As the front continues off to the east, temperatures will be a little cooler than we have seen lately. As for Friday night, look for a low temperature in the lower 30's, and even upper 20's in some spots. Temperatures will be about the same for Saturday night too. Daytime temperatures this weekend are expected to be in the mid 50's to low 60's.
Sunshine will be a welcomed relief after all of the rain that has been seen lately! Enjoy it this weekend!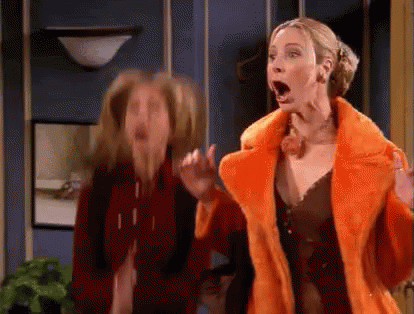 ---