Sunshine is Back! For Now…
GOES East, Morning Loop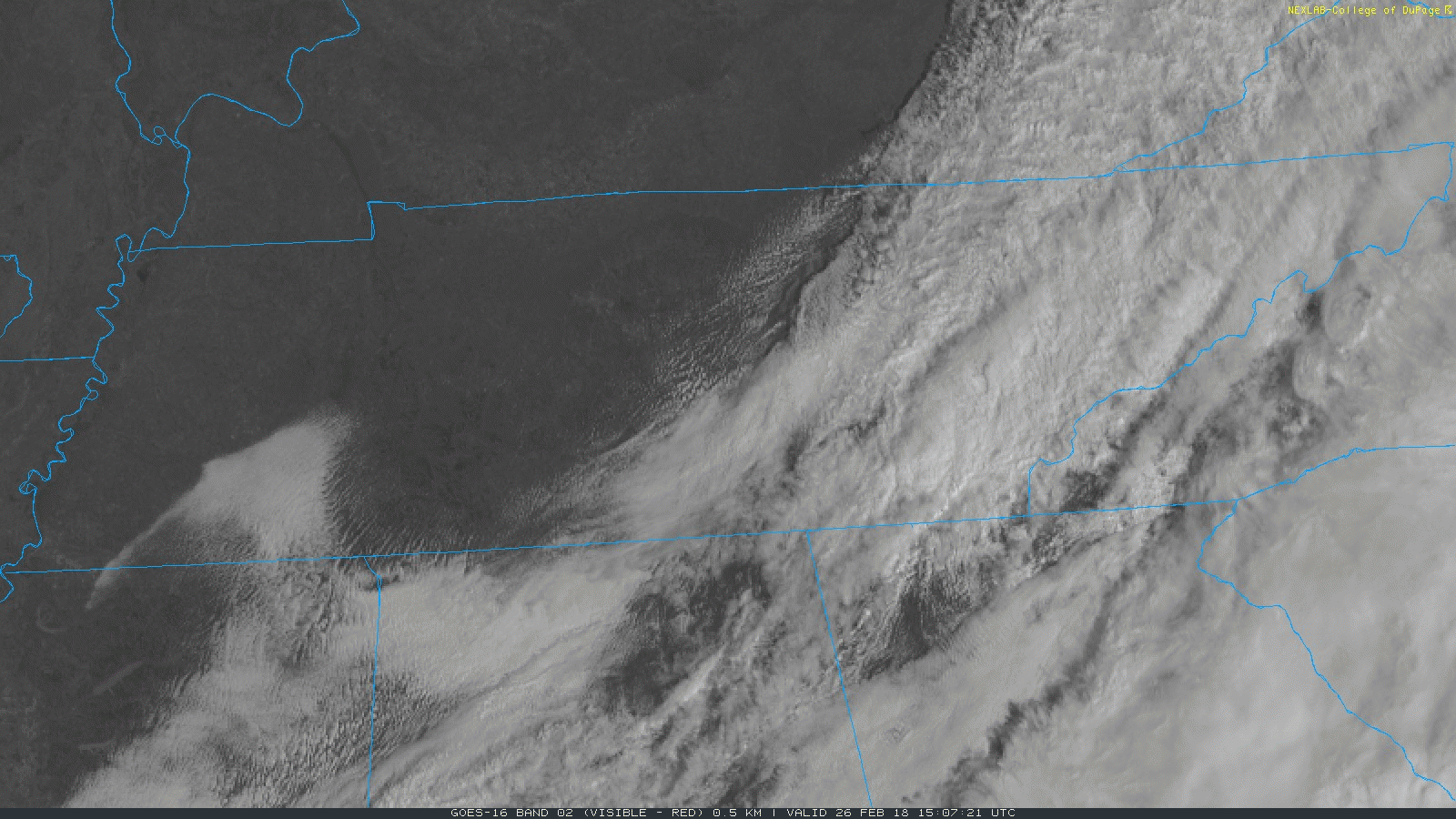 Mostly sunny skies are expected this afternoon, which will bump temperatures into the lower 60s for much of Middle Tennessee. High pressure will stick around with us today and for part of tomorrow, before quickly being shunted to the east coast. Temperatures again on Tuesday are expected to be in the 60s, but pushing 70 degrees with ample surface heating.
"Back In the Thick of Things" says NWS Nashville – More Rain This Week
GFS Model Loop Tuesday-Saturday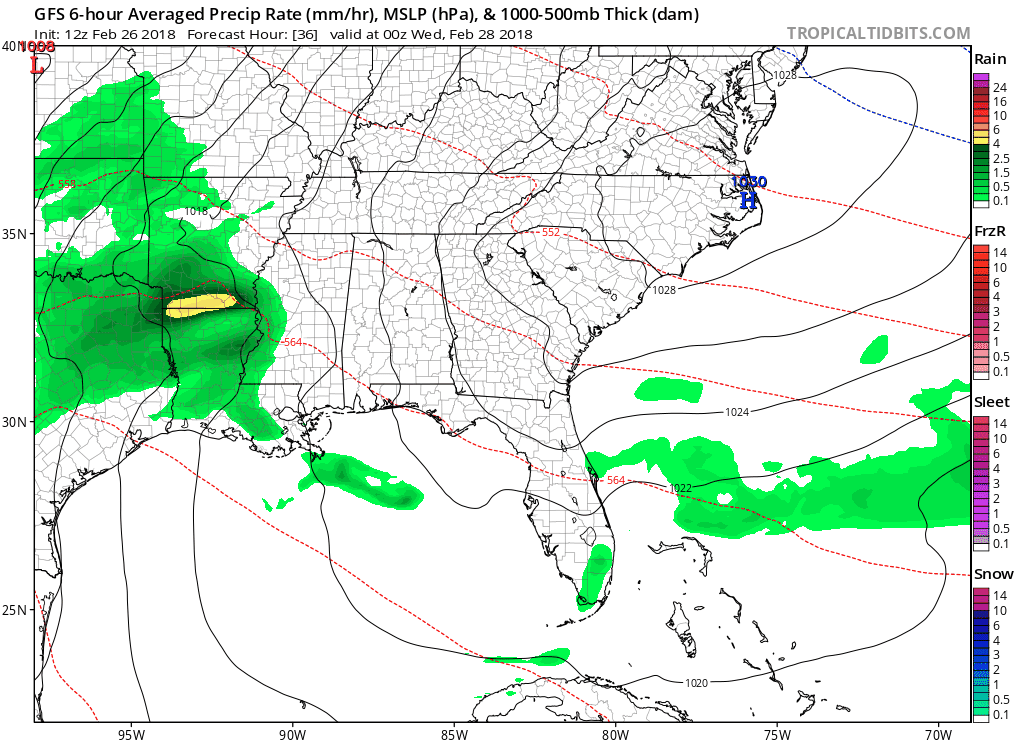 Showers and a few thunderstorms re-enter the picture Tuesday evening into Wednesday morning. Models have been depicting at least 1-2″ of total rainfall through Thursday night for us in Davidson/Williamson Counties, with higher amounts closer to Alabama. Since rain will be starting Tuesday night and be stretched over a duration of two days, flash flooding isn't of highest concern — however, this additional rainfall will put more stress on area rivers and streams.
WPC Rainfall Forecast through next Monday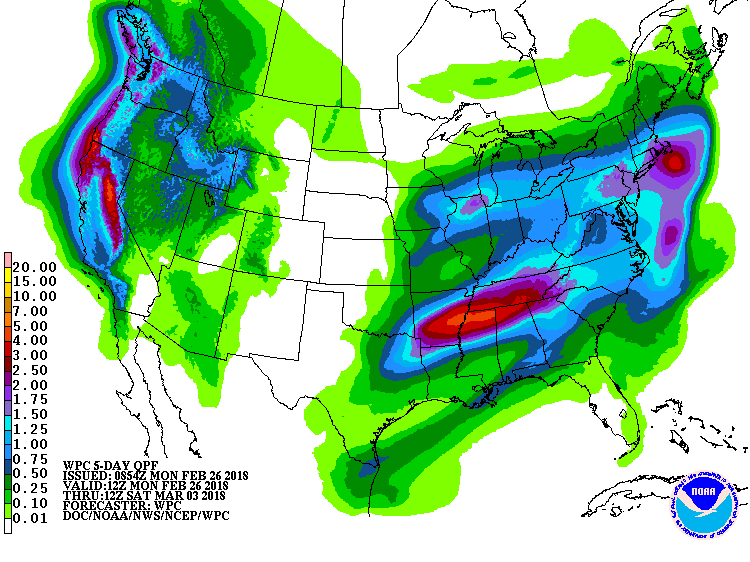 In terms of thunderstorms misbehaving like this weekend, this is not expected with this mid-week rainmaker. Severe weather will be much further to our south and west over Arkansas and western Mississippi on Wednesday. Right now, there don't seem to be enough ingredients for rigorous thunderstorm development on Thursday either. The main focus will remain on heavy rain and where the highest rainfall totals are set up.
Hang On Folks, The Sun Will Return
Rain will come to an end late Thursday, leaving dry conditions in its wake. If you've been waiting for a dry weekend to get outdoors, this may be your next chance. Temperatures will be a bit cooler than what we've been having (highs in the upper 50s), but *dry weather* is the key phrase here. Beyond the weekend, rain could return by the beginning of next week.

Flood Advisory – Cumberland River
The Flood Advisory is extended for The Cumberland River At Nashville
* Until Thursday evening.
* At 8 AM Monday the stage was 30.4 feet.
* Flood stage is 40.0 feet.
* Action stage is 30.0 feet.
* The river will continue to rise to near 31.2 feet by this afternoon.
* At 32.0 feet…Further inundation of low lying areas along the river is occurring including the riverfront landing and recreation areas near Nissan Stadium.
* At 30.0 feet…Water reaches the first grassy area of the riverfront landing, and the access point on the east side of the river near Nissan Stadium.
* At 25.0 feet…The riverfront recreation areas on both sides of the river begin to be inundated.
---