Two tornadoes struck Clarksville last night. One was rated EF-2 with winds of 125 MPH. The other was EF-1, winds of 105 MPH. There were injuries, but no fatalities from these tornadoes.
Tornadoes took three people yesterday, two in Logan County, KY, near the TN state line. Another person was killed in Clay County, AR, when trailer was blown into a nearby pond.
Last night, as the squall line came into Davidson and Williamson Counties, it took a NE to SW orientation, which ran parallel to the strongest low-level winds, preventing a tornado from happening in either of our counties. For an illustration, click here.
Tonight
The HRRR model still thinks a system passing south of us will deliver light rain and drizzle tonight and overnight (see below), but this model has been predicting the same thing all day and it hasn't been happening. Still, I think we'll see a little more rain, not enough to cause concern about the already-high rivers. It should be gone before the AM commute.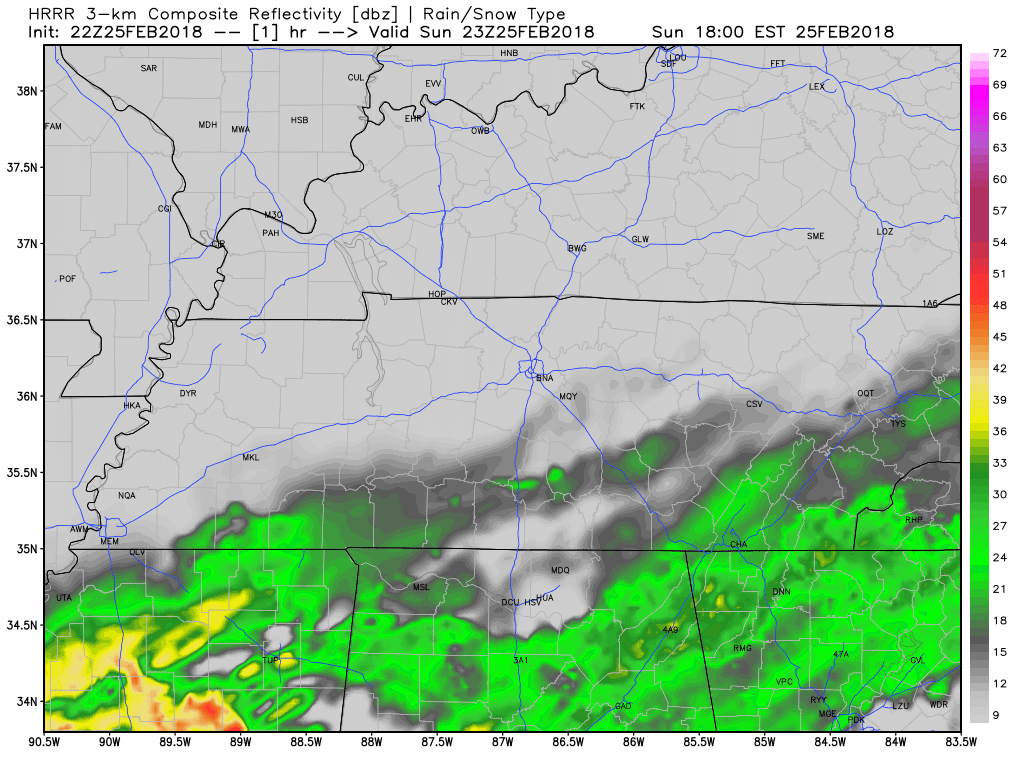 Quiet Monday & Tuesday

Wednesday/Thursday Rain and Storm Chances
Expect two waves of rain. Each wave is seen below in yellow (GFS model):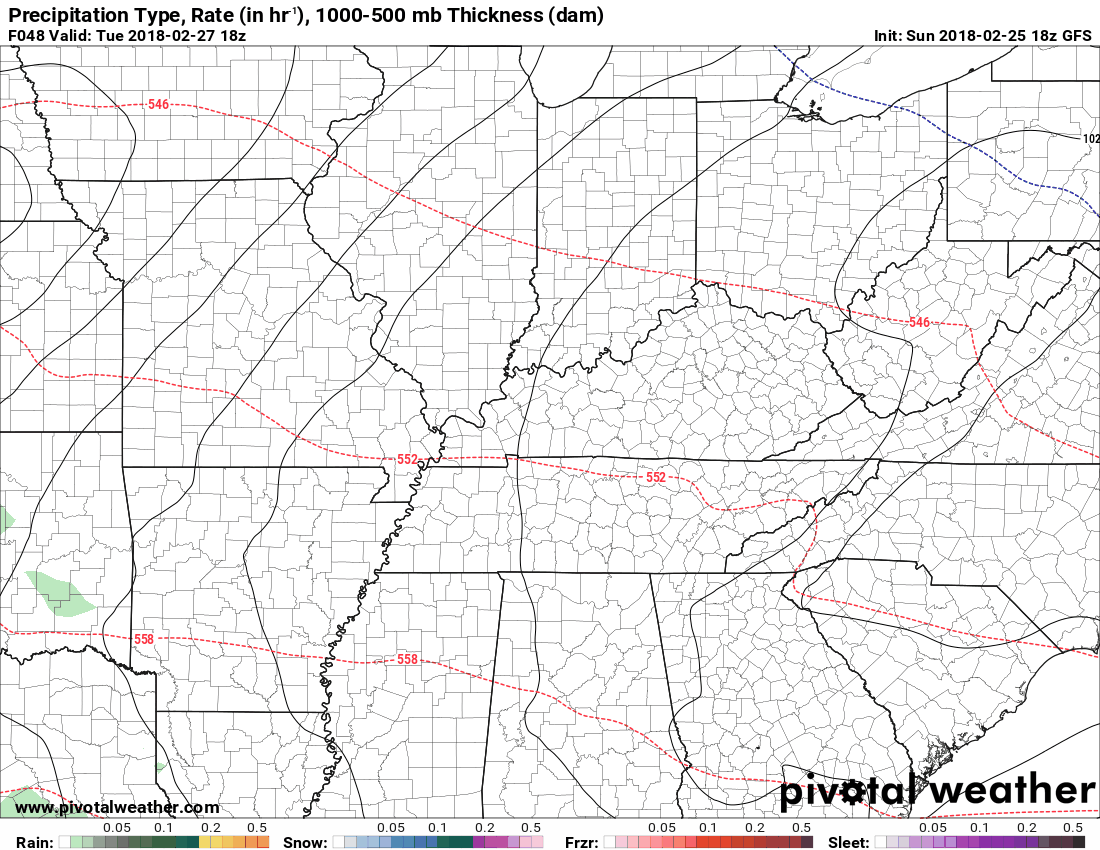 Rain Wave #1: Late Tuesday Night – Wednesday Morning.
Rain Wave #2: Wednesday Night – Thursday.
The second wave will be stronger.
Most of the rain will be south of us. For the entire event, we should get around 1″ to 2″.
There's storm potential Wednesday night, but that also may be south of us.
Tomorrow the higher resolution models will be in range of this event, giving us better ideas of rainfall totals and ETAs.
After the Rain
From NWS-Nashville:
All the rain will move out by late Thursday. Surface high pressure will take over with a strong ridge axis gradually increasing over TN. This means clear and seasonable weather late week. Super nice weather will last on through the entire weekend with a gradual warming trend.
Extended Outlook
Euro model ensemble data still shows frost potential into March. Overall, not too hot, not too cold.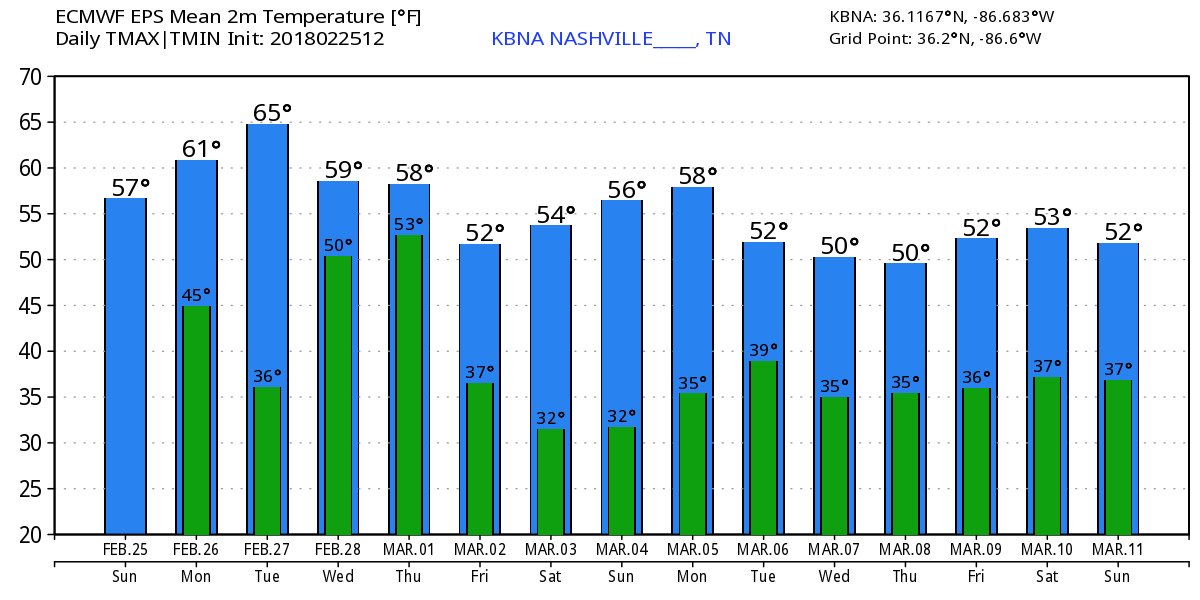 Special thanks to everyone keeping us afloat financially. Our Patreon campaign is a year old. We are grateful every time someone gives. Thank you! All donations are used to pay our expenses and improve our service. We take no profit personally. We do it because we love doing it. Please let us know if you have ideas on how we can best reach you or your neighbors.
---