Potentially Another Record Breaker Today
Sunny skies and highs into the 80s today (yes 80s!). The current record high temp of 78° in 2014 is in jeopardy with the forecast high being 81°.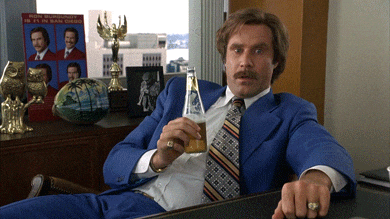 Besides the spring to summer-like weather, winds may become gusty at points throughout the day. Expect sustained winds in the 15-20 mph range with gusts upwards of 30 mph.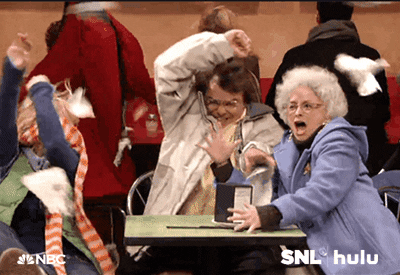 Enjoy your sunny and warm Tuesday folks!
We still have two flood advisories out for the Stones and Cumberland Rivers.
The Stones River
The Cumberland River

Rain Throughout the Rest of the Week

Well-above average temps and showers look to dominate for the remainder of the week.
The first wave of showers looks to arrive sometime tomorrow morning, likely after your morning commute. Scattered showers from this system look to hang around until Thursday. For Friday, while a small chance of showers exists, this will likely be our "dry" day for the week.
Another band of heavy showers sets up on Saturday and will move through probably in the afternoon to evening hours that day.
GFS Loop Tomorrow Morning Through Sunday Morning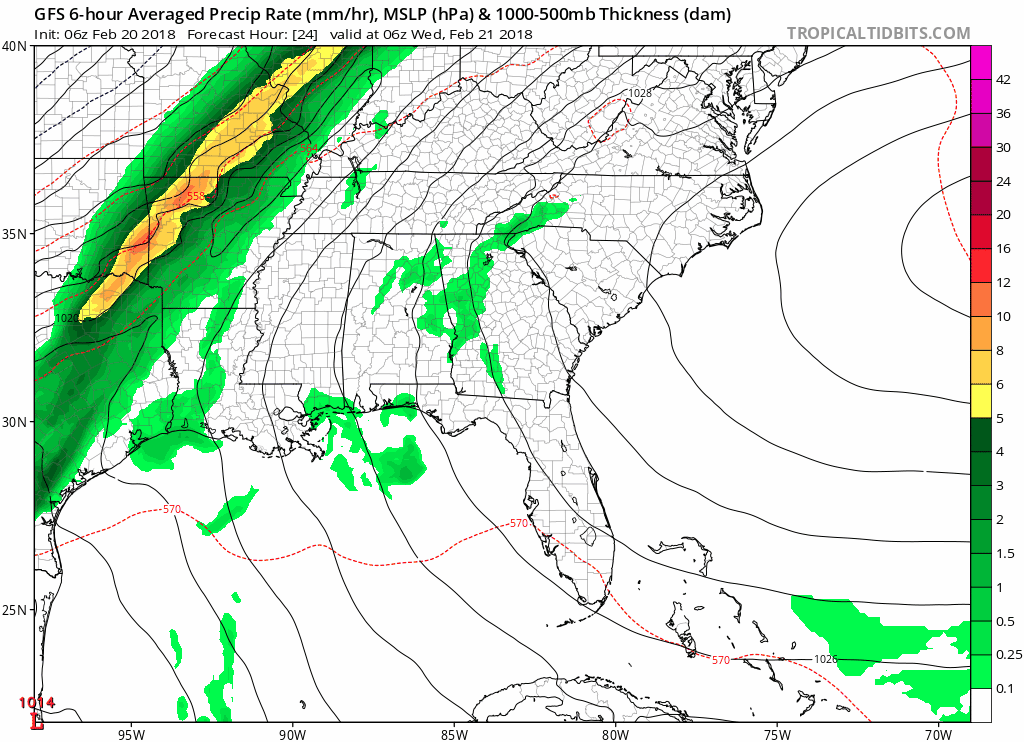 Any remaining showers look to clear out on Sunday morning.
With these multiple waves of showers, expecting 2-3″ of additionally rainfall across much of our area. Locally higher amounts will be possible.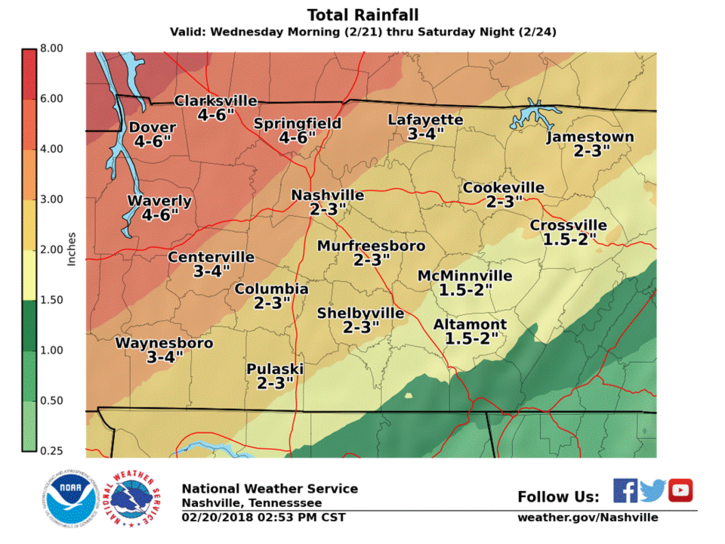 Some of you may be wondering about flooding. Our local NWS has issued a Flood Watch to go into effect tomorrow afternoon through Saturday night.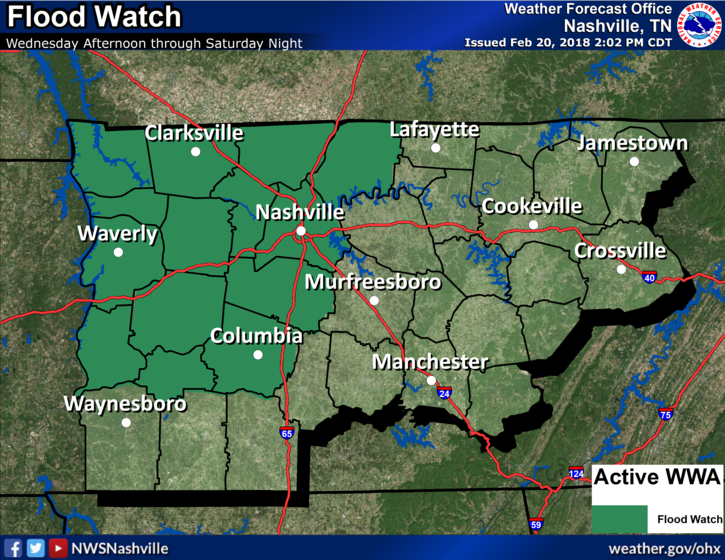 Flood Watch
Wednesday through late Saturday night. (Yeah, that long).
Rivers and streams will rise beginning Wednesday night.
Those in flood prone areas, prepare.
3" to 6" inches possible from Wed-Sat. pic.twitter.com/73R3CAtTfd

— NashSevereWx (@NashSevereWx) February 20, 2018
As of right now, our counties are more on the 3″ side of things with counties to our northwest being near the 6″ side of things. Grounds are already saturated from rain over the past week, so any additional rainfall, especially heavy rainfall, could cause a few issues. Still don't think we will have widespread flooding as long as the heaviest bands stay out of our area.
Overall, this is something we will be keeping a close eye on over the next few days.
We're also watching for the potential for severe weather Saturday, but for now that risk is confined to our southwest.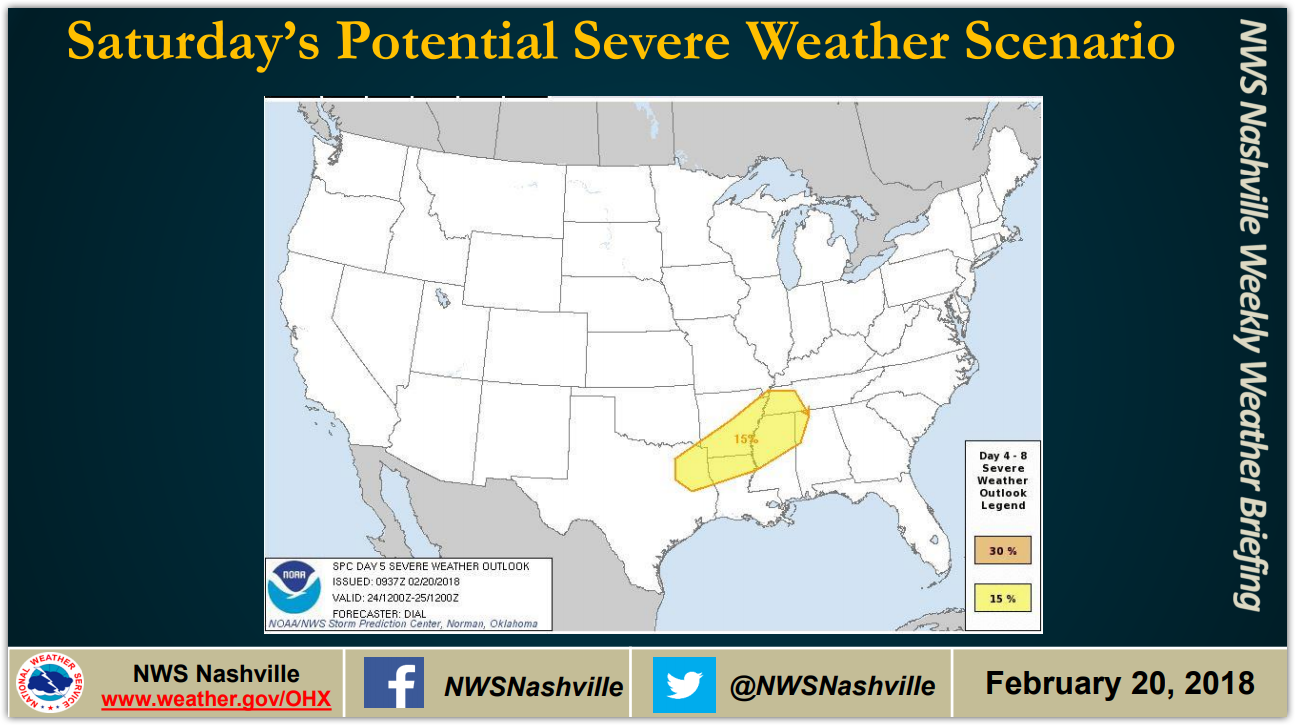 Saturday is Severe Weather Awareness Day
Have no plans this upcoming Saturday? Be sure to join us for SWAD 2018! Lots of fun activities for families and your inner weather nerd.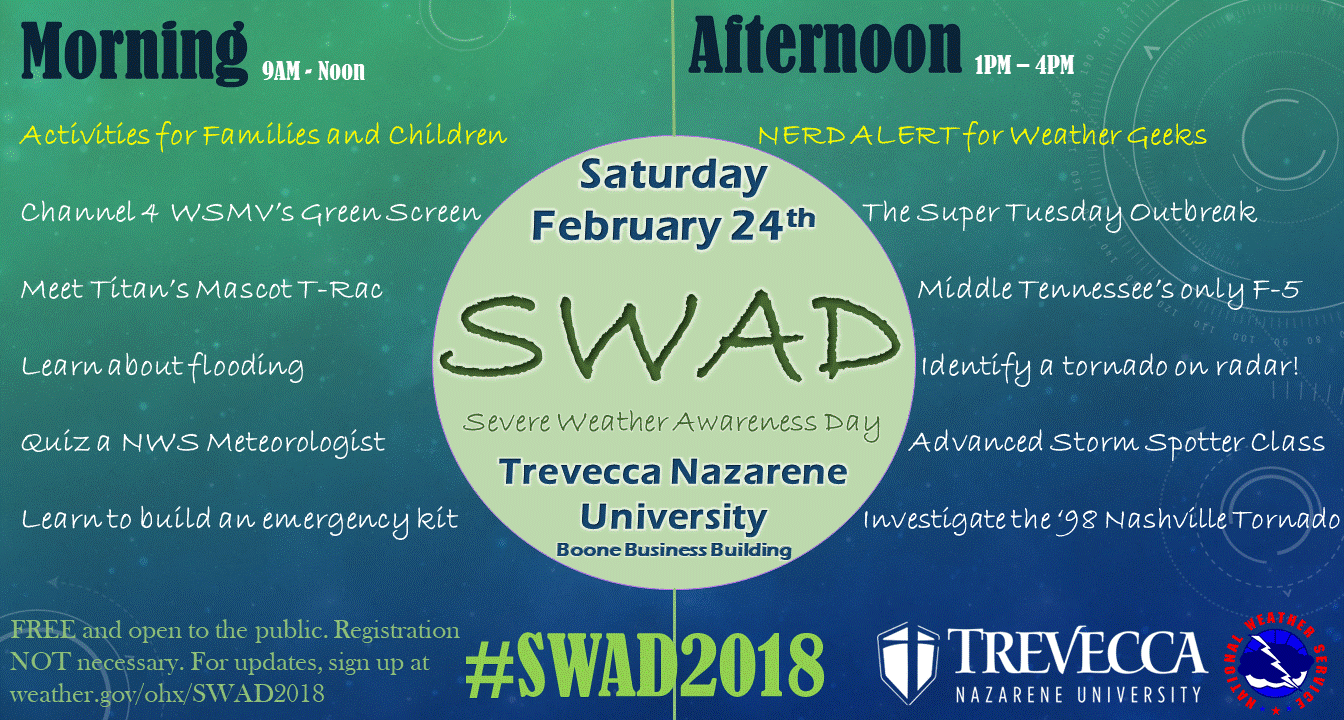 ---