Near-Record Warmth and Dry Conditions Today!
Flood Advisory for the Stones River continues…

Partly cloudy skies will be the dominant weather type today, and with extra breaks in the clouds, temperatures will skyrocket into the middle and upper 70s. Winds are also kicking up into the 30mph range already, and this will continue for the remainder of your Monday.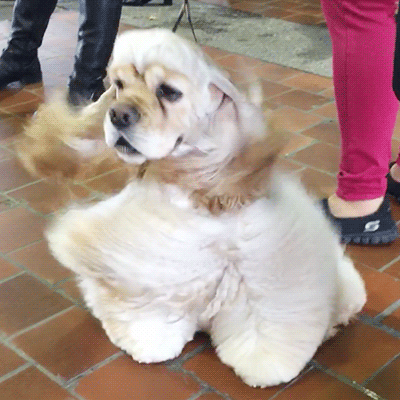 Tuesday will be even warmer with temperatures pushing into the low 80s. Madness! Let's review some records…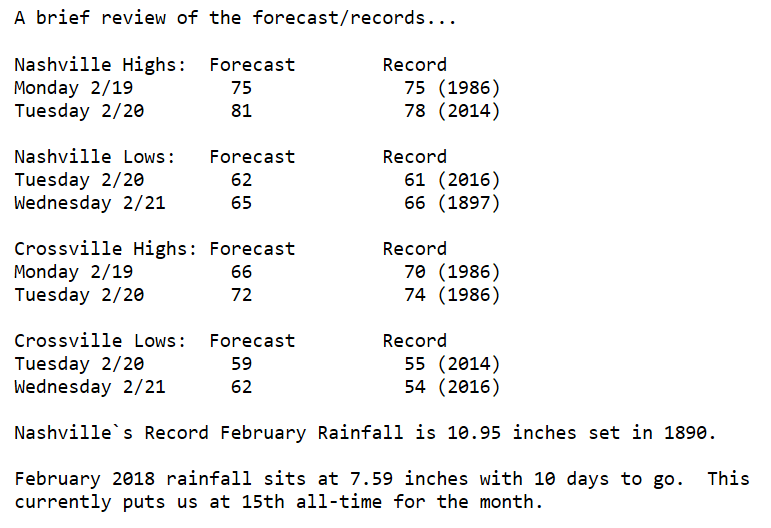 Change is a'Comin
GFS Model Loop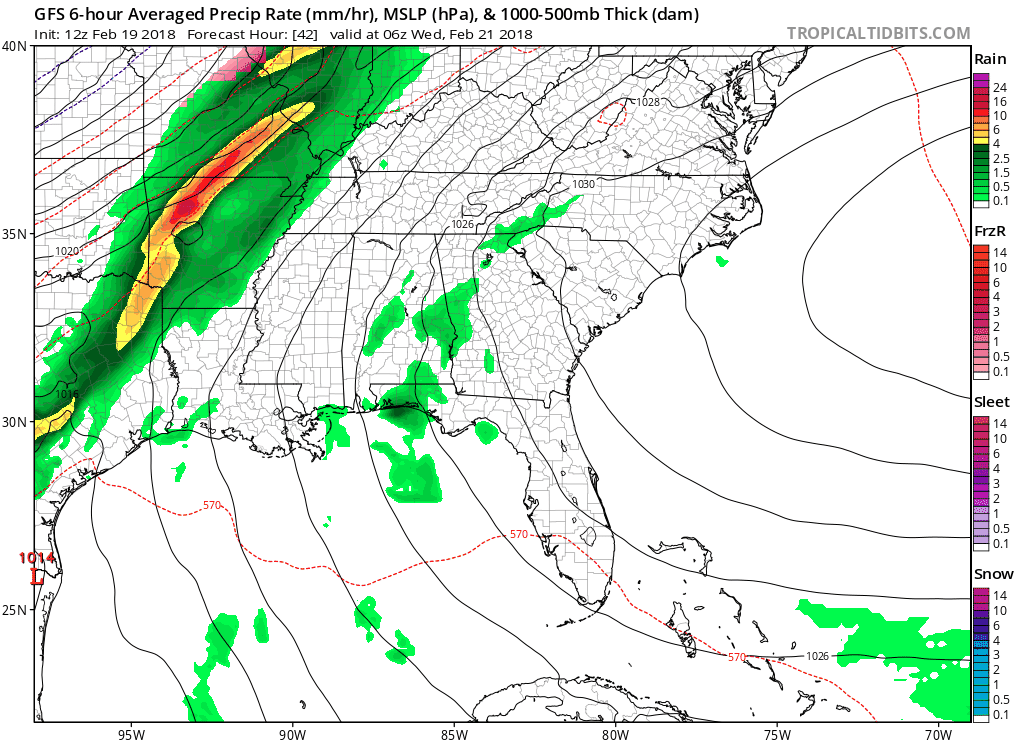 Wet weather makes a comeback, starting on Wednesday. A cold front will slide into the TN Valley, stall out, and keep us going with chances for scattered showers and a few thunderstorms (t-storms especially Sat-Sun). Most areas should anticipate 1-3″ of total rainfall by the end of next weekend.
WPC Accumulated Precipitation through 7 Days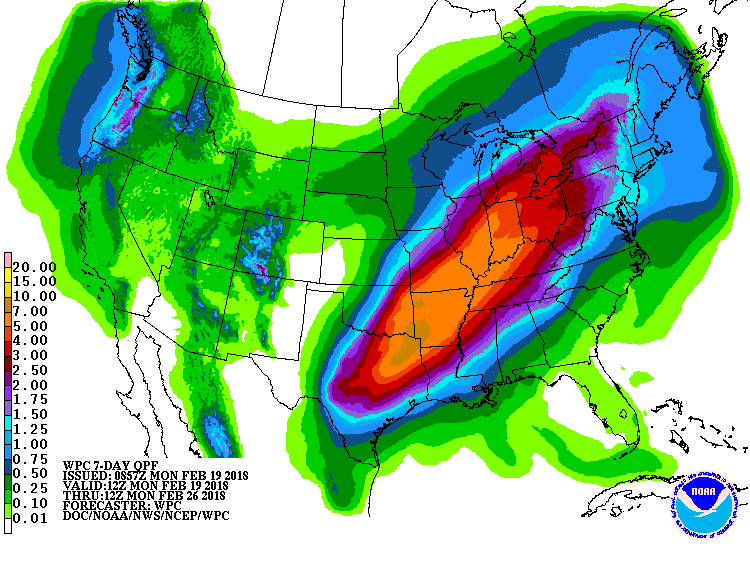 Some localized rainfall amounts of 3+" are possible and will likely keep area rivers around or above "action stage". Minor flooding is possible (ponding on roads, etc.) but big problems caused by accumulating rainfall are not currently anticipated. Temperatures through the remainder of the week will hover between the middle 60s and 70s…once again mild for mid-later February.

---