Temperatures Drop Like a Rock, Mist/Light Rain Rest of Today
The Friday cold front has passed and we are quickly seeing its effects! Temperatures are already down into the middle 40s at 11:00AM, and we are expected to bottom out in the mid to upper 30s overnight tonight. A northwest wind will keep things gusty…20-25mph winds are possible, so keep those loose outdoor items tied down.
Temperature Trend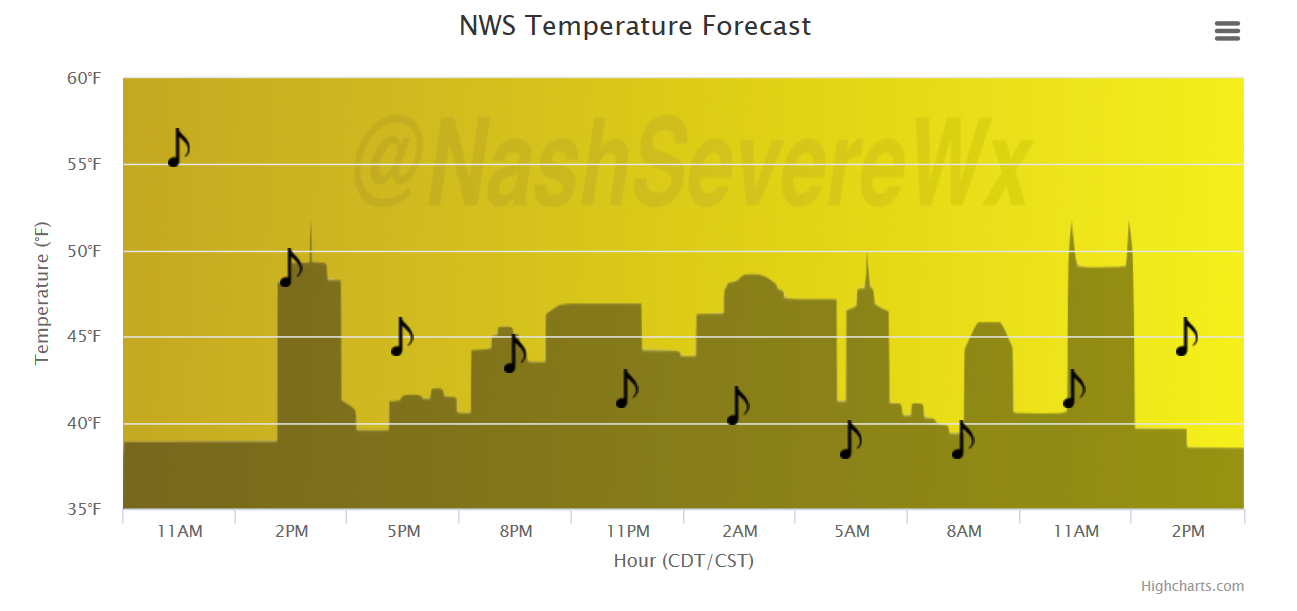 Also…the Flood Advisory continues for the Stones River

Rain Chances are Plentiful, Starting Saturday
GFS Model Loop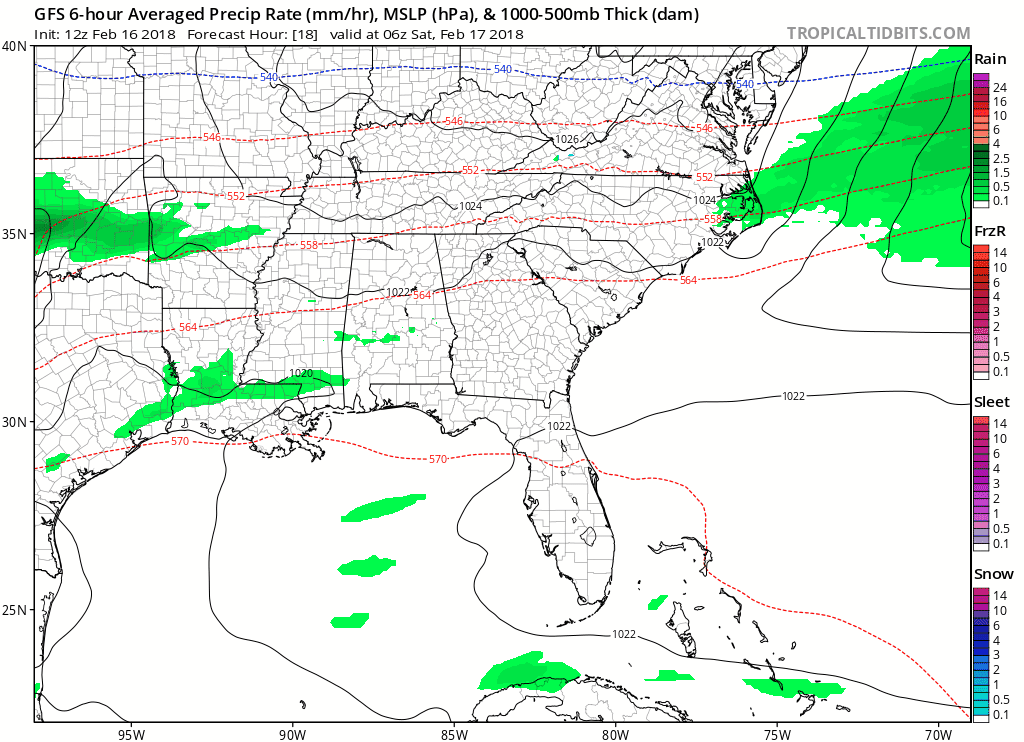 Rain on Saturday could be heavy at times, but will move across the mid-state quickly. Most places will experience 0.5″ but some areas are expected to see 1.0″, depending on where the heaviest bands set up. Temperatures will hold steady in the 40s under thick cloud cover, which stays with us all day long.
"Sun"day will be warm with less clouds, more sun, and temperatures soaring back into the low 60s. Definitely the pick day of the weekend! High pressure that's with us on Sunday will slowly weaken and meander to the east, allowing for a return in moisture and rain showers into Monday. A southerly breeze will keep the rain coming Monday, along with temps nosing into the 70s. Again, if you can dodge the drops, air temperatures will be very pleasant for this time of year.
While rain chances continue off-and-on through Thursday, a cold (cool) front is expected by then. Some concern of flooding is possible, albeit not certain right now. We'll keep you posted.
WPC Precipitation Forecast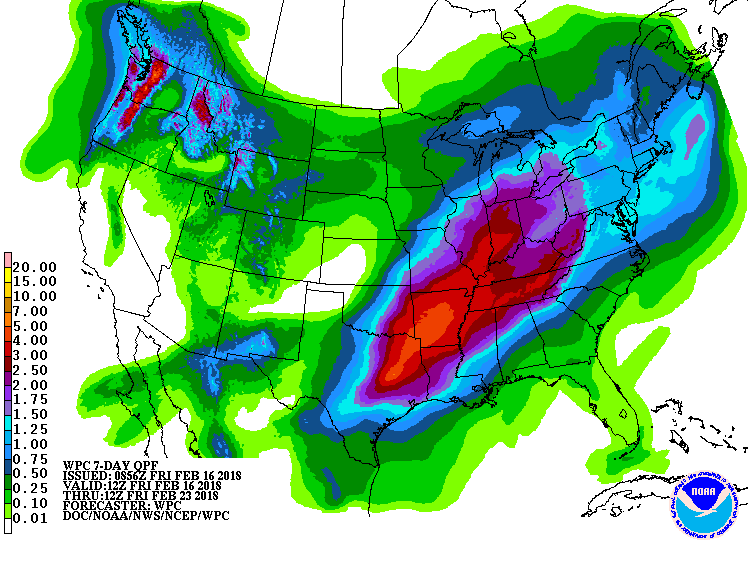 A generally warm and wet pattern will likely continue into next weekend.
---