Rainy Valentine's Day

Off and on showers will continue through the evening, and even a rumble of thunder cannot be discounted. Temperatures will be relatively mild, hovering in the middle 60s.
HRRR Model Loop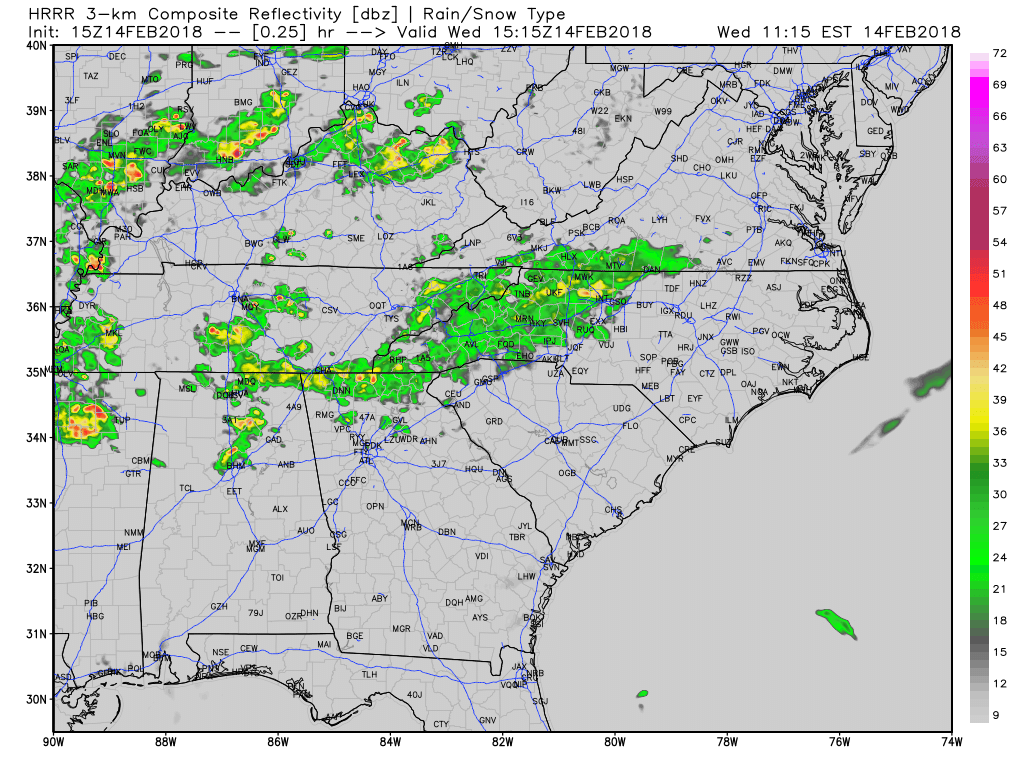 Additionally, we still have a Flood Advisory out in Davidson County: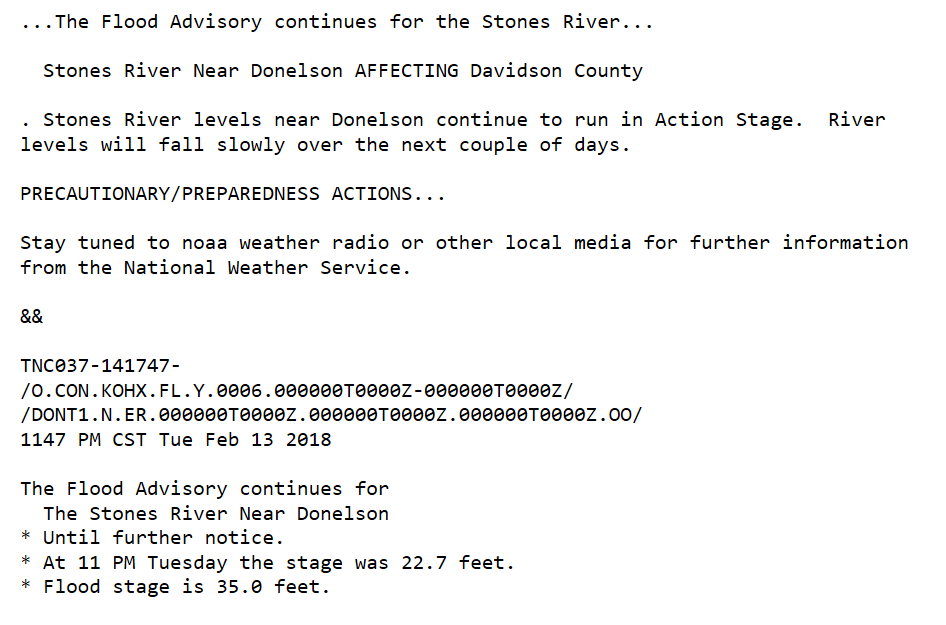 Warm Up to Cool Right Back Down
Tomorrow will be the warmest day of the period, when southerly winds kick in. Highs will surge into the middle 70s!
GFS Model – 6-Hour Precipitation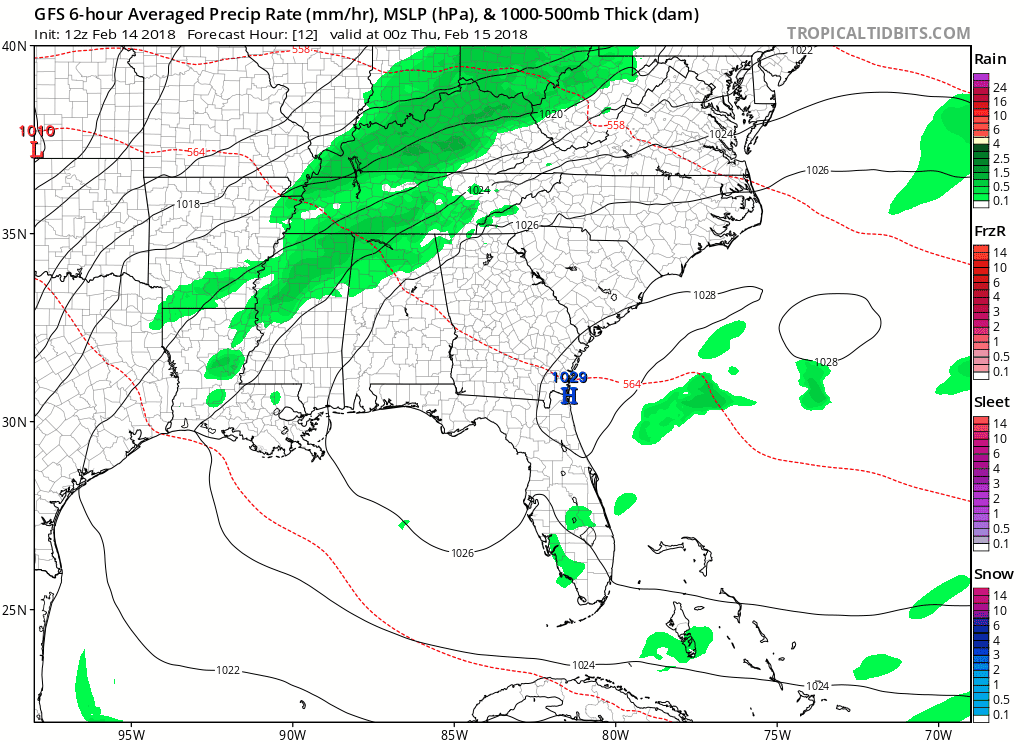 Late Thursday and early Friday should see less coverage in showers before a line of showers develops along a weak cold front during the day Friday. Temperatures are set to cool down Friday, and while the rain activity will end early Saturday, it will not end our rain chances entirely. Saturday looks to be very soggy, as a southern stream low pressure system develops and rolls overhead. Sunday, we'll dry out during the daytime, but rain returns late Sunday night into Monday. Scattered showers and thunderstorms are possible for Monday and Tuesday, and whew…temperatures once again will rise into the 70s!
Key word for the next 7 days? Unsettled.
---