Cloudy Much of This Week, Rain Chances Ahead
Starting tomorrow night, rain is in the forecast all the way through Sunday. Several pieces of energy are expected to traverse the Tennessee Valley, bringing us a marked increase in rain opportunities.
Today, however, will just be gloomy and cool with afternoon temps struggling to reach the 40s. It's still 34 degrees at 10:55am! Tonight we will dip down to near freezing, but cloud cover should keep us from going much lower than that.
GFS 6-Hour Precipitation Model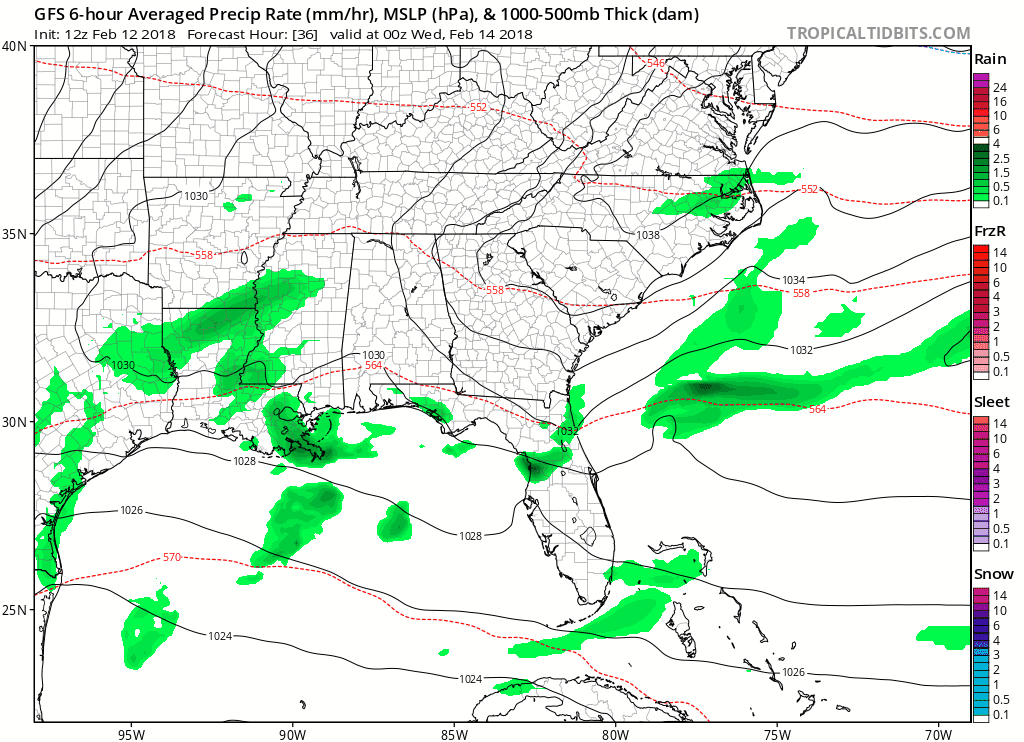 Another big story this week…well above-average temperatures!
Starting Tuesday, along with daily doses of rain chances, will be afternoon temperatures in the 60s and lower 70s by Thursday! A cold front approaches Friday-Saturday, knocking daytime temps back into the 50s.
Best rain chances?
-Wednesday morning through late Thursday
-COLD FRONT: Friday morning through late Friday night
How much could we see?
WPC 7-Day Precipitation Forecast — at least 1.5-2.0″ should fall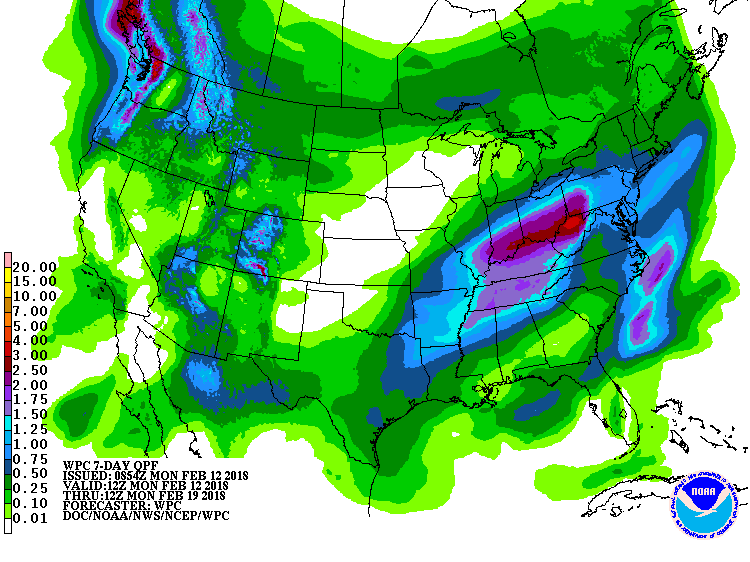 Time to break out the umbrellas. This week will accurately resemble a late winter/early spring roller coaster…temperatures nosing up and down, with steady chances of rain.
---