Around midnight, rain will come racing in from the west, with near-freezing temps on its tail. The HRRR model illustrates it. Notice how it turns the precip into frozen precip: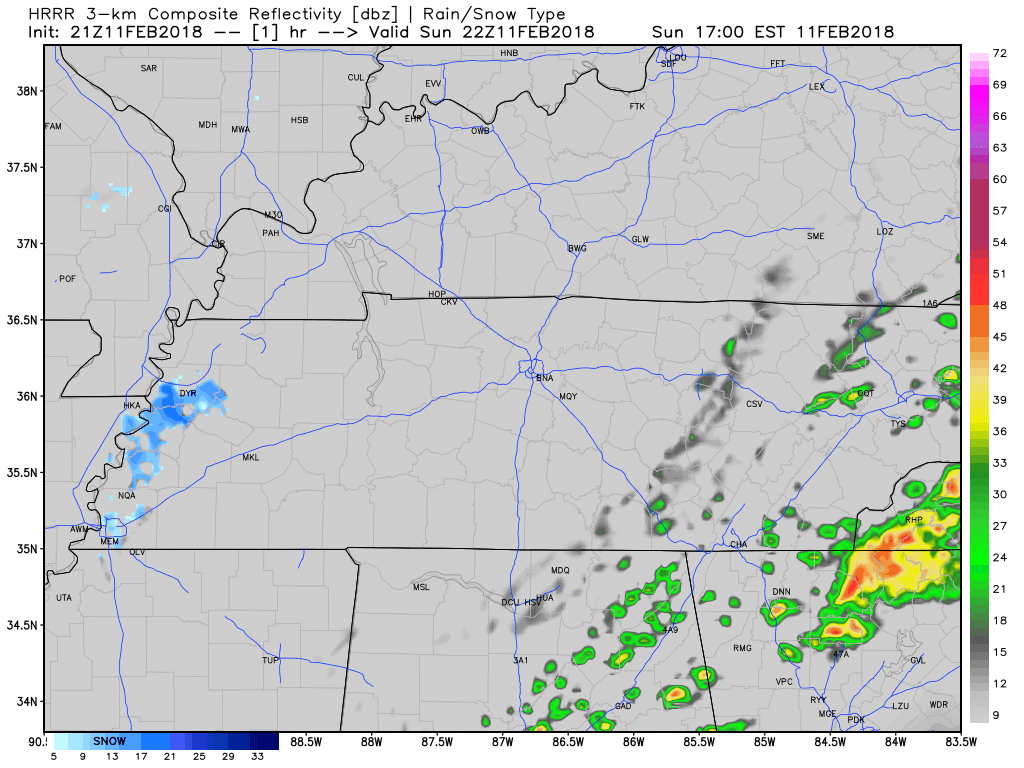 As it passes us, it should fall as rain, with a low probability of sleet mixing in.
Will it be freezing rain? Probably not. Forecast soundings like the one below show surface temps of 33°.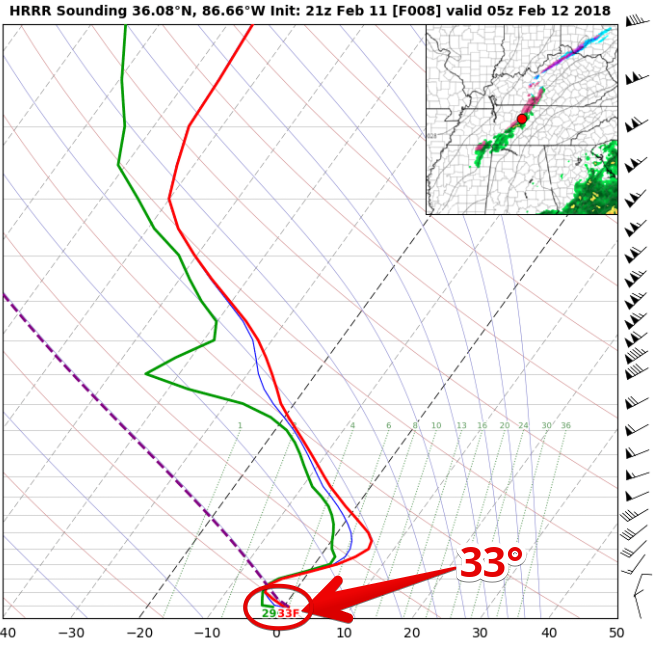 If surface temps were to fall just a few degrees, we could see freezing rain; however, even that were to happen, the ground is way warmer than the air, so we do not expect impacts in Metro or in Williamson County. In fact, we aren't expecting temps lower than 33° overnight or in the morning. The freezing rain concern is for areas NW of us.
Thus, anxiety is low. We will watch this tonight, but again, currently we do not expect travel impacts.

Stubborn clouds will keep us cool Monday, then much warmer Tuesday and Wednesday.
More clouds arrive Tuesday night as a few rainmakers line up mid-to-late week. Best chances of rain are Wednesday night thru Thursday morning, and Friday afternoon through early Saturday morning. No flooding, no snow, no storm worries in the foreseeable future.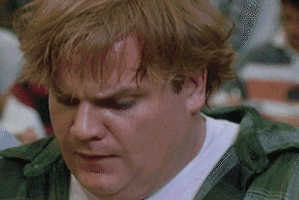 PSA, February 24. Feed your inner weather nerd: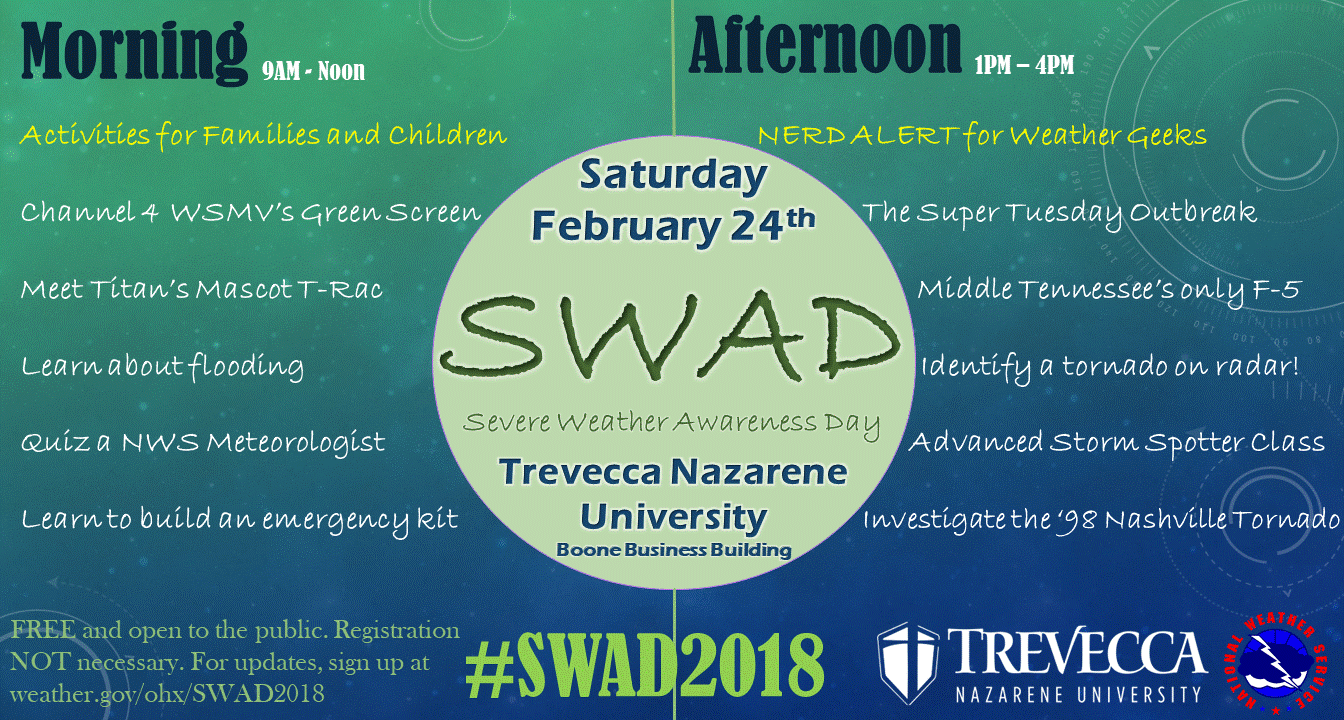 ---