The official rain gauge has 2.55″ from yesterday's event. While smaller rivers and creeks are dropping, larger rivers are still rising.
The Cumberland River downtown will crest this afternoon: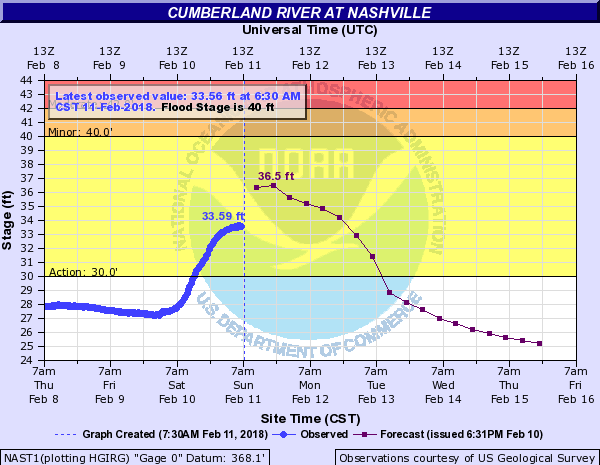 The Cumberland is inundating Shelby Bottoms Park and Hermitage Golf Club. We've been tweeting advisories about that; however, the Cumberland isn't expected to reach flood stage (40′). The The Stones River near Donelson also is at "action stage" but isn't supposed to reach flood stage. You can monitor local NOAA gauges here.
Overall, this has been a minor flood event, which is no consolation if you got water where it wasn't wanted. All weather is local.
Here are the CoCoRahs reports from both counties: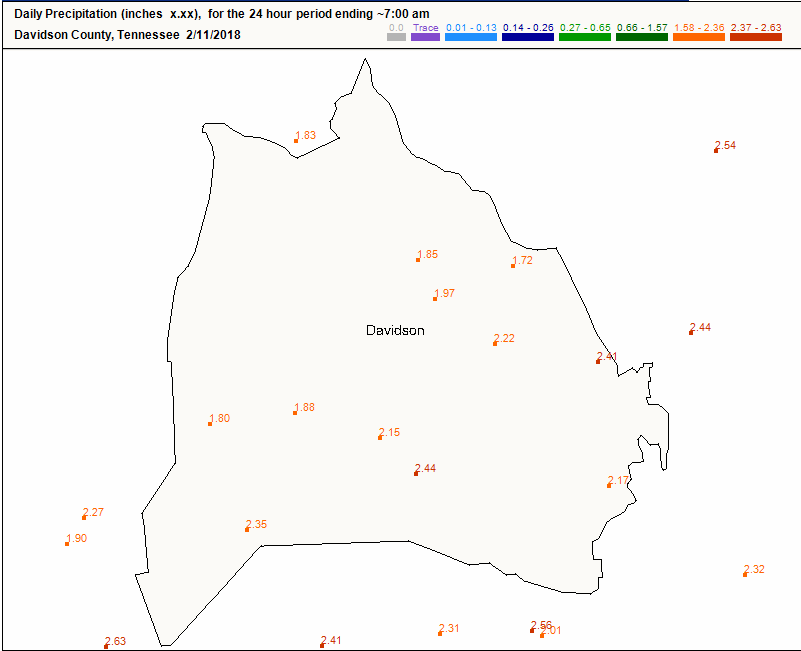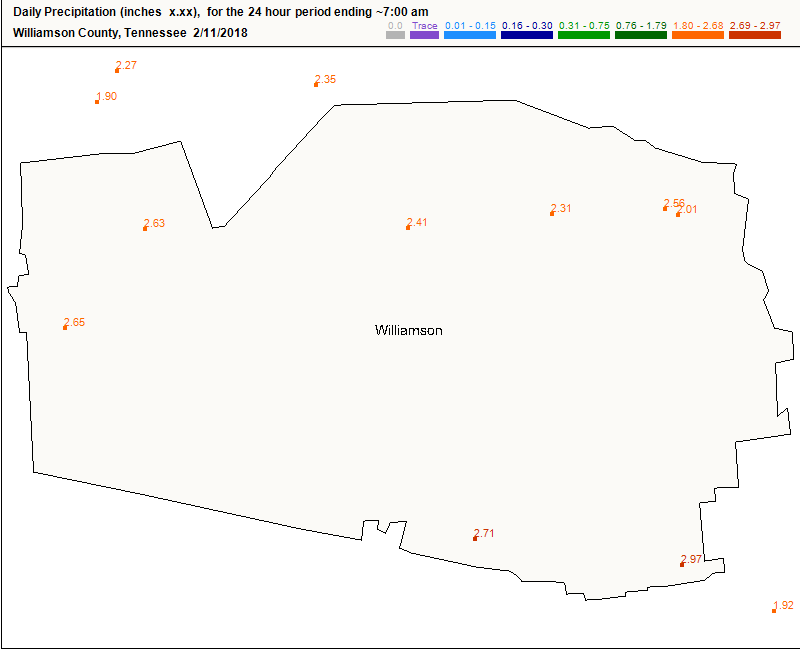 Rain Slowly Ending
Off-and-On showers will switch "off" by lunchtime, per the HRRR model: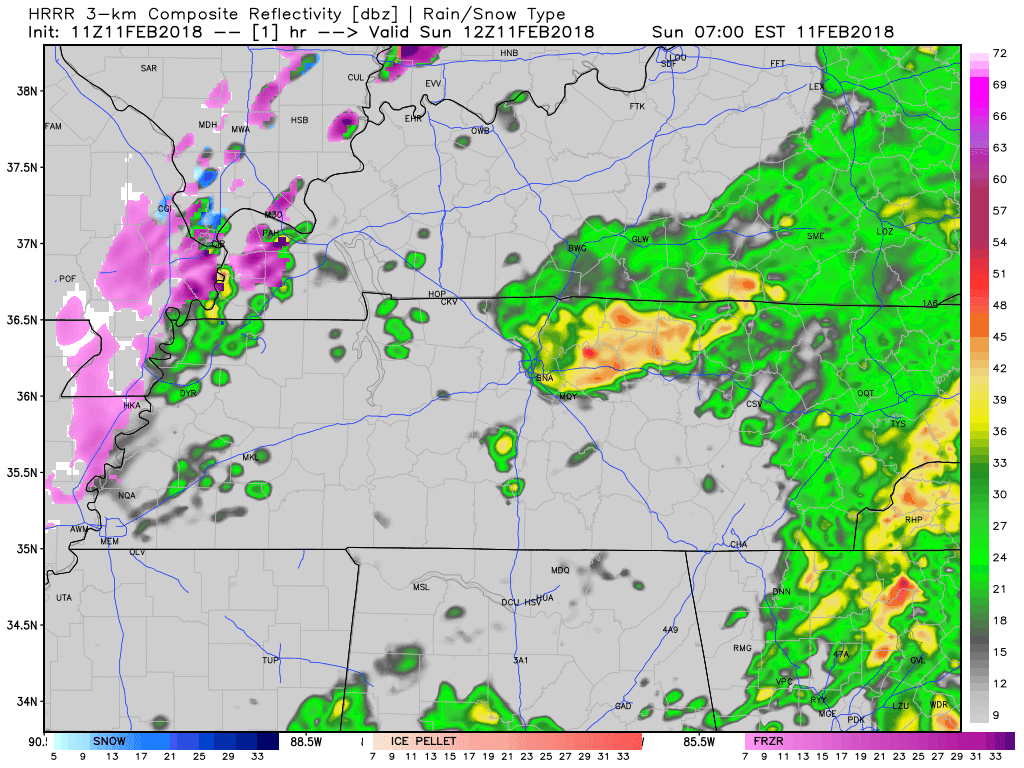 Tonight's Little Troublemaker After/Around Midnight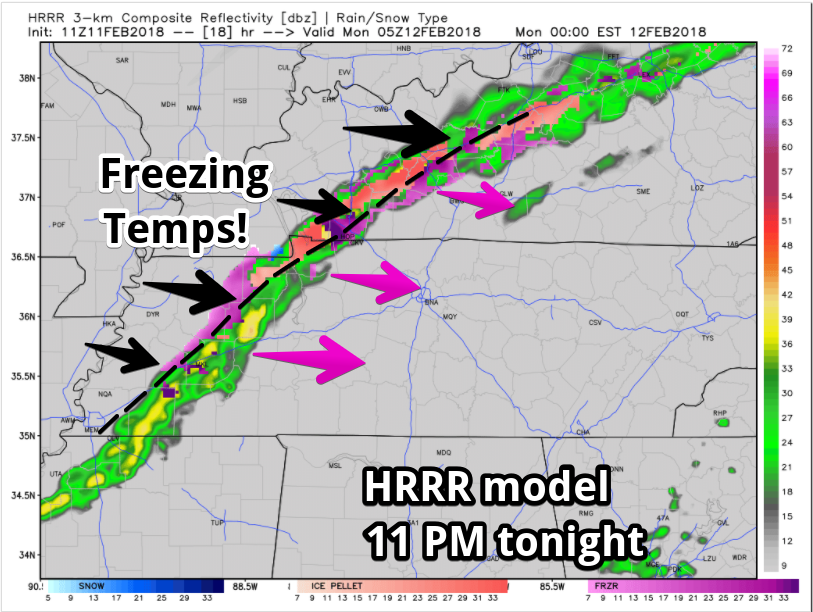 This rain will fall through a layer of air containing a "warm nose," meaning the air aloft will be warmer than the air below it and above it. On a graph, it makes the shape of a nose (see the red line below).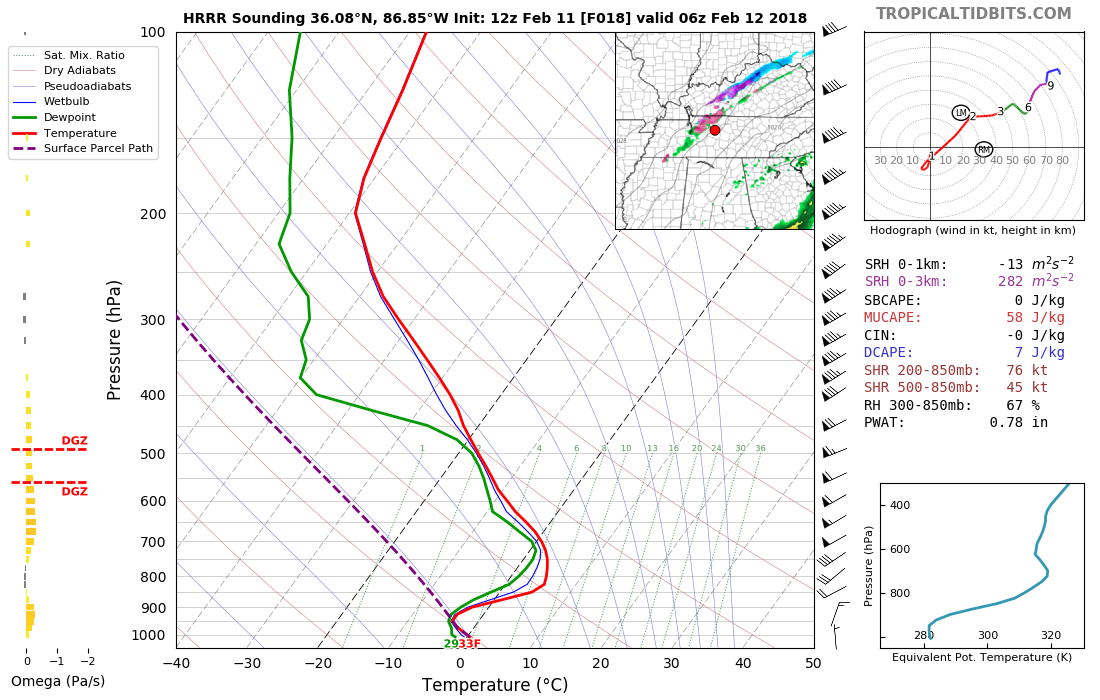 Think of it this way: when the rain squeezes out from a cloud and starts falling to the ground, it encounters pockets of air at different temperatures. Tonight the precip will be rain as it's falling through above-freezing air (the warm nose), and it won't have time to change from rain to sleet or snow by the time it hits the ground and goes splat. One other illustration: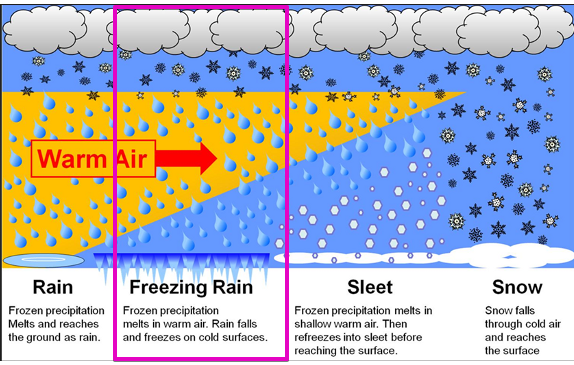 And this all assumes the models have it exactly right. If there's a bigger warm nose, it may just be all rain, a smaller warm nose means sleet, and no warm nose (very unlikely) means snow.
What's it all mean?
Not much. The ground is really warm. Just because the air is cold doesn't mean the ground is. The air warms and cools way faster than the ground. So although technically this is a freezing rain forecast because surface temps will be around freezing, most likely no impacts are expected. The ground will be too warm and there won't be enough precip. NWS-Nashville issued a Special Weather Statement for freezing rain for counties NW of us, excluding us. We expect our surface temps to drop to 32° but not below 32°, no icing currently isn't a concern, but if you're out overnight listen to your car thermometer and be wary of bridges and overpasses if you see any below-freezing readings.
You may hear the tippy tappy sound of sleet mixing in with rain. Of course we'll be watching it and keeping you updated. When an entire forecast depends on the exact size of a nose, you can expect changes; however, currently my anxiety level is set to: super-low.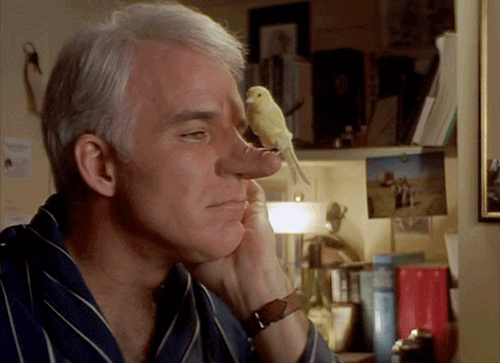 Rest of the Week

Rain returns to the forecast Tuesday night. We could use it. Technically, we're still "abnormally dry."
Rain chances this week are coming from weak impulses and cold fronts, nothing of any concern regarding additional flooding, storms, or snow.
Less than 0.75″ expected Wed-Fri, with maybe another 0.5″ to 0.75″ Fri-Sun. That's not enough rain spread out over too long a time to cause problems.
ETAs are iffy. Models disagree on which days will be rainiest, GFS thinks Wednesday and Friday, Euro (the better bet) says Thursday and Saturday.
Temps will be warmer than usual for mid-February.
Severe weather season is fast approaching. Consider bringing your kids and your inner weather nerd to Trevecca on Saturday, February 24, for Severe Weather Awareness Day.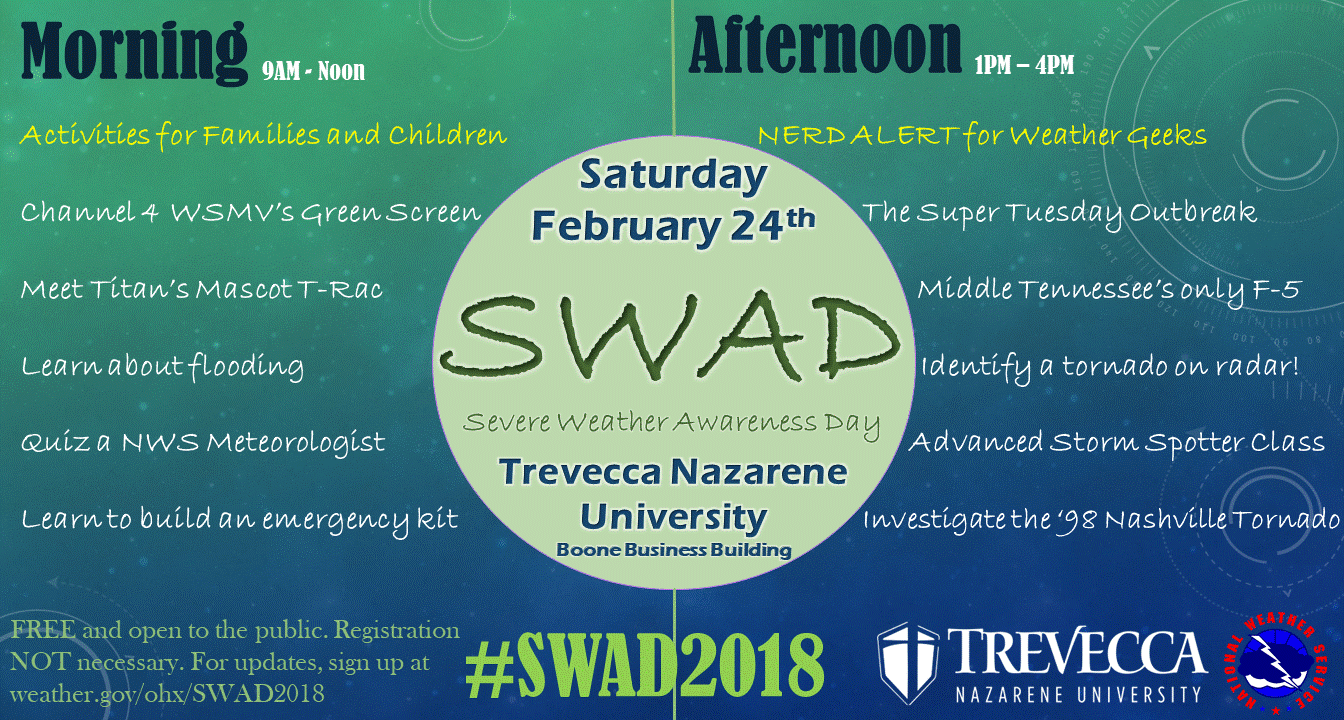 ---