Today's Weather: Kid Tested, Mother Approved.
Remember the scarce playground days during the winter? The one time you get a nice day in mid February, the teachers take recess outside? Today is that day.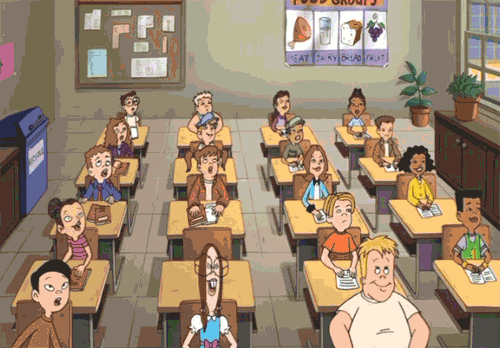 And if you are at work, maybe you get lucky enough to have an outdoor lunch. Temperatures will push the middle 60s this afternoon!
Temperature Trend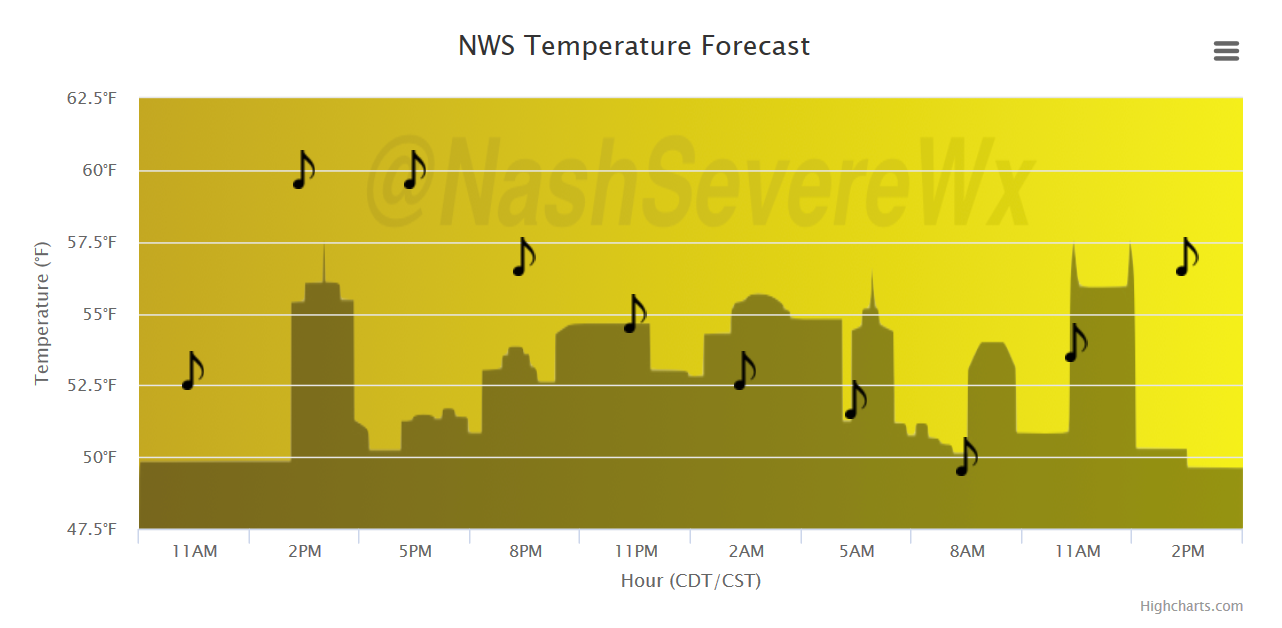 Flood Watch In Effect – Soggy Weekend Ahead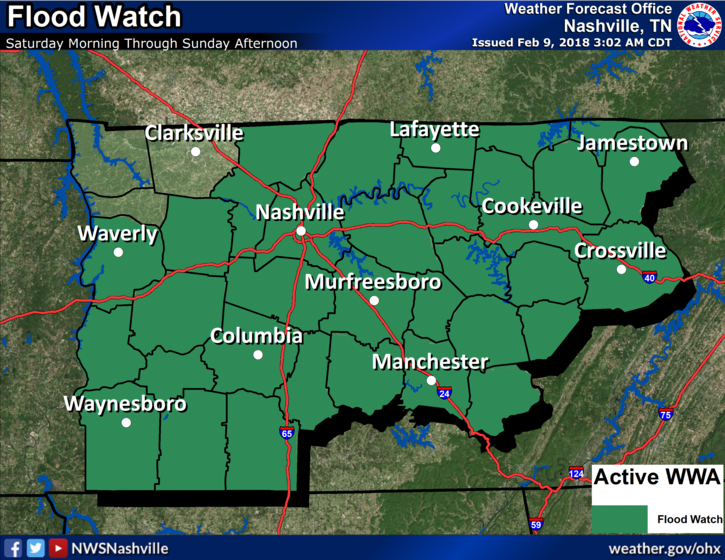 NWS Nashville – Flash Flood Watch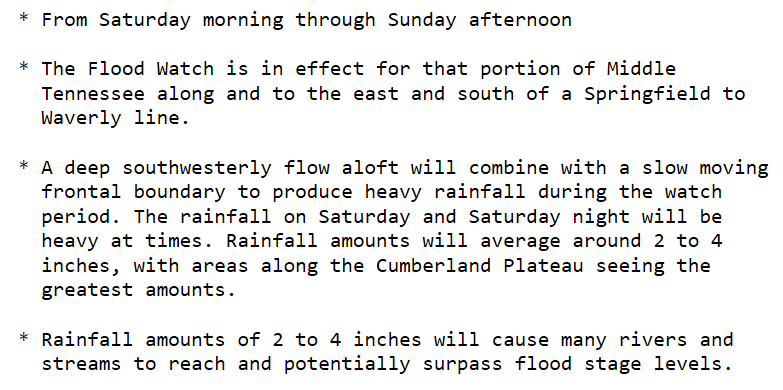 Rainfall is expected to begin early Saturday morning, slow down, and allow for better mid-level dynamics to spark heavier showers and a couple thunderstorms during the day Saturday. Activity will continue into Sunday before coming to an end during the afternoon/evening hours. At least 2″ totals are expected area-wide, with isolated spots of 4″. Moderate drought conditions will likely be downgraded, just from this weekend's rainfall.
GFS Model Loop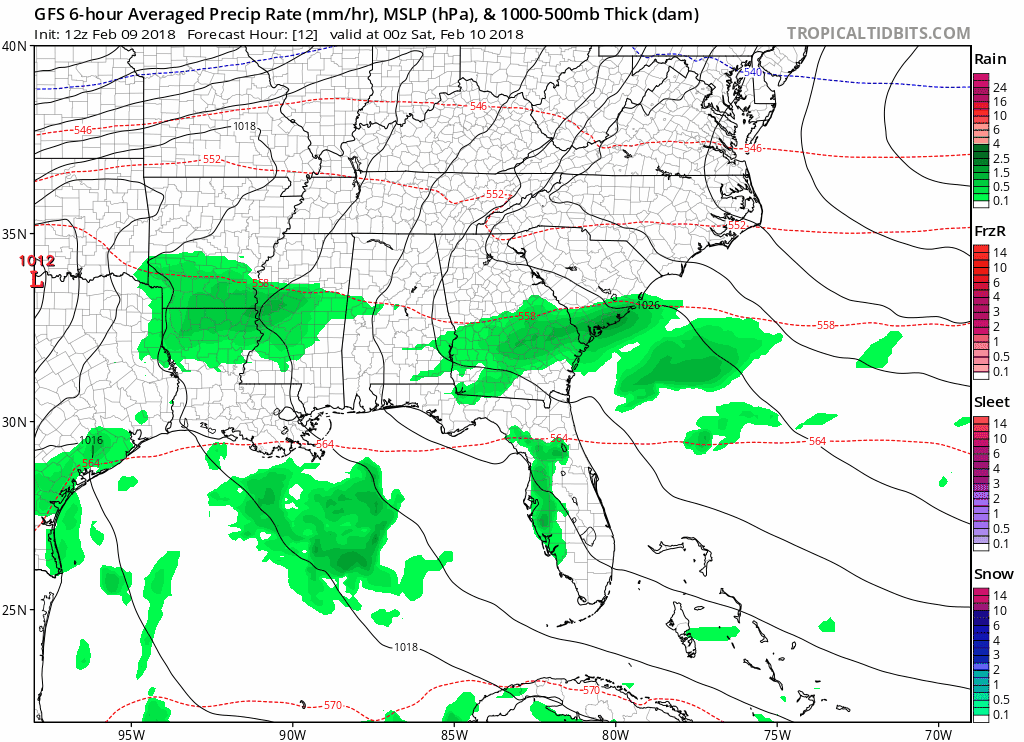 The next big rain maker will be Thursday into Friday, but a pattern of isolated showers will continue pretty much the entire week. There will be plenty of dry time in between and temperatures will be above normal, hanging in the low 60s Tue-Thu.
WPC 7-Day Precipitation Forecast….~3″ of rain for us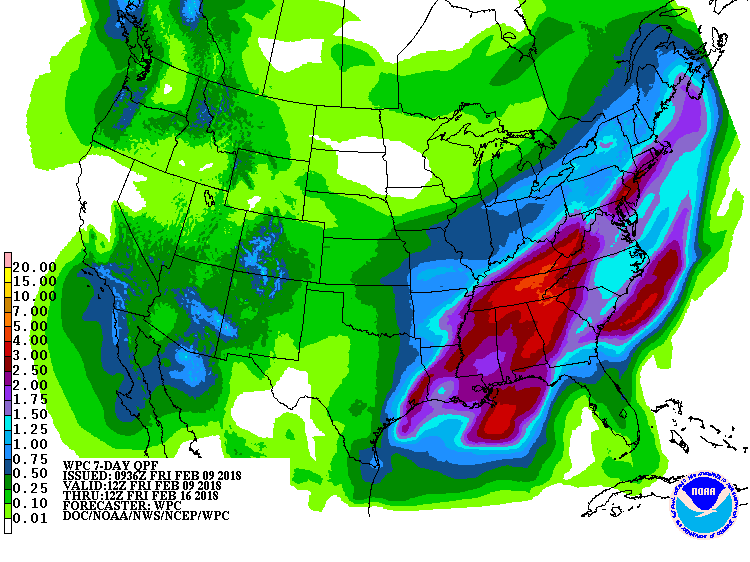 ---