Partly Cloudy, A Few Peeks of Sun Today
A few flurries have been reported over the area this morning, and as long as cloud cover remains, a few non-consequential flakes could fly. Less sun is expected than previously thought, but still some could mix in this afternoon under partly cloudy skies. Southerly winds return, too, bumping our temperatures into Tuesday morning up a degree or so.
Temperature Trend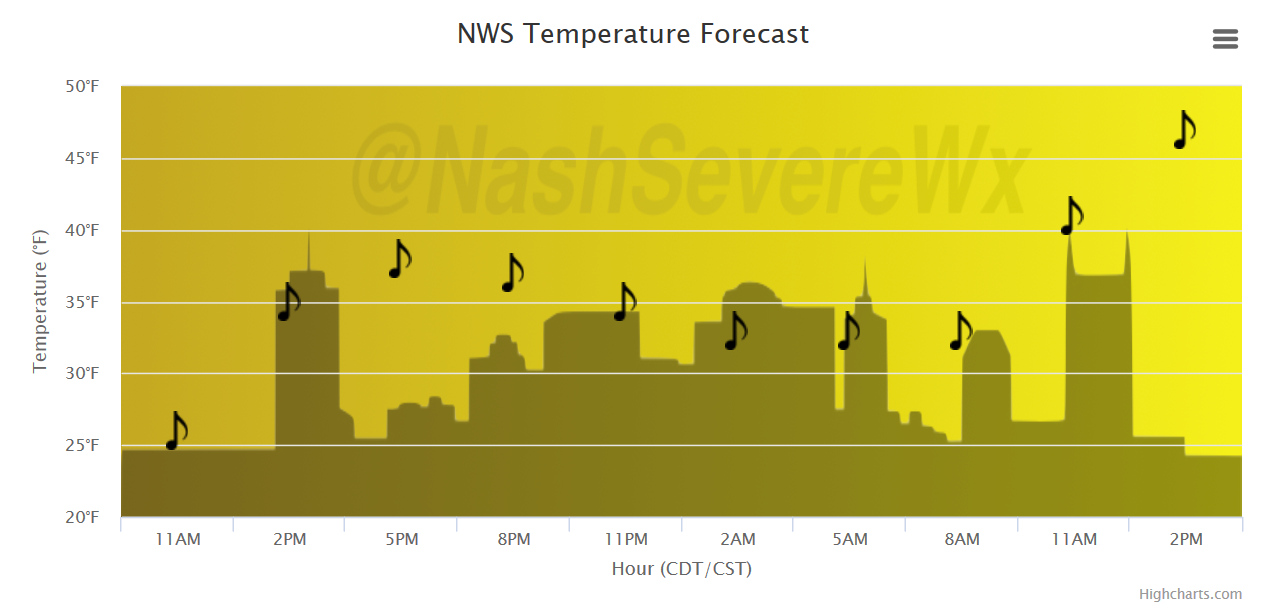 Tuesday-Wednesday: A Good Dose of Rainfall
Tuesday should begin dry, but a warm front will quickly lift northward into our area. This will bring light-moderate showers during the afternoon/evening hours, increasing in coverage and intensity Tuesday night into early Wednesday morning. All of this precipitation is still expected to remain in liquid form through the entire event, so no wintry worries are in the forecast.
GFS Model Loop Through Wednesday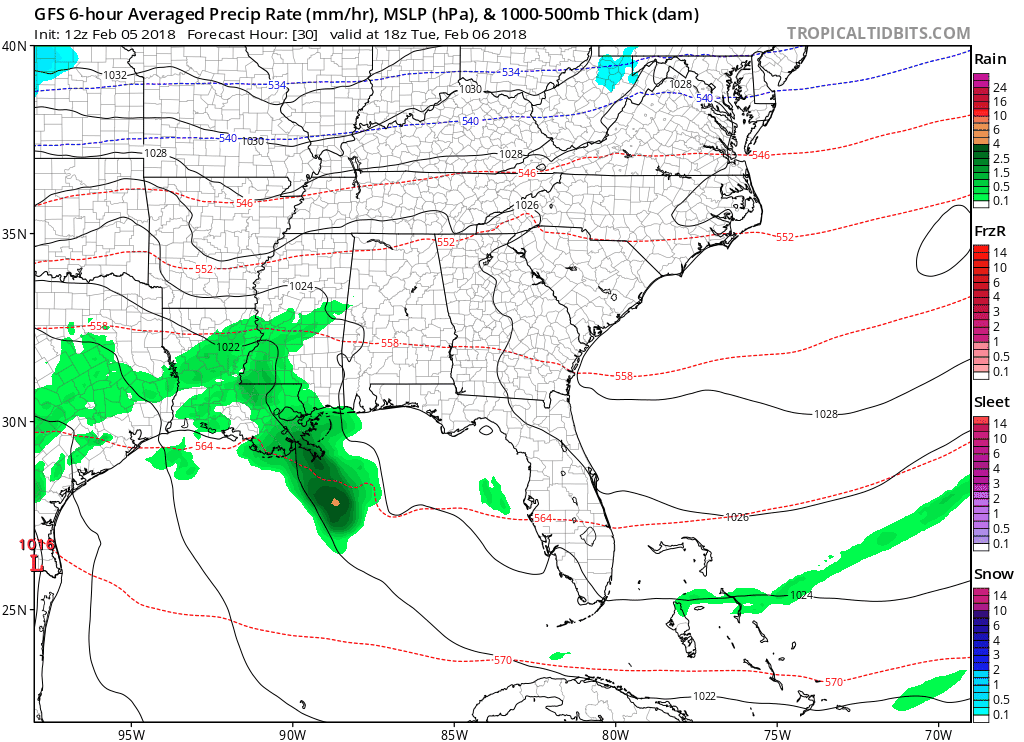 Dynamics should be good enough to get a generous 1-2″ of total accumulated rainfall through Wednesday. Some spots could definitely see upwards of 3″, where higher instability values set up. Strengthening low level winds could enhance rainfall amounts at times, so if you're a "rain sleeper" like me, Tuesday night will be some of the best rest you've had in awhile!
WPC Accumulated Precipitation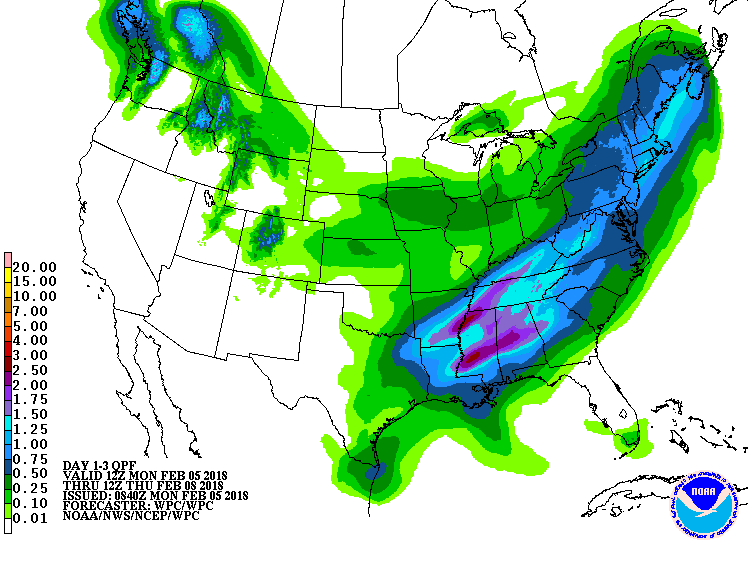 Thursday and Friday? Dry. The Weekend Into Next Week? Active w/ Rain.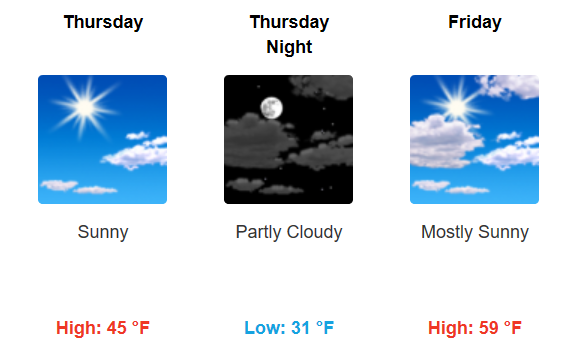 Pick day of the week remains Friday! Both Thursday and Friday will round out the work week on the dry side, before what appears to be a prolonged period of intermittent rain (maybe a few storms?) beginning Saturday and lasting through the beginning of next week.
---