Colder Today, Lots of Sunshine
GOES East Loop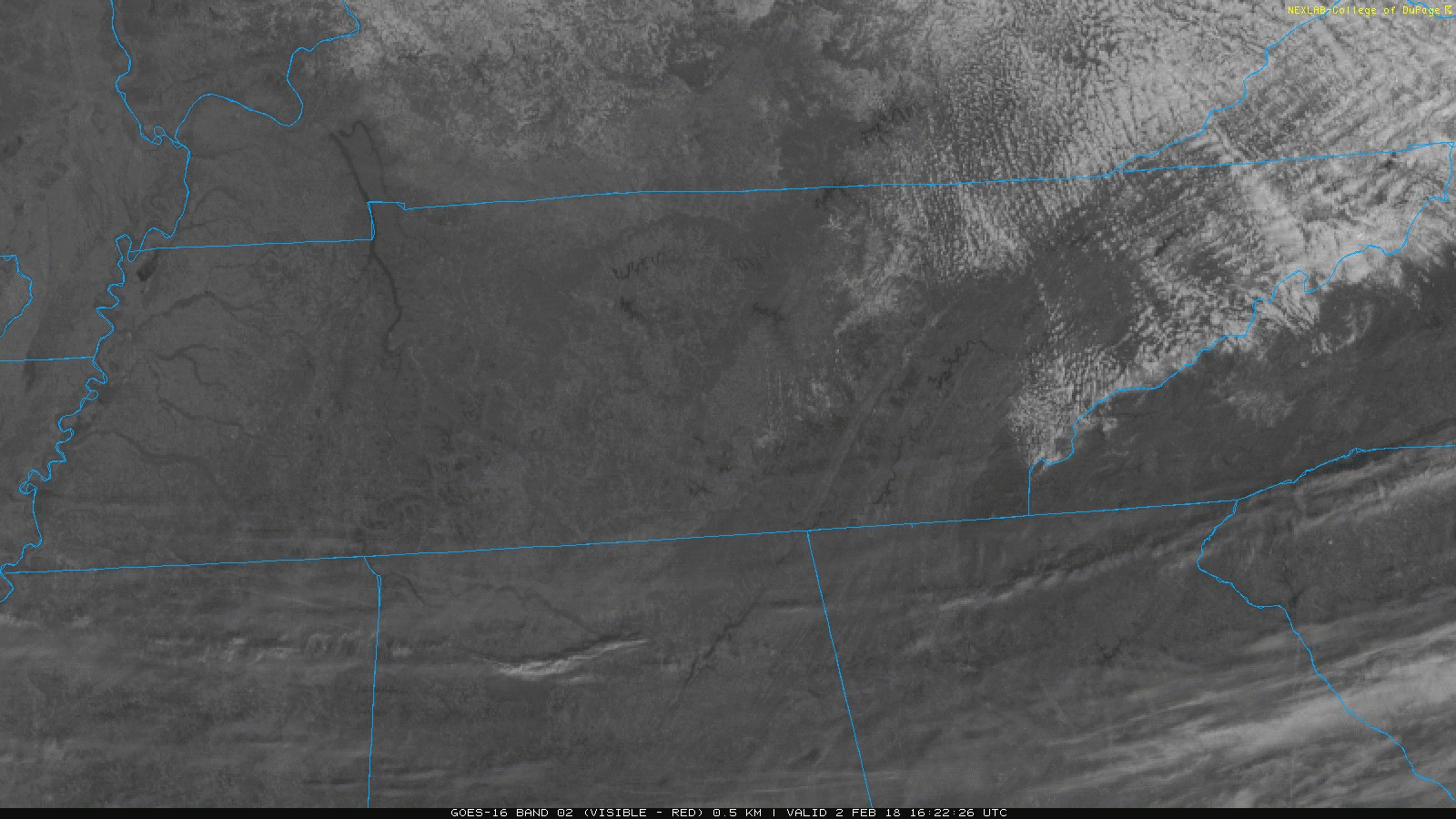 Scattered clouds are moving off the plateau this morning, leaving much colder air in its wake. Middle Tennessee will struggle to get out of the 30s today for afternoon highs, even with abundant sunshine.
Tonight will definitely be cold, as we sink into the lower 20s!
Temperature Trend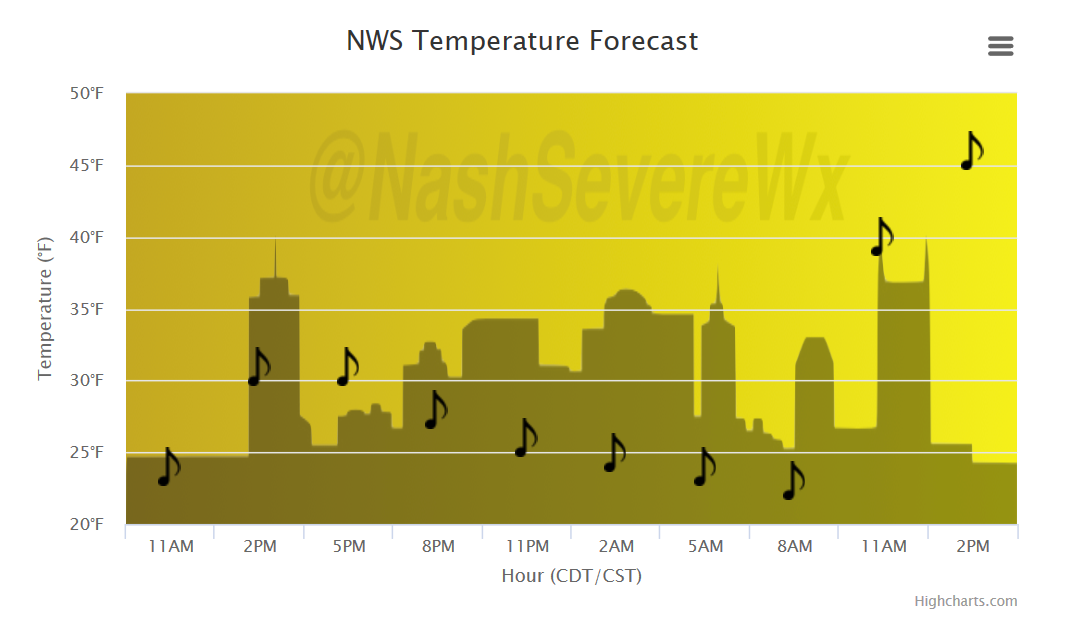 Precipitation Arrives Later Saturday
GFS Loop through Sunday PM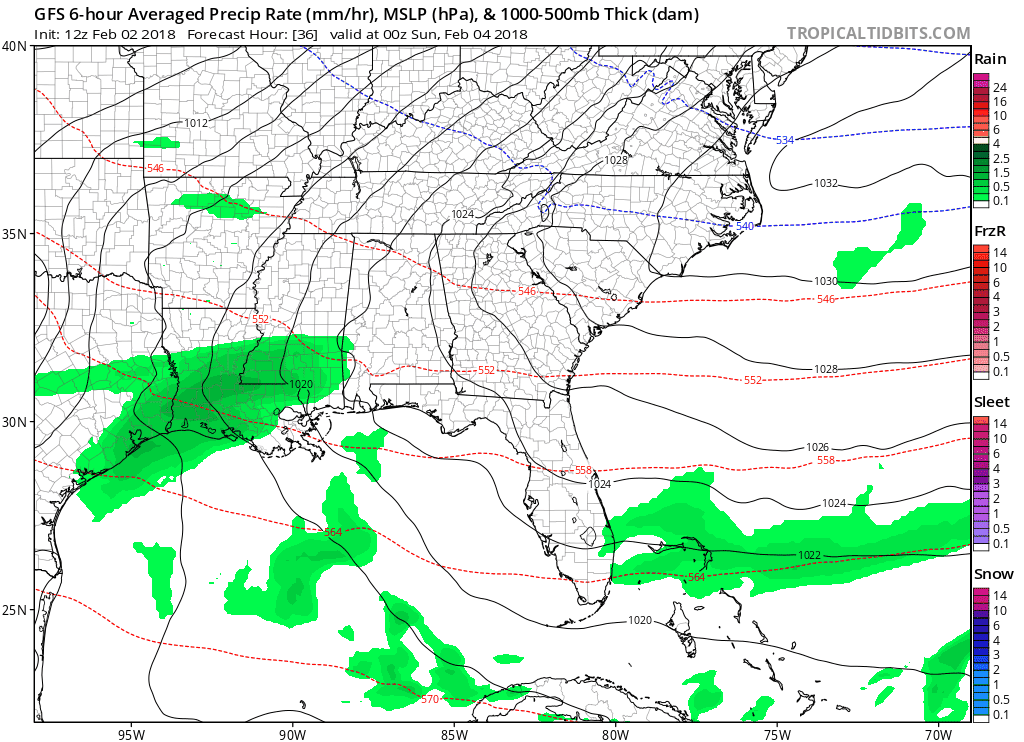 This event looks to be all rain, but if you see a few flakes fly at the onset of precipitation Saturday evening. Southerly winds will warm the atmosphere enough to keep things all liquid through Sunday.
Models are suggesting we dry out Monday, but remain cool. Seasonable temperatures are expected for the remainder of the week, as another system wings through Tuesday-Wednesday. It looks to be another mostly rain event, *possibly* ending with a few snowflakes.
GFS Loop Tues-Wed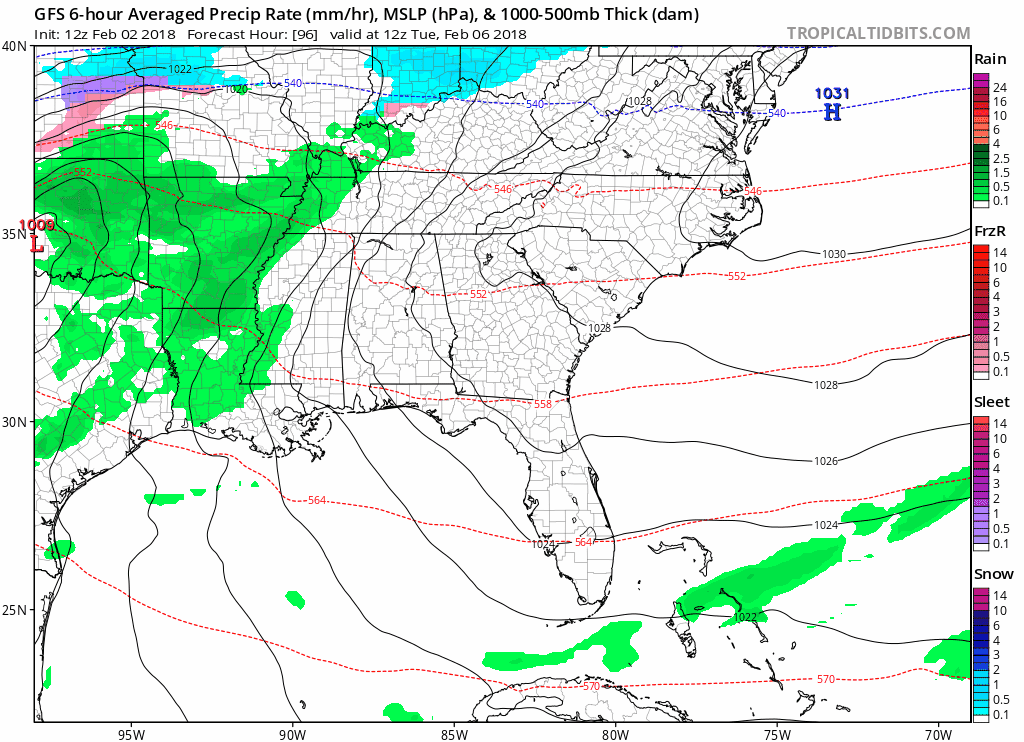 Tuesday will be the warmest day of the 7-day, but it comes with the price of rain.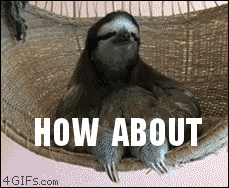 NWS Nashville Forecast

---