Approaching 60º Today
Gusty southerly winds today will drive warmer air into Middle Tennessee quite quickly. With additional sun, we should have no problem reaching the upper 50s to near 60ºF this afternoon. If you can get outdoors, today's your day!
With gusty winds and low relative humidity, burning is not advised.
Tonight will be warmer than past nights, as warmer air in place keeps us in the mid 40s. Also, an increase in cloud cover should be noted this evening and overnight ahead of a strong cold front for Thursday.
Thursday's Cold Front – Not A Huge Deal (In Terms of Snow)
GFS Model Tonight-Thursday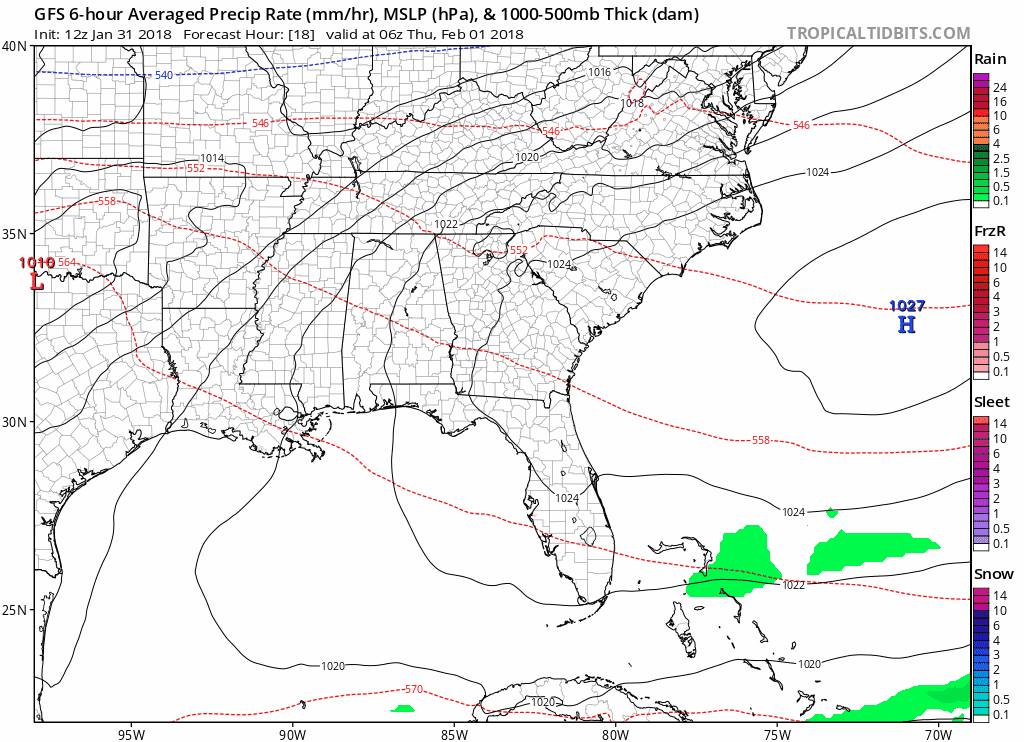 It's a battle between cold air vs. the timing of precipitation. Forecast models all have a little different idea of what happens tomorrow, and here are there 3 possible scenarios:
NAM – No snow, rain exits before cold gets here.
GFS – Maybe some snow as precipitation exits and cold air is rushing in.
EURO – Probably some snow, cold air moves in quicker allowing enough time to make snowflakes before precipitation exits.
One thing all of these models have in common…no impactful accumulations are expected. Of course, there's always the chance that the snow fairy shows up and sprinkles a little more powder on us than we anticipate. The chances of that happening, though, are extremely low. Even a dusting should be difficult to accumulate in most spots on Thursday.
Concern meter: low.
Bigger Story In the Near-Term? The Cold.
While Friday's high will come during the first half of the day (official forecast: 54º), temperatures will be falling throughout the afternoon.
By Friday, we only see the 30s for high temperatures…brr!
GFS Surface Temperature Model Through Saturday Morning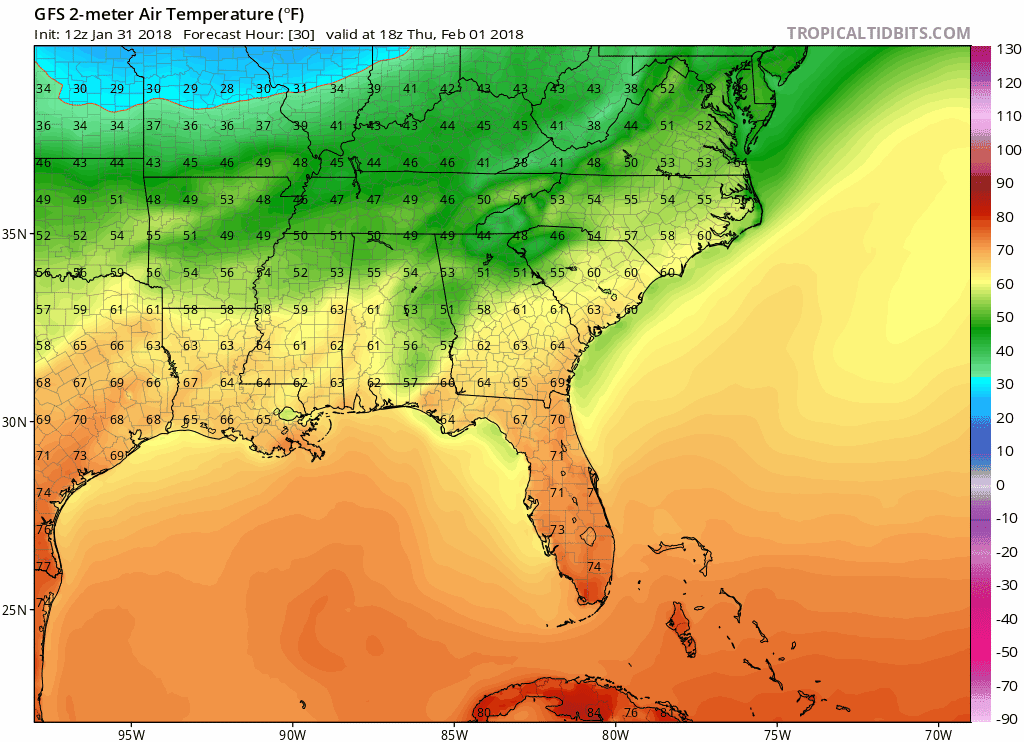 "Forecasting Fun" Says NWS Nashville – Saturday PM through Sunday
The best word to describe the weekend's forecast is uncertainty….and there is a lot of it. This is yet another episode of the battle between cold air vs. the timing of precipitation. The GFS is the COLDER solution while the European Model is WARMER, therefore producing less snow.
Latest GFS Model (again, this is the colder solution)…has a general mix of rain/snow Saturday PM-Sunday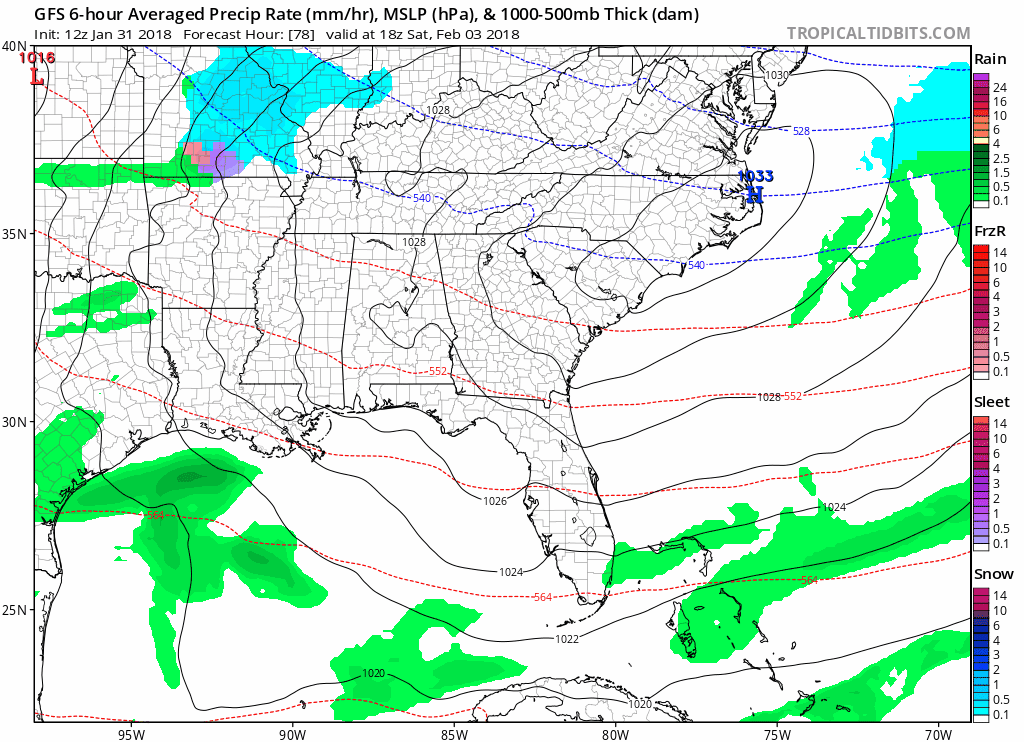 If things become cold enough for snow Saturday-Sunday, it will be a very heavy, wet type of snow based on forecast soundings. Essentially, more details are needed and we will update this forecast as that information becomes (hopefully clearer) available. Precipitation, in whatever its forms, looks to come to an end late afternoon/early evening on Sunday; however, this timing is subject to change as well.

---