Cold Front For Tonight, Few Flurries Continue to be Possible
You may have seen some flurries today, and you may see a few more tonight as some weak energy rolls overhead…enough to manufacture very light snow. No travel impacts or accumulations are expected.
HRRR Model Loop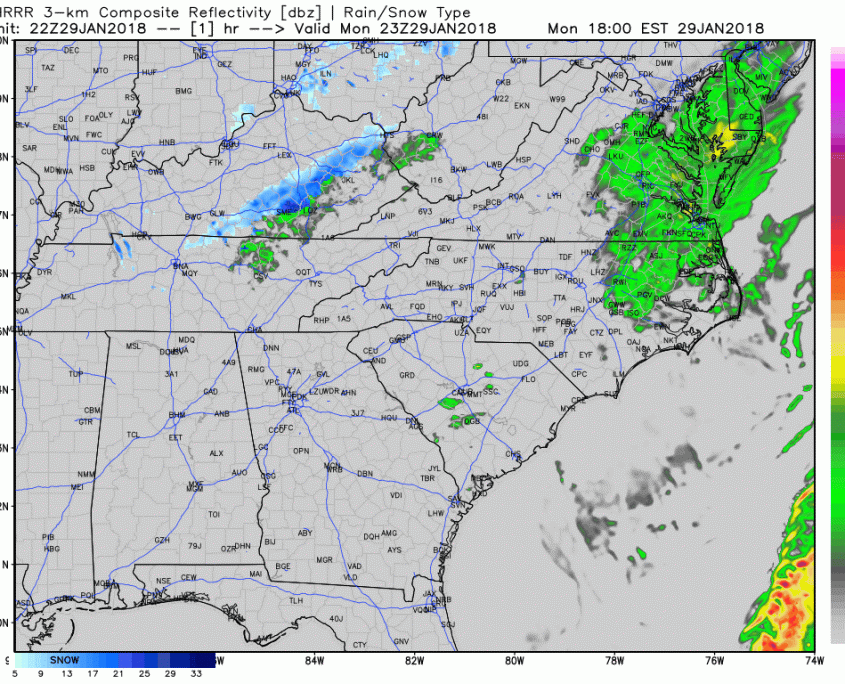 Better chances for a dusting will be east of us, over the Plateau.
Dry Tuesday-Wednesday, Briefly Cooler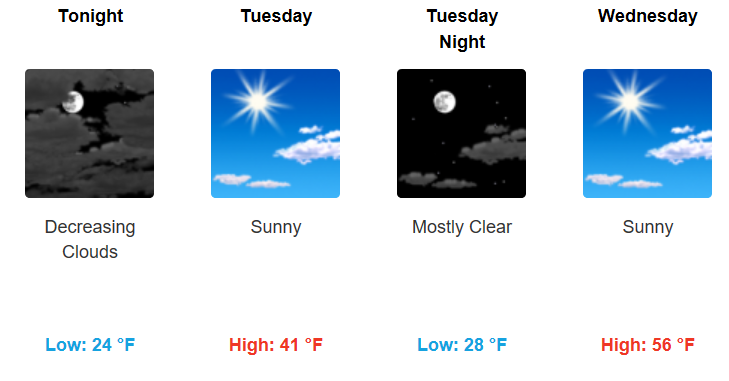 Behind tonight's cold front, temperatures will drop back into the 20s overnight. Expect a chilly morning at the bus stop, with wind chills in the upper teens. Tuesday will not be the warmest day of the week, only climbing into the lower 40s. Wednesday, we have quite the rebound, with sunshine and a gusty south wind bumping temperatures into the mid-upper 50s. A combination of drier air in place and a warm wind overhead Wednesday may create fire weather conditions, so burning is not advised.
Models Changing Their Tune, Probably More Rain Than Anything Thu-Fri
A significant speed-up is noted on the last few runs of the American models, while the European has only sped up marginally. This means that precipitation will end sooner, and the surface temperatures will largely stay above freezing during the event. There is an opportunity Friday morning to see a mix of wintry precipitation, but to a) what degree b) how much and c) how long it lasts is still a bit unclear. Based on these latest trends, rain will begin Thursday morning and precipitation is expected to end very early Friday morning.
GFS Model Thu-Fri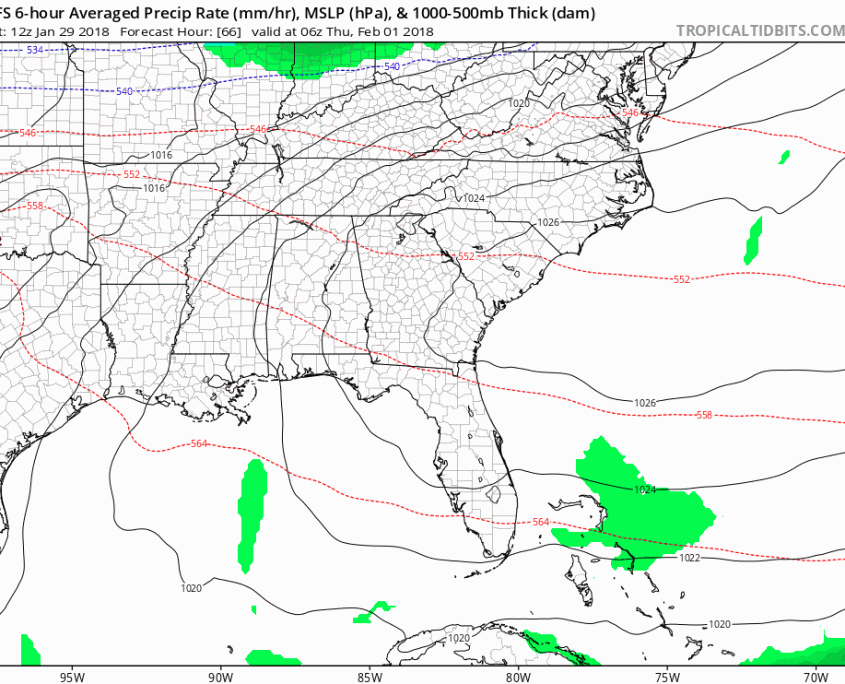 Friday and early Saturday will be mostly dry before another fast moving system works in Saturday evening-Sunday. There is again the potential that rain ends as a mix or light snow Sunday morning. More on that later…
---