Snow Flurries/Showers Coming To An End Today
A batch of snow showers have developed across the area, but are slowly dissipating on our approach to noon. The how and why:
There are a few small bodies of water north and northeast of us where this process can happen, if the winds are right. This happened a few weeks ago here too. pic.twitter.com/NzCqYAWQt1

— NashSevereWx (@NashSevereWx) January 17, 2018
Basically, we are downstream from a few lakes and they are producing some flakes. Minor accumulations are possible, but nothing too notable. However, any additional snow is a nuisance to roadways and road crews. Take it slow today, especially if your wipers are needed! Stay tuned to @NashSevereWx on Twitter for any updates.
David has another theory. He thinks the same thing happening in Ohio happened here:
I suspect this may also explain what created this morning's flurries/snowshowers. pic.twitter.com/yOqnwY0WuV

— NashSevereWx (@NashSevereWx) January 17, 2018
Otherwise, we are socked in under a brutally cold airmass, as we struggle to reach 20ºF. Skies are expected to clear out tonight and in doing so, should help temperatures plummet into the single digits. Lows tonight in the middle single digits are anticipated, but thankfully the wind will be nearly negligent. Consequently, wind chill factors should hover close to actual temperatures.
Temperature Trend 
[av_textblock av_uid='av-qcqrfd']
[cjtoolbox name='Treg DONT DELETE']
[/av_textblock]
The Great Thaw – Thursday and Beyond

Thursday is just the beginning to a welcomed warm-up, when we FINALLY get above 32ºF! Overnight lows will still be quite cold Thursday night, but much warmer Friday and Saturday night. Sunshine will help us rebound into the mid 40s and low 50s Friday and Saturday…plus, a southerly breeze kicks in.
12z GFS 2-meter Temperature Model…notice a general warming trend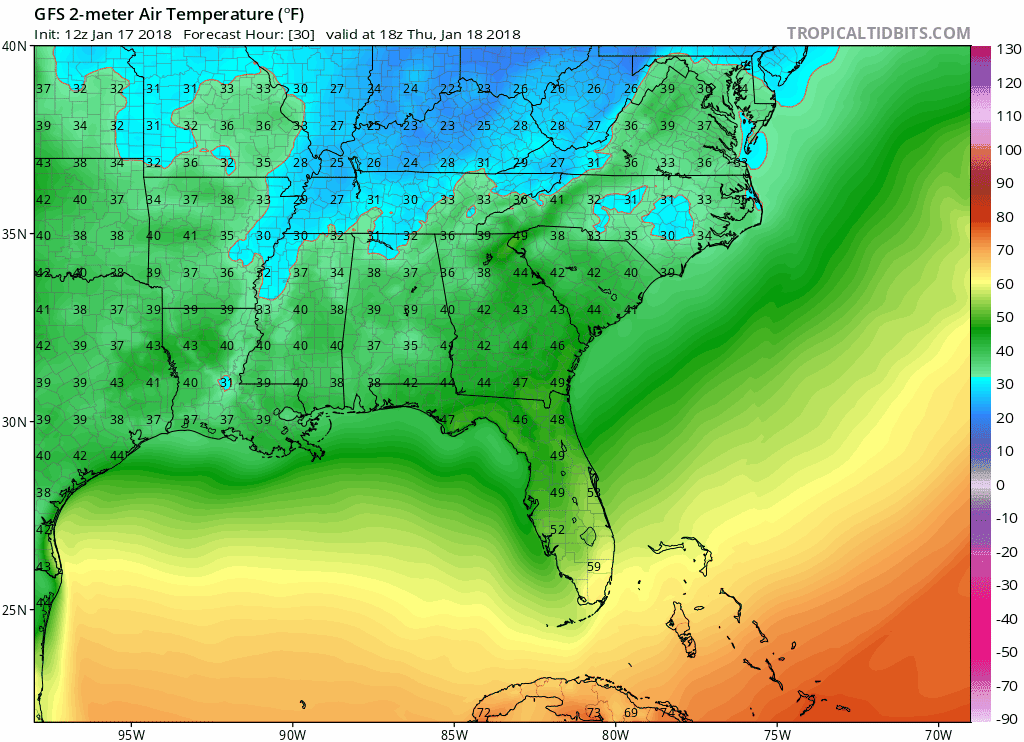 Next Cold Front, Rain Chances
Clouds noticeably increase Saturday and Saturday night ahead of our next weather maker. Showers could begin as early as Sunday afternoon, followed by a chance for thunderstorms on Monday ahead of a cold front.
12z GFS Model Loop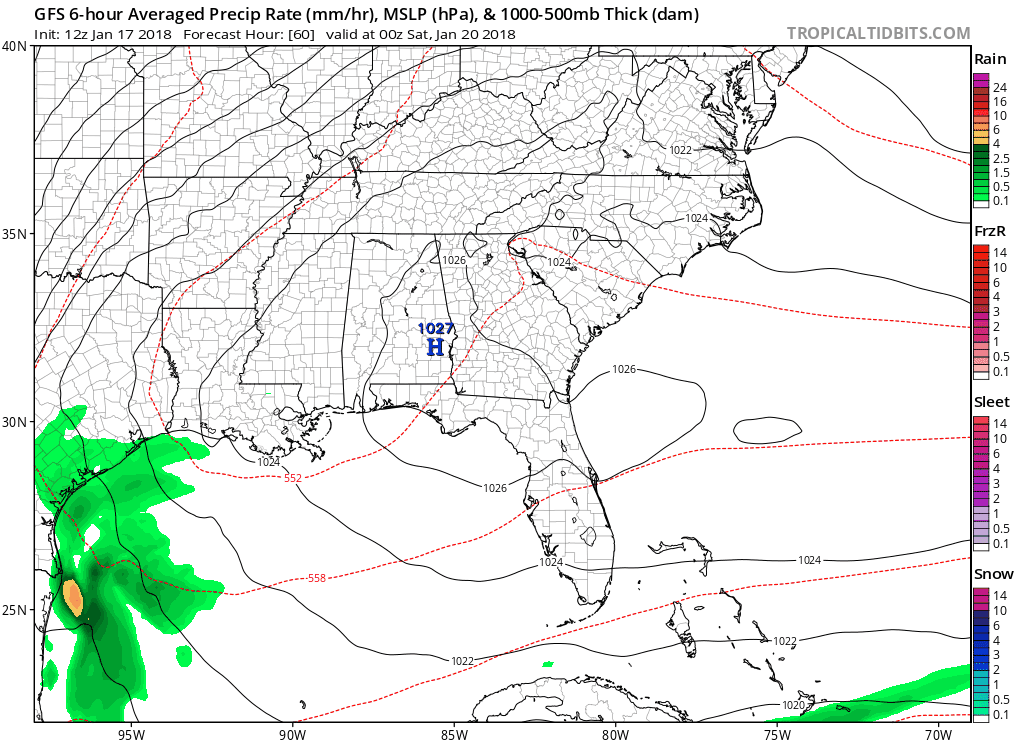 Thunderstorms: a word that has not been used for some time in these parts. This cold front has decent potential and while not currently advertised, a few of these storms could produce heavy rainfall. Severe weather is not expected, mainly due to limited instability in the lower levels of the atmosphere. Like any forecast, though, details like these (especially this far out) can/will change. Stick with us for tweaks on rain and storm potential next Monday.
Temperatures won't change much after Monday's cold front, thanks to "zonal flow" (a flatter upper-air pattern, rather than big troughs and ridges like we have had) keeping the deep cold to our north. Highs in the 50s will be the going trend into next week.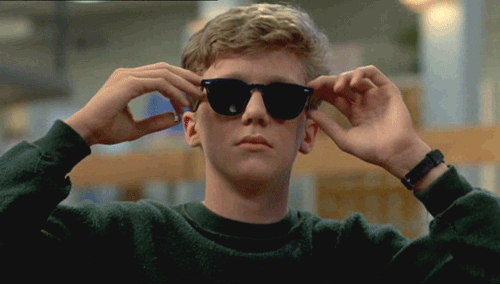 ---