---
Below 32ºF Today, Above 32ºF Tomorrow…Wintry Precip. Possible
Cloud cover will be intermittent today, with cold temperatures being the main story. Most places around Davidson/Williamson Counties will struggle to reach the upper 20s!
One last, brisk night is in store with forecasted lows in the teens, followed by a "warm up" Sunday and beyond. There's just one speed bump in the way…
Special Weather Statement from NWS Nashville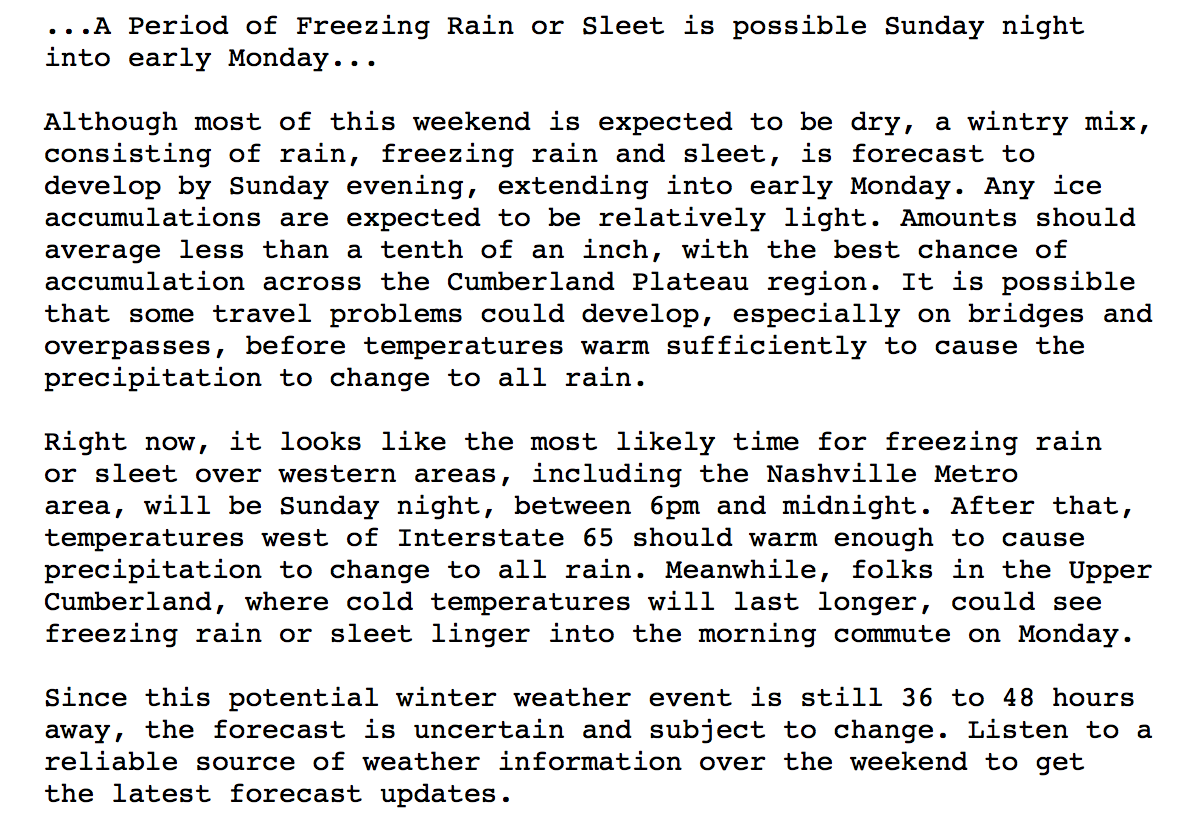 In short, this southern track storm will be overrun by air temperatures that are only *slightly* above freezing. Precipitation is expected to fall Sunday night as a mixed bag of freezing rain, sleet, then turning to all liquid rain Monday mid-morning.
What makes this forecast more complicated is that ground temperatures are so cold, that they too will need time to warm up. This means that any (even liquid) precipitation that falls Sunday night/early Monday will freeze on contact.
GFS Model Loop Sunday-Tuesday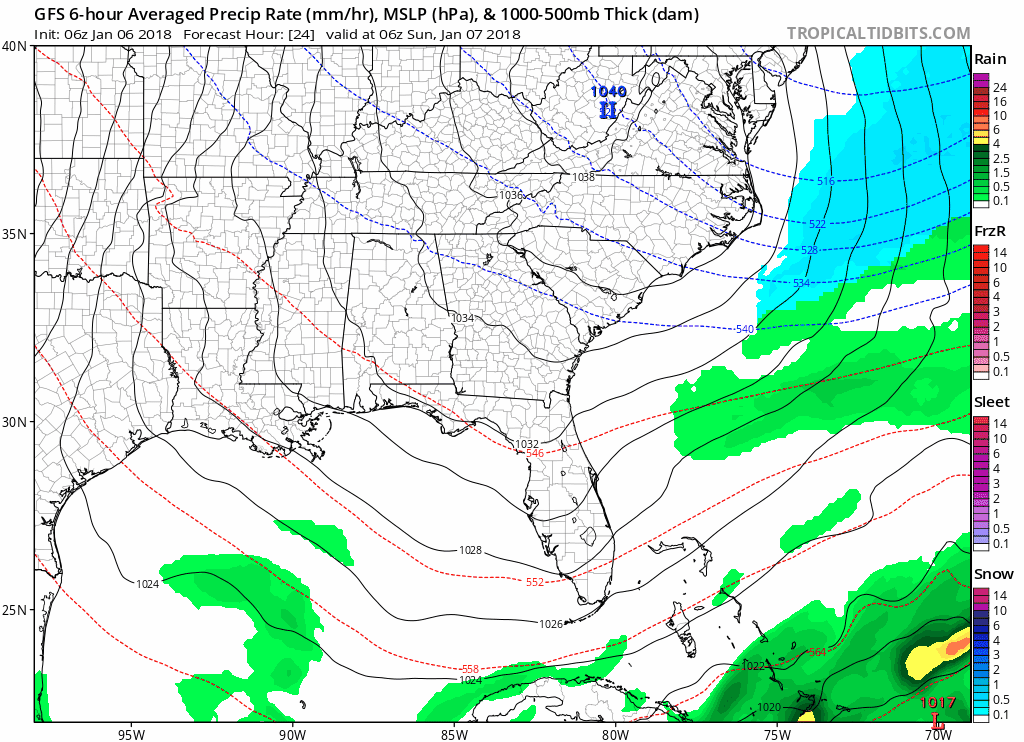 vs.
NAM Model Loop Sunday-Monday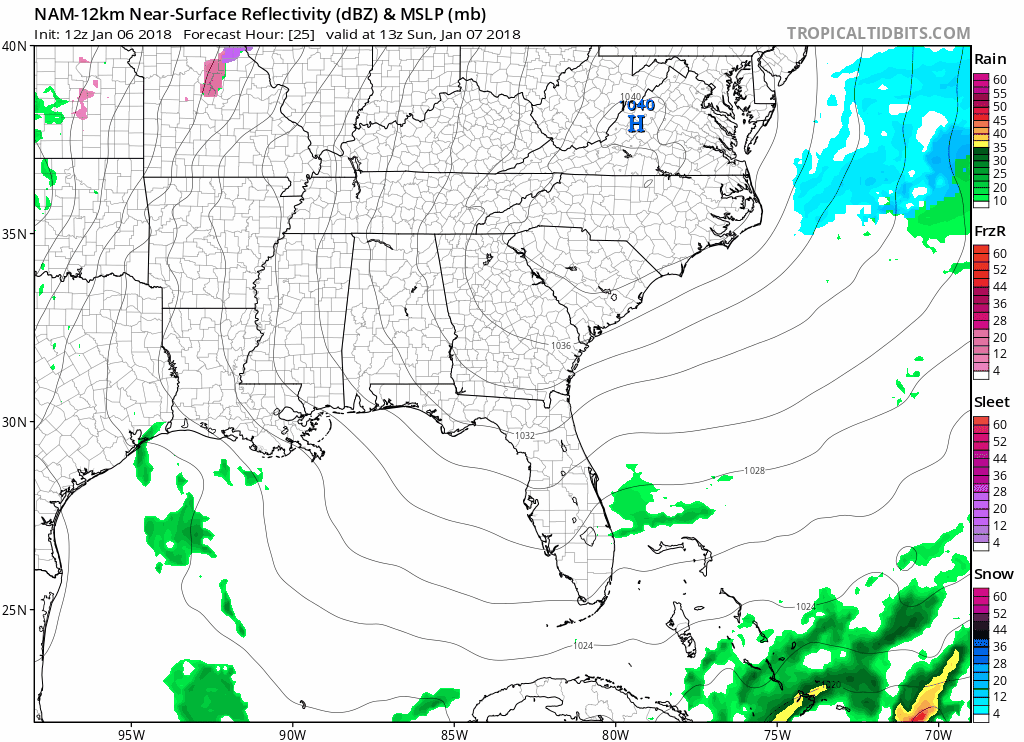 Why the mixed bag of precipitation? Here's a precip-type nerdsplanation: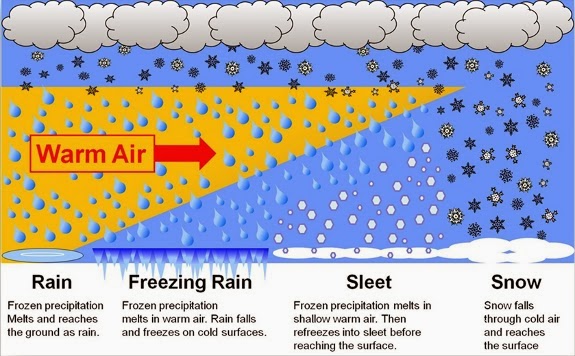 Accumulations/Impacts
Less that one-tenth of an inch of ice is possible in spots; otherwise, expect little to no accumulation of sleet. Monday's morning commute may be impacted to some degree, but there's room in the forecast to say that it may not. Stay tuned for future updates.
Extended – Warmer Temps, Rain, Then Another Wintry Event?
GFS Loop through Next Weekend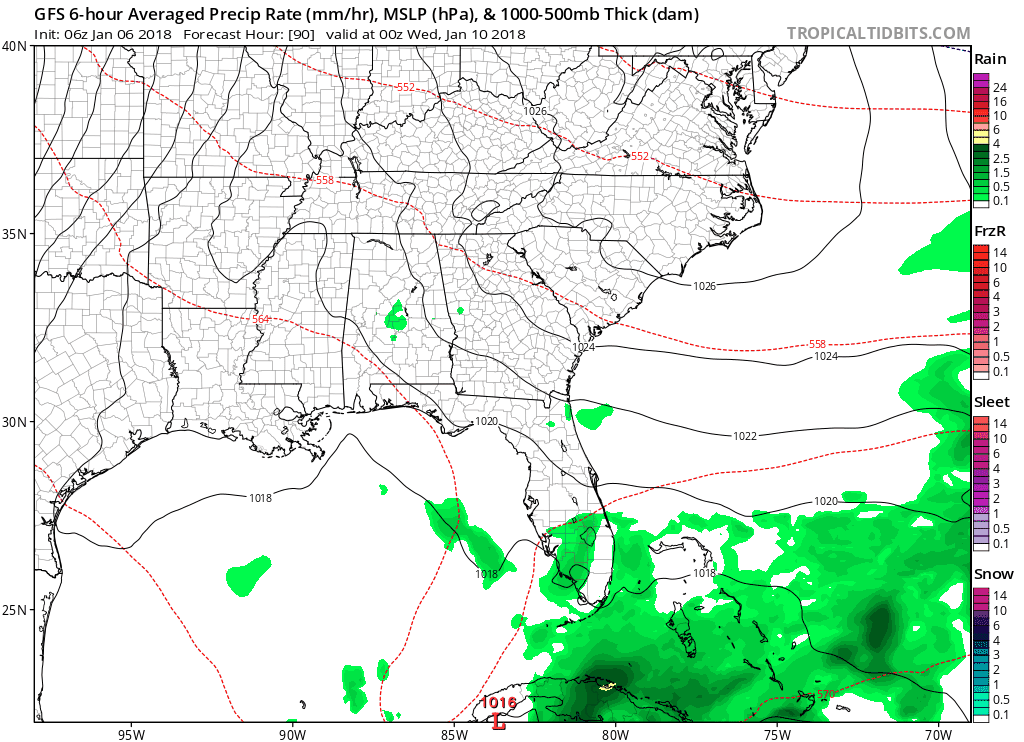 Off and on showers look to spread across the area Wednesday, although confidence in this is not as high as Thursday-Friday. We will need to watch for the potential of post-frontal precipitation Friday night into Saturday AM…as this could be a spell for a wintry mix again. Both the GFS and EURO are hinting at a similar scenario, so it's worth keeping an eye on.
Prior to mid-late week rain chances, though, temperatures will soar into the 50s and even 60s by Wednesday. Enjoy!
---