---
It's Cold!
Temps will not reach above freezing until Sunday.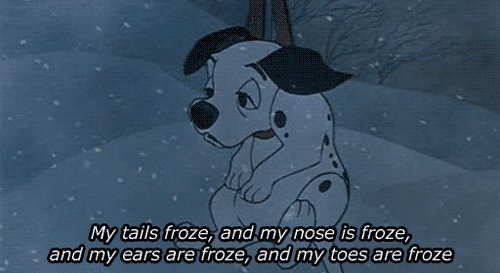 Frozen Precip Chances Sunday Night
We're going to warm above freezing right around the time precipitation arrives.
The question is: will we still be below freezing when the precip arrives, and if so, will it be icy?
This is giving forecasters headaches.
As those reading @NashSevereWx know, most forecast models think it will just be a cold rain event beginning Sunday night lasting through Monday, with temps gradually warming into the 40°s.
Potential Hazard: Freezing Rain/Sleet
Freezing rain is "regular" rain that hits the ground, then freezes.
Sleet isn't rain. Sleet is that pellet, dippin dots looking stuff, sometimes confused with small hail. Makes pitter patter noises on windows.
Here's a precip-type nerdsplanation: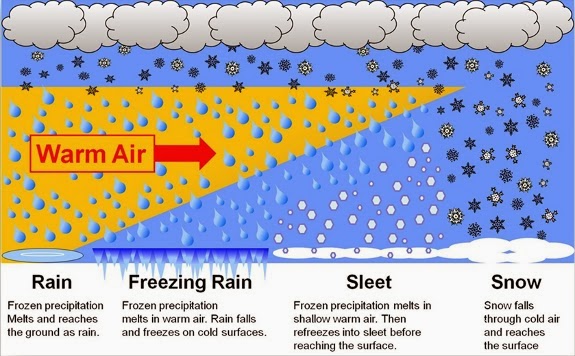 That said, we still think "regular good old fashioned not icy just liquid rain" is the most likely form of precip Sunday night, so bet on that, but again, the icy stuff…freezing rain or sleet…is possible. Also keep in mind the ground is already really, really cold, which will help stuff freeze if temps are slow to warm up.
Where?
More likely east of us, but due to a lot of forecast uncertainty, we need to watch it.
When?
Beginning around late Sunday night lasting into the wee hours of Monday morning.
If it Happens…How Much?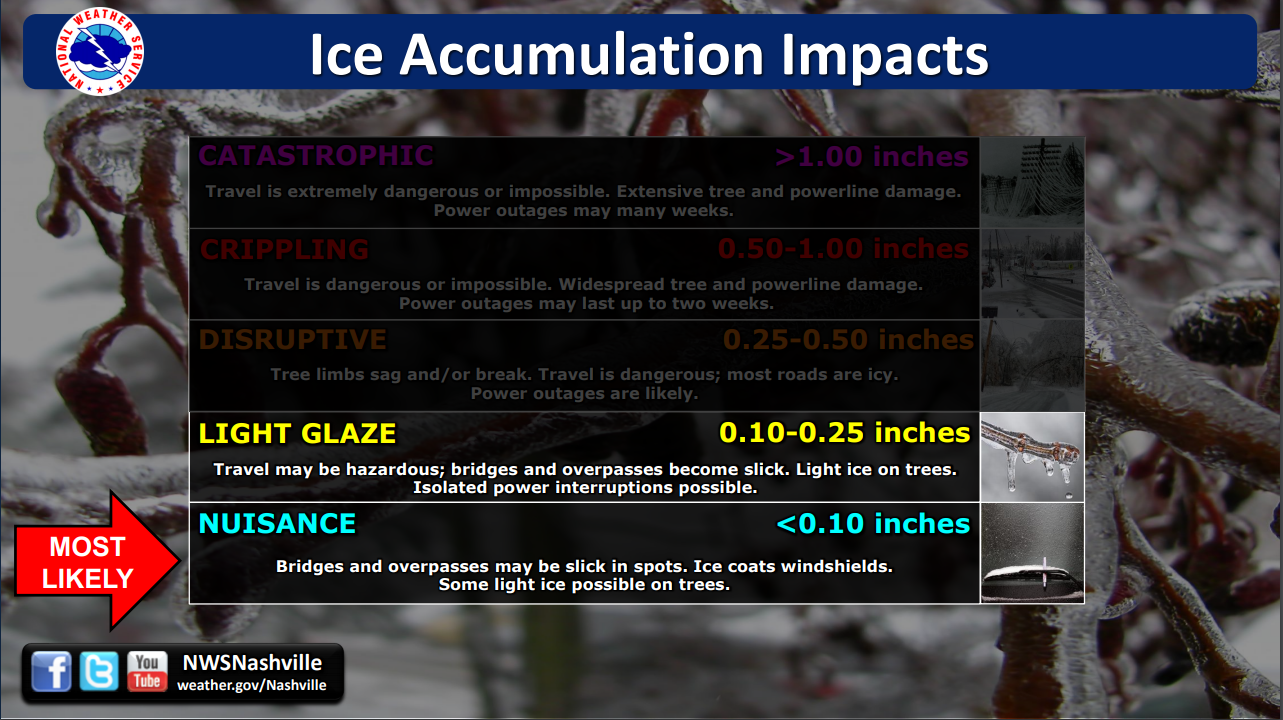 Forecast Confidence: Low. Gut Feeling: Rain…but Watching Closely!
The NAM model loves the idea of freezing rain starting around midnight lasting through the wee hours of Monday morning.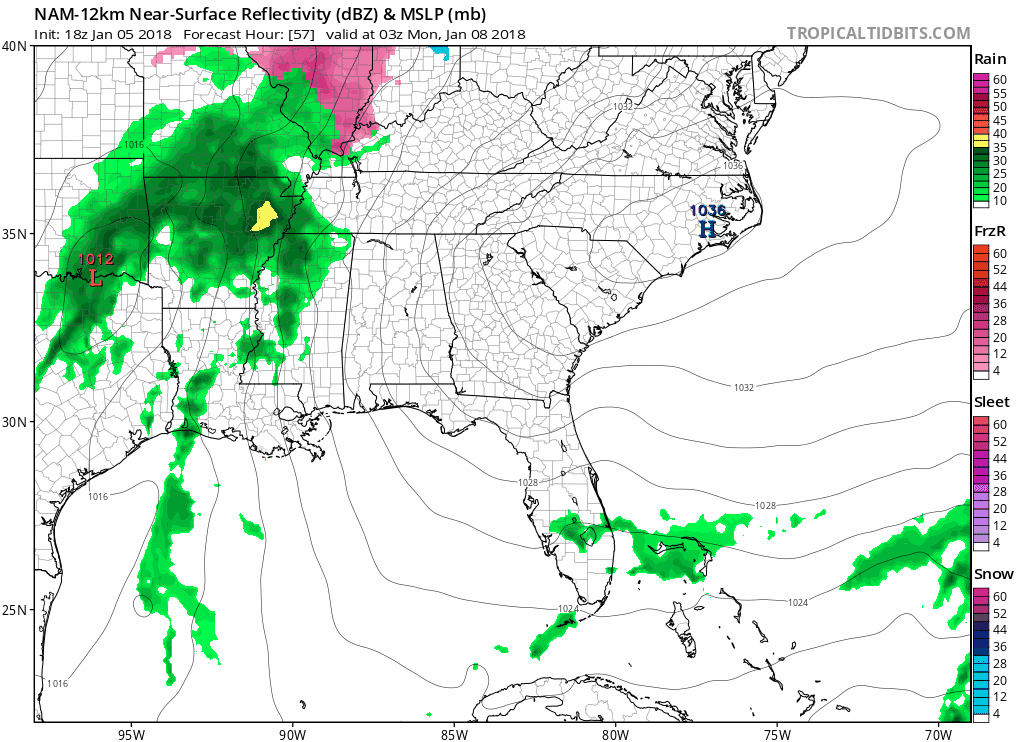 The GFS model disagrees. It thinks it'll be mostly rain, with temps aloft and at the surface already above freezing Sunday night, then perhaps, very briefly, courtesy of noone's favorite process of evaporative cooling, precip turns to sleet while temps on the ground are barely over freezing (34° at midnight)(see the sounding below for you weather nerds). Then, by rush hour, we would warm up again.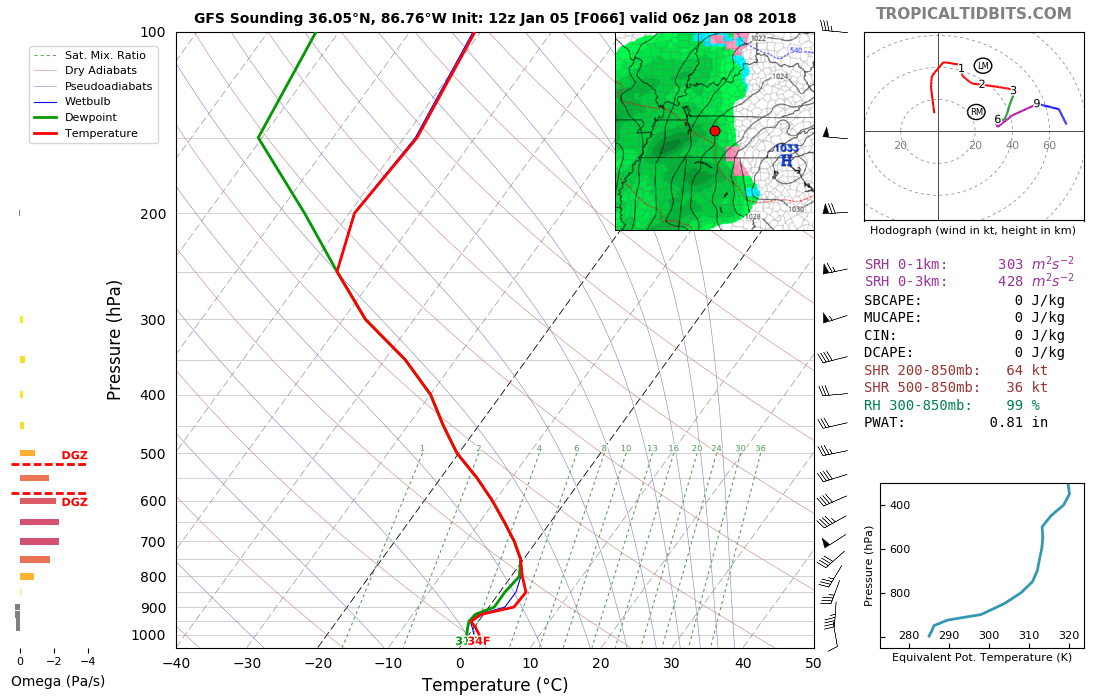 For what it's worth the Canadian model has us down for all rain.
And then there's my fave, the Euro model. It's got us in the mid to upper 30°s Sunday afternoon, 38° by midnight, holding steady around there through Monday morning. Its also thinks we'll be above freezing at 5,000 feet. So, yeah, according to that it will be just rain.
Taking all four data points together, one is solidly in the freezing rain camp (NAM), the other is mostly rain with a possibility of mixed precipitation (GFS), with the other two (Canadian, Euro) thinking this will only be a rain event for us. So, the best bet is rain.
This does not look like a major ice storm event. Mostly a potential nuisance hazard for travel.
Temps will continue to warm through the day Monday, so any impacts should be limited to Monday morning hours. Expect about a half-inch of rain total Sunday night through Monday.
Special Weather Statement from NWS-Nashville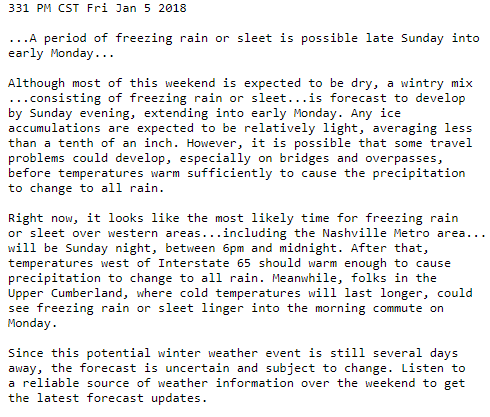 Stay tuned. This forecast will likely change several times over the weekend and especially Sunday. A few degrees here or there will make a big difference, and those few degrees are within the margin of error of all these models.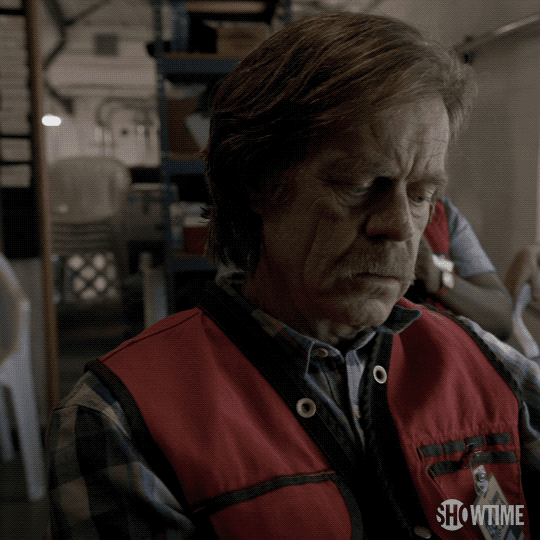 Next Week
Getting a bit warmer each day through Thursday. We could even see highs into the low-50°s.
---