---
It's Cold!
Frigid temps continue today and tomorrow. Temps will not reach to above freezing until Sunday. Stay bundled up over the next 48 hours folks.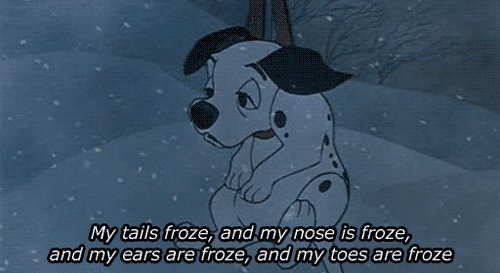 Somewhat Warmer, Rain/Sleet Chances Sunday Night
Sunday through the beginning of next week temps look to rebound into the low-40s. We will finally get out of the never-ending freezing weather for now.
Additionally for Sunday, we do have the possibility of showers beginning in the afternoon. These showers are expected to continue into Monday.
GFS Loop Sunday Afternoon Through Early Tuesday Morning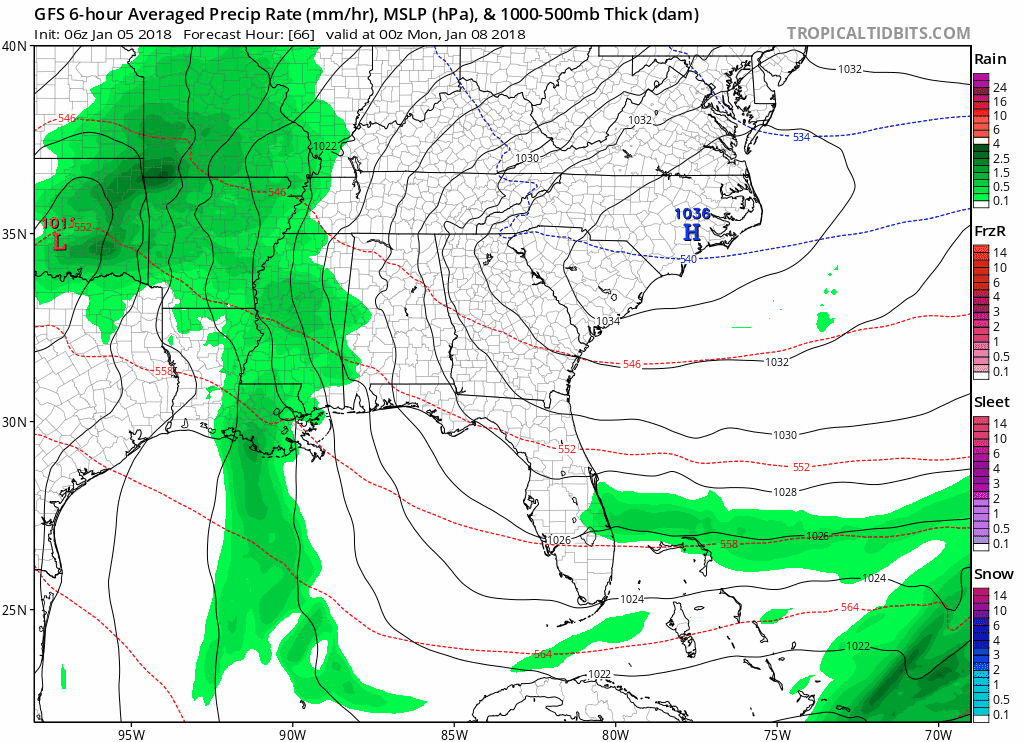 With these showers late Sunday afternoon and overnight Sunday, we will have to keep an eye on our temperatures and temperatures aloft. Models currently differ on this. If we stay warm enough, then we shouldn't have any wintry mix concerns. However, if temps do begin to drop more, then sleet and/or freezing rain could become an issue.
Looking a little farther out, even warmer temps look to arrive by the end of next week. We could even see highs into the low-50s.
---