Temps in Middle Tennessee overnight ranged from 4º in Dickson to 14º in Gallatin. In a few places a few flurries broke out, but nothing of consequence.
As I write this morning, officially at BNA it's 7º, and the wind chill is -7º. Minus seven. Many backyards in Nashville and Will Co are a few degrees colder.
We will get to 21º this afternoon thanks to sunshine, but the wind will keep feels like/wind chill temps in the single digits.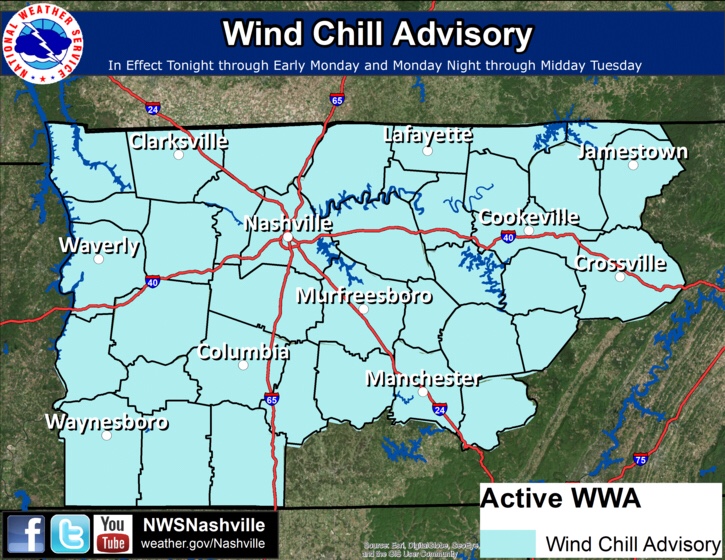 A Wind Chill Advisory remains in effect this morning, then another one goes into effect at midnight lasting through noon Tuesday.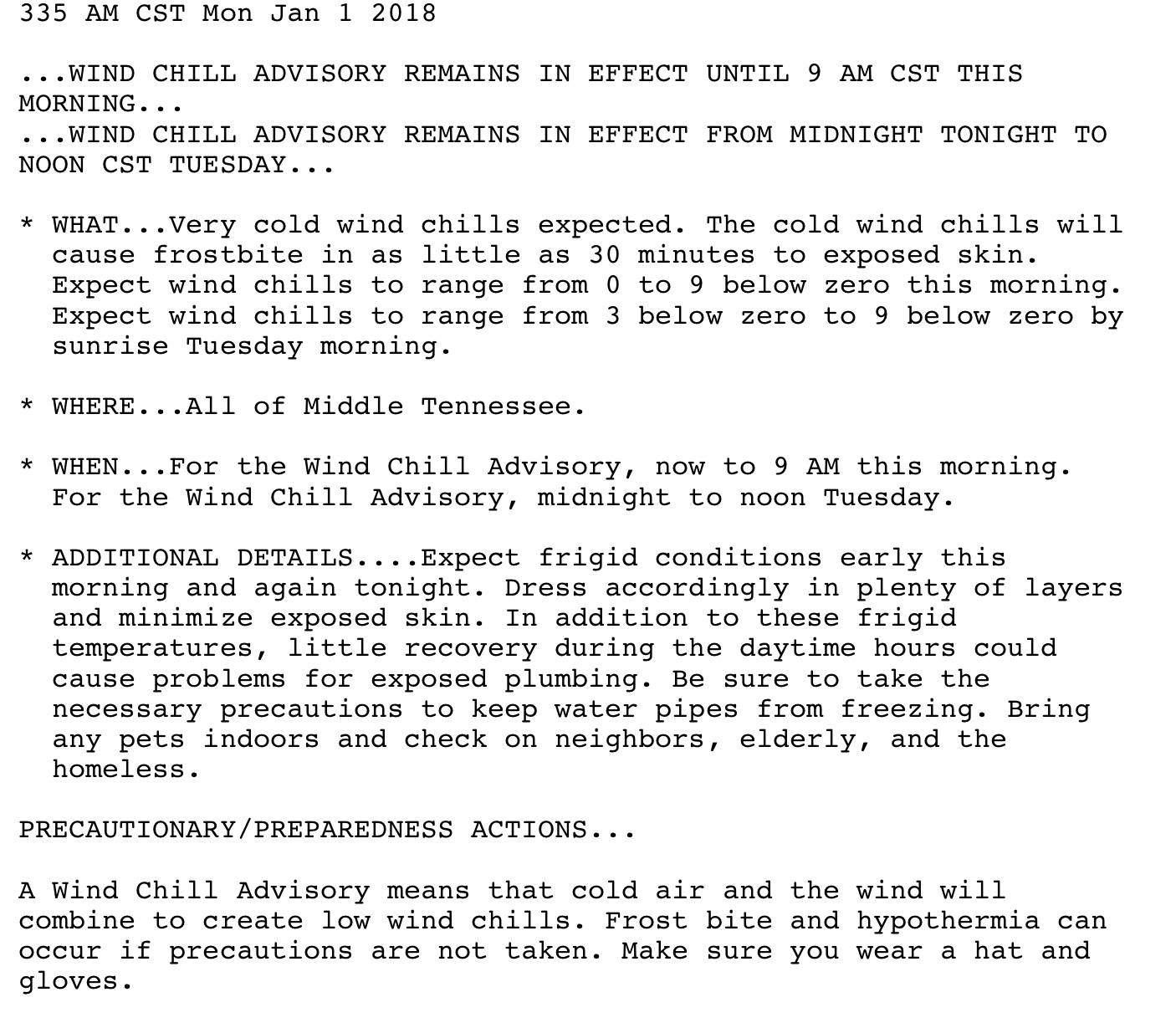 Freezing Streak
Since Saturday at 3 PM, we've been below freezing. Currently we think we'll break this consecutive-hour-below-freezing-streak Wednesday afternoon, when we briefly hit 33º, only to go back below freezing again Wednesday night, Thursday, and Friday courtesy of another shot of reinforcing arctic air.

Friday
All models keep us dry Friday thanks to very strong high pressure blocking precip development. Only one model, the Euro, thinks a thin band of snow will get caught up in a NW wind field in Missouri and perhaps slide down I-24. To account for this possibility, NWS-Nashville has a very low chance of a little snow Friday. It looks very unlikely. Even if the Euro is the only "right" model, it has the snow finally falling apart in Kentucky. Meh.
Next Weekend
We will warm above freezing. The GFS model predicts precipitation arriving Sunday, but the Euro thinks it'll be here Monday.
If the GFS is right and it gets here Sunday, it may be snow at first, then change to rain. If the Euro is right, expect only rain. Data is inclusive right now, but the best guess is rain by the end of the weekend or next Monday. Expect 40ºs next week.
---