---
Arctic Cold Front Today, Even Colder Temps Ahead
As it turns out, we can go pretty low. Believe it or not, today's official forecast high of 36ºF will be the highest temperature of the entire forecast period. Yikes!
European Model – 850mb Temperature Pattern Through Next Sunday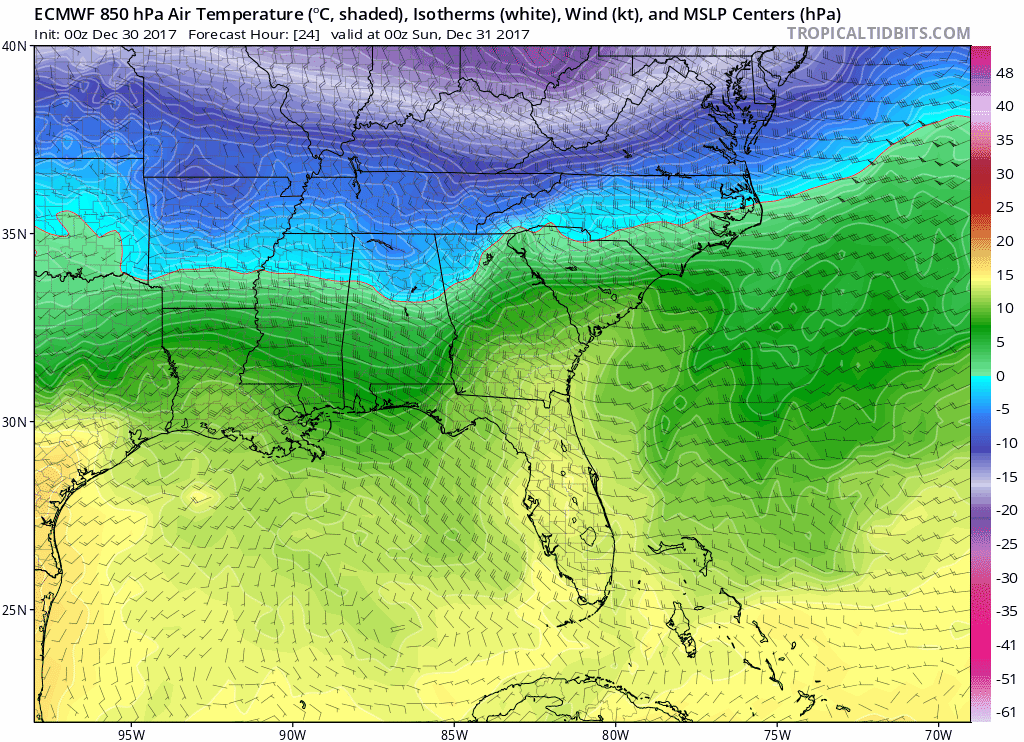 Based on the latest long-term runs of the GFS, European, and their ensembles, there is a hint of hope that by next Saturday and Sunday, temperatures could rebound closer to the 32ºF mark.
Titans Game and New Year's Eve Forecast
Titans Kickoff at 3:25PM will be plain cold, starting out in the low 20s and slowly dropping into the teens by the game's conclusion. On top of that, a north wind will be in play at 10 mph, gusting to 15 mph at times. Any northern NFL team's fans will tell you…bundle up!! Hand warmers, gloves, and hot jalapeño nacho cheese are the best ways to keep warm in such frigid conditions.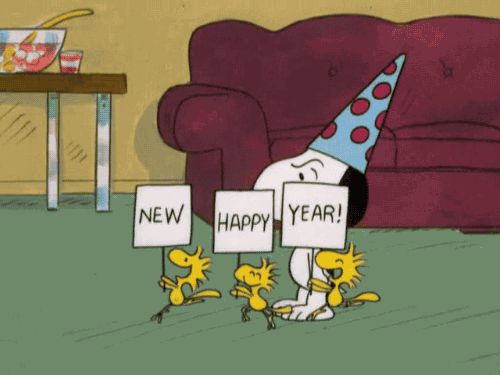 Then when the game is over, you may be heading downtown for the NYE 2018 festivities. An official temperature of 16ºF at midnight is anticipated. Brr. A newly issued Wind Chill Advisory outlines it best: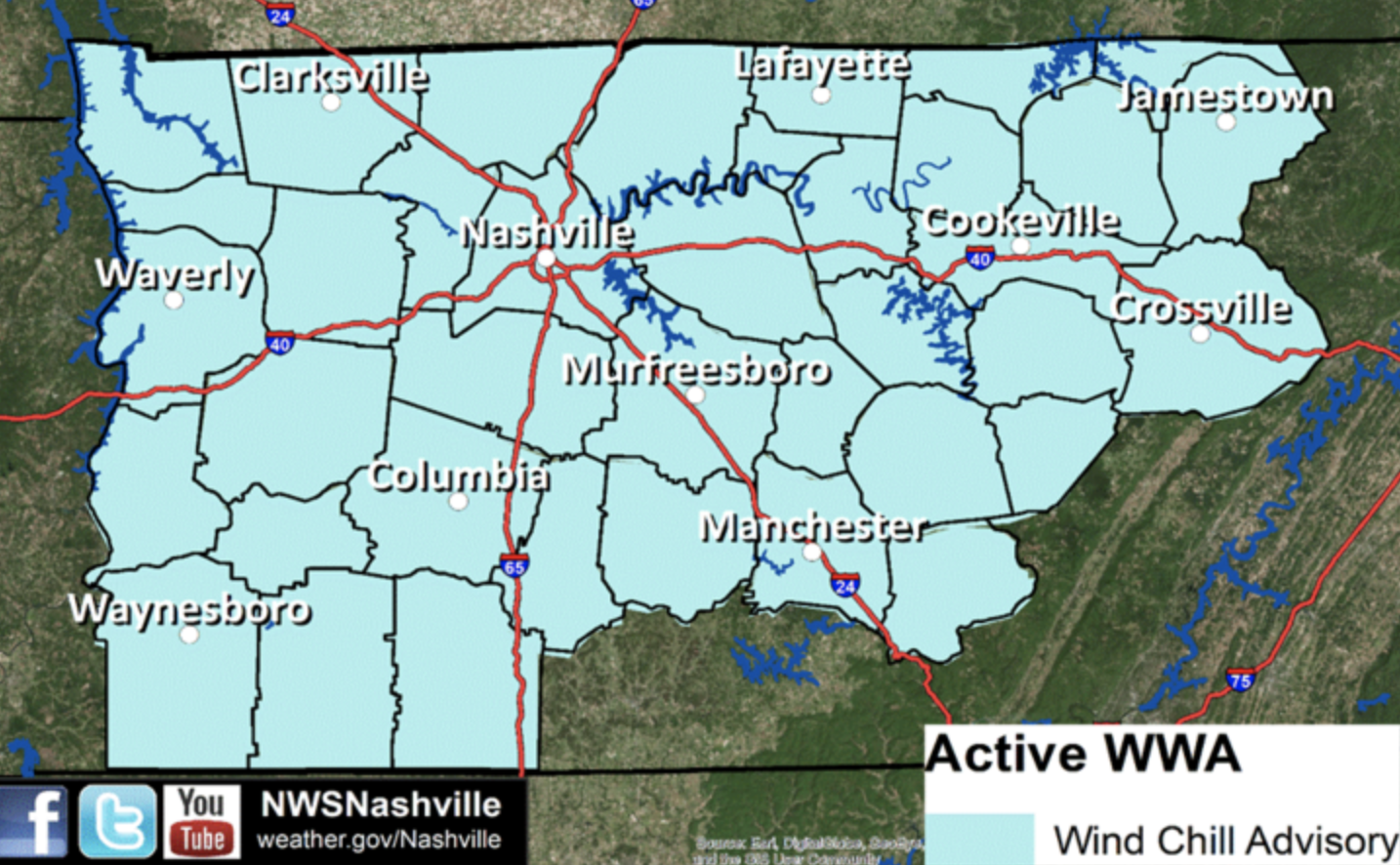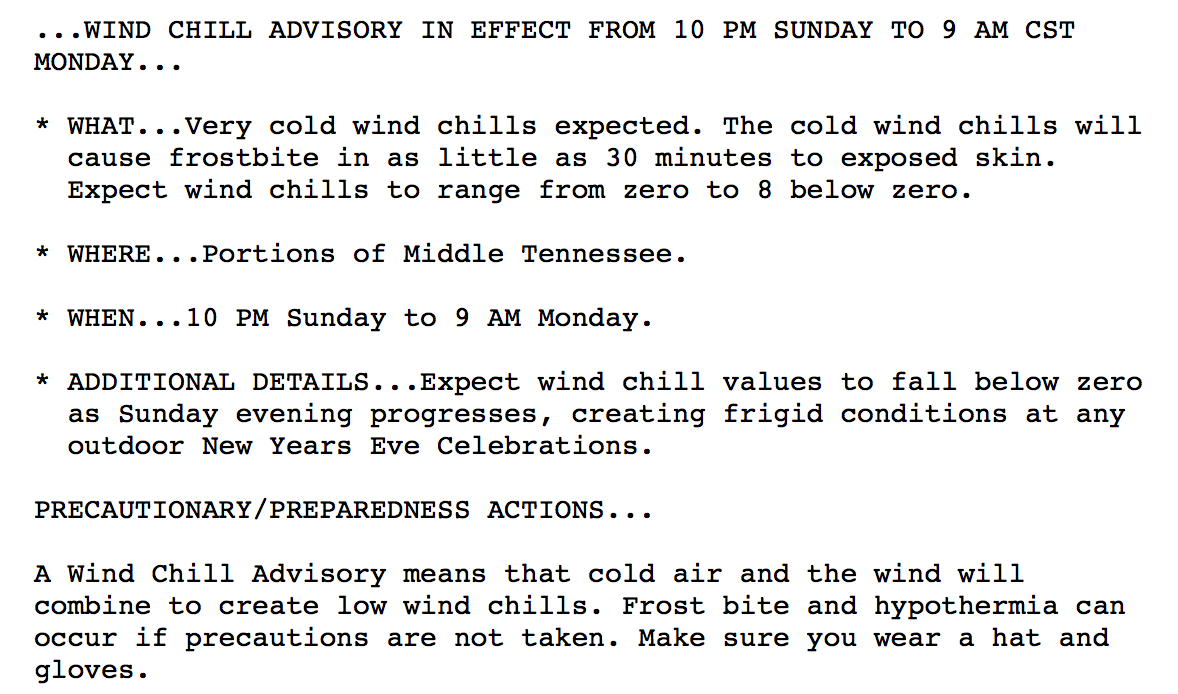 Continued, Deep Cold – Avoid Prolonged Bare Skin Exposure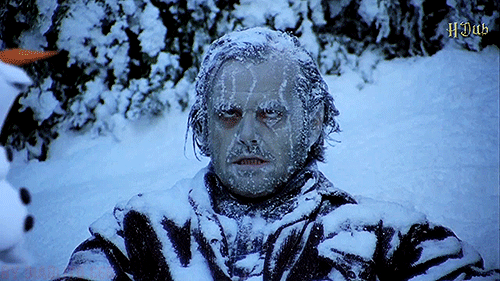 Any kiddos returning to the bus stop this week? Three words: layers, layers layers. Tuesday morning will likely be the coldest of all days this week, with a near 0ºF wind chill factored in. Wind Chill Advisories may need to be issued for this time frame, but we will wait to see if those are required. Prolonged time spent in this type of cold can lead to dangerous effects, such as hypothermia. Stay warm!
---