---
"Coldest Morning In Nearly A Year" – NWS Nashville
Most thermometers were reading in the teens this morning, but thanks to dry air, we will warm up into the middle 30s this afternoon. A few passing clouds are expected throughout the day, with a steady increase in cloud cover by Friday afternoon and evening. Saturday, temps will begin their nose dive in the mid-30°s, too cold for paintball or any other reasonable outdoor activity, then Saturday night we'll plunge below freezing and stay there for the next four days.
NAM12 6-Hour Precipitation Model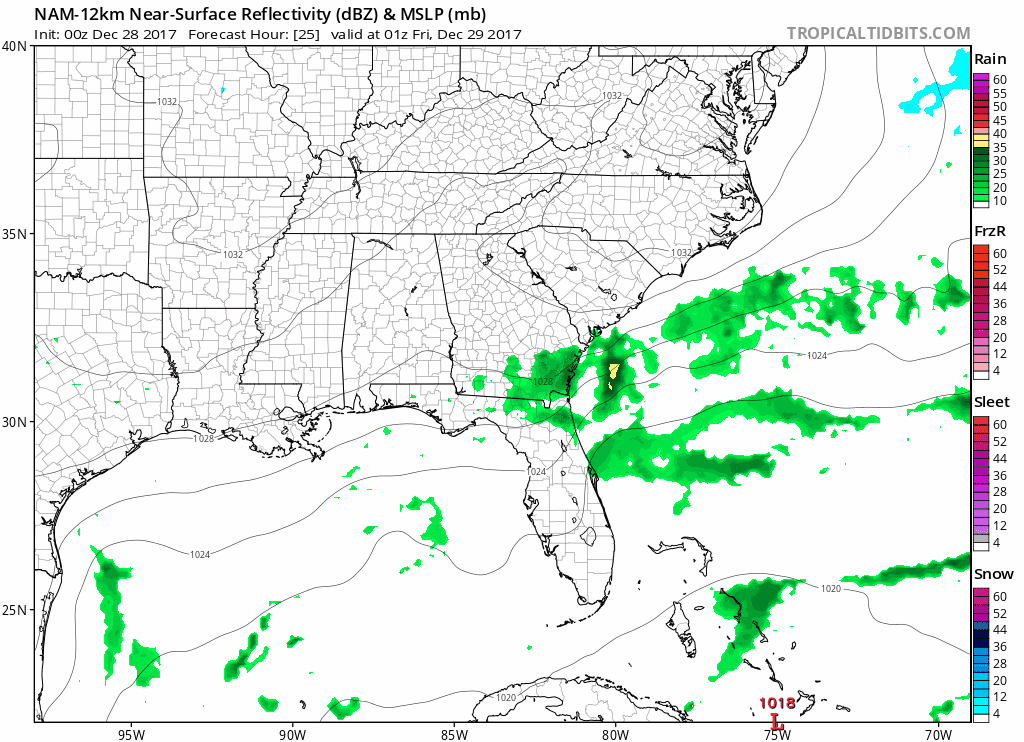 Plans on New Year's Eve?
Shown above, the NAM12 model, is the most aggressive model in terms of precipitation chances on New Year's Eve. Flurries are possible Sunday based on this solution; however, most global models (GFS, EURO, Canadian) keep precipitation west and south of the area. Will wait on further model guidance to trend drier for the forecast on the eve of 2018.
Extended Period – Monday Through Late Next Week
The European guidance has been good on suggesting more cold for the upcoming week, and in addition, an East Coast weather maker for Wednesday and Thursday. GFS models are also trending towards the EURO solution, and if this pattern lines up better, we could have a chance at snow flurries Wednesday and Thursday. This is way, way out in genie-land…with a few more days of model runs, there's hope to get a better handle on anything happening/not happening next week.
One thing is for sure…it is going to stay cold. ESPECIALLY next Thursday.
CPC 6-10 Day Temperature Outlook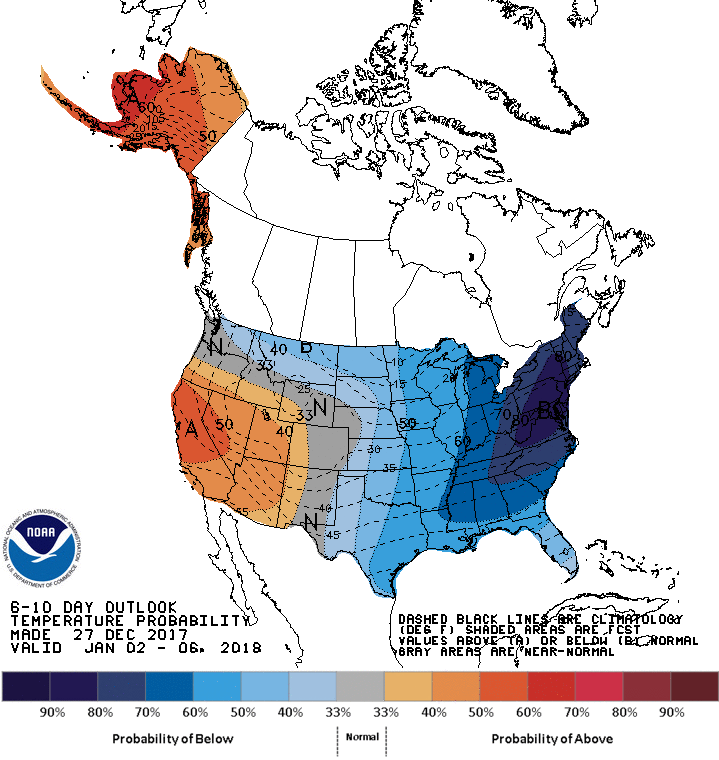 ---