To all of you reading this run-on sentence, wherever you are, whatever you're doing, whether delighted or content or hurting or tired or trying to figure out how something you unwrapped works or new to the area or just merely cruising by to read about the weatherweek ahead, thanks for following, thanks for reading, thanks for being part of this weather community and for landing on this website. Thanks for giving us your time, your trust, your confidence, for telling others about us, and for your financial support. We really appreciate it.
–Will, Andrew, and I, along with our devoted, intelligent, and brilliant interns Caroline & Brendan, and the other big part of the team, our IT guy Luke, who is awesome, you should hire him.
Light Snow Coming By Tonight, But The Dry Air Monster Should Eat It
An area of light snow is expected to race into Middle Tennessee late tonight into the hours of Tuesday morning.
The latest run of HRRR model thinks the snow will go south of us: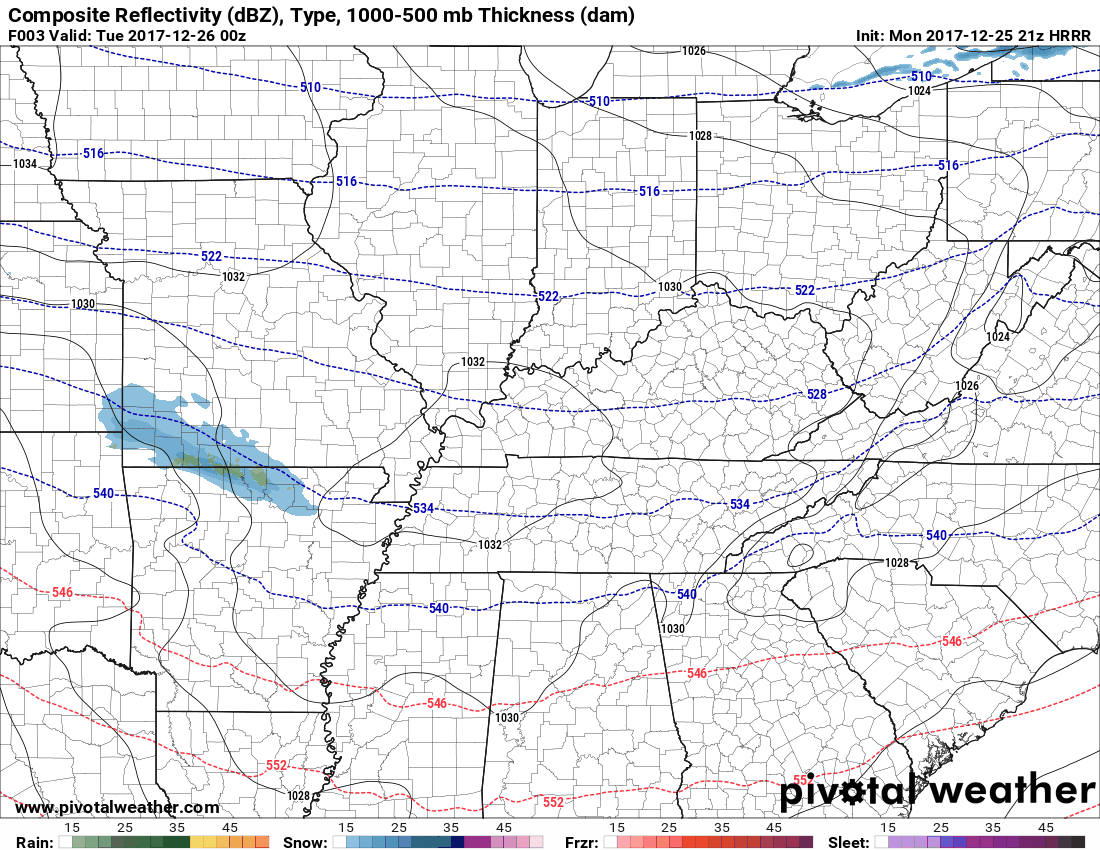 Even if the snow wasn't missing us south and it came overhead, it'd be unlikely to reach the ground. The Dry Air Monster should eat the snow before it reaches the ground.
The NAM3 model predicts more snow than the HRRR. It also thinks it'll come overhead, but it too predicts a large amount of dry air aloft to gobble it all up.
So, maybe a few flurries.
COLD

Snow Taken Out of the Forecast Thursday/Friday (for now)
Last night's run of the GFS model had a rain/snow mix coming thru Thursday. Since then, the model has run three times, and all three times the precip is way south of us.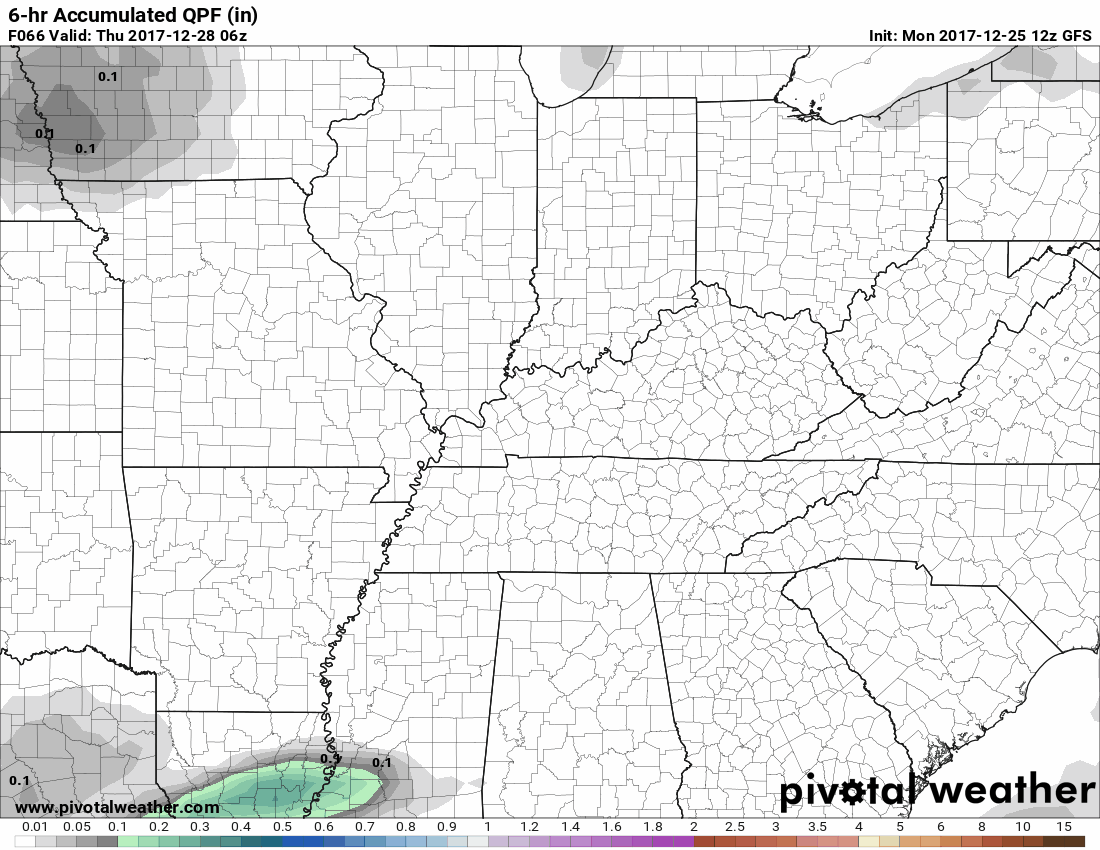 The Euro has consistently kept this system safely to our south.
The Weekend
Models vary wildly from run to run. First there's no real precip, then there's ice, then there's snow New Year's, but as a whole the models are pretty "meh" on snow chances this weekend.
Rain/Snow chances next week are totally in doubt, but looks like the New Year is gonna be cold. Currently thinking 29° for a high, 13° the low. Some models have single digits for low temps one week from today. pic.twitter.com/DT7ql7it1r

— NashSevereWx (@NashSevereWx) December 25, 2017
There's still time for this to change, but the Sled Index remains set at: garage.
Save the snow for school, kids.
---