To all of you reading this run-on sentence, wherever you are, whatever you're doing, whether delighted or content or hurting or tired or trying to figure out how something you unwrapped works or new to the area or just merely cruising by to read about the weatherweek ahead, thanks for following, thanks for reading, thanks for being part of this weather community and for landing on this website. Thanks for giving us your time, your trust, your confidence, for telling others about us, and for your financial support. We really appreciate it.
–Will, Andrew, and I, along with our devoted, intelligent, and brilliant interns Caroline & Brendan, and the other big part of the team, our IT guy Luke, who is awesome, you should hire him.
It's Cold!
We may not make it above freezing today.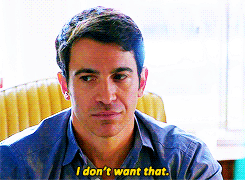 Dry Air Monster Eating Some Snow Late Tonight
After midnight, a light flurry/snow mix may drive by. Latest HRRR model thinks so. Note this could be a few miles off and miss us completely: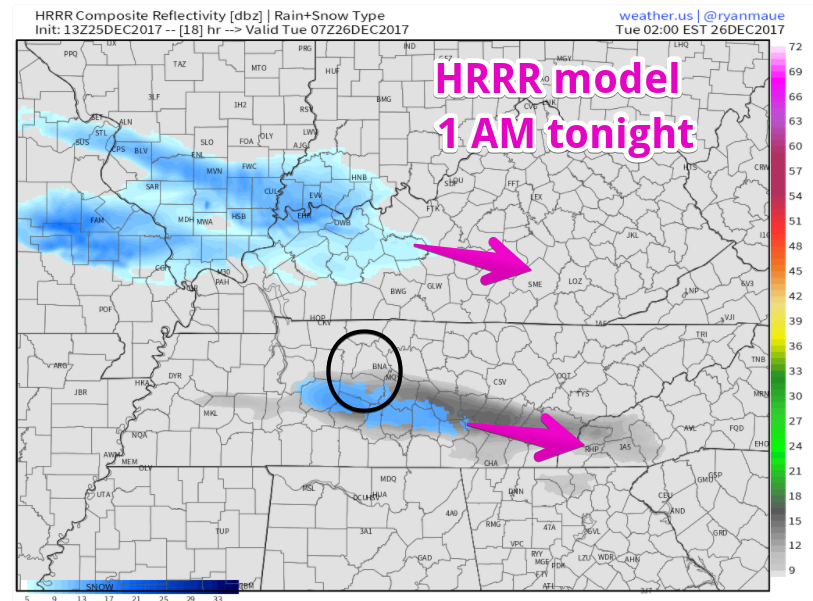 NAM3 model has more precip. Some of it rain, some of it snow/flurries . . .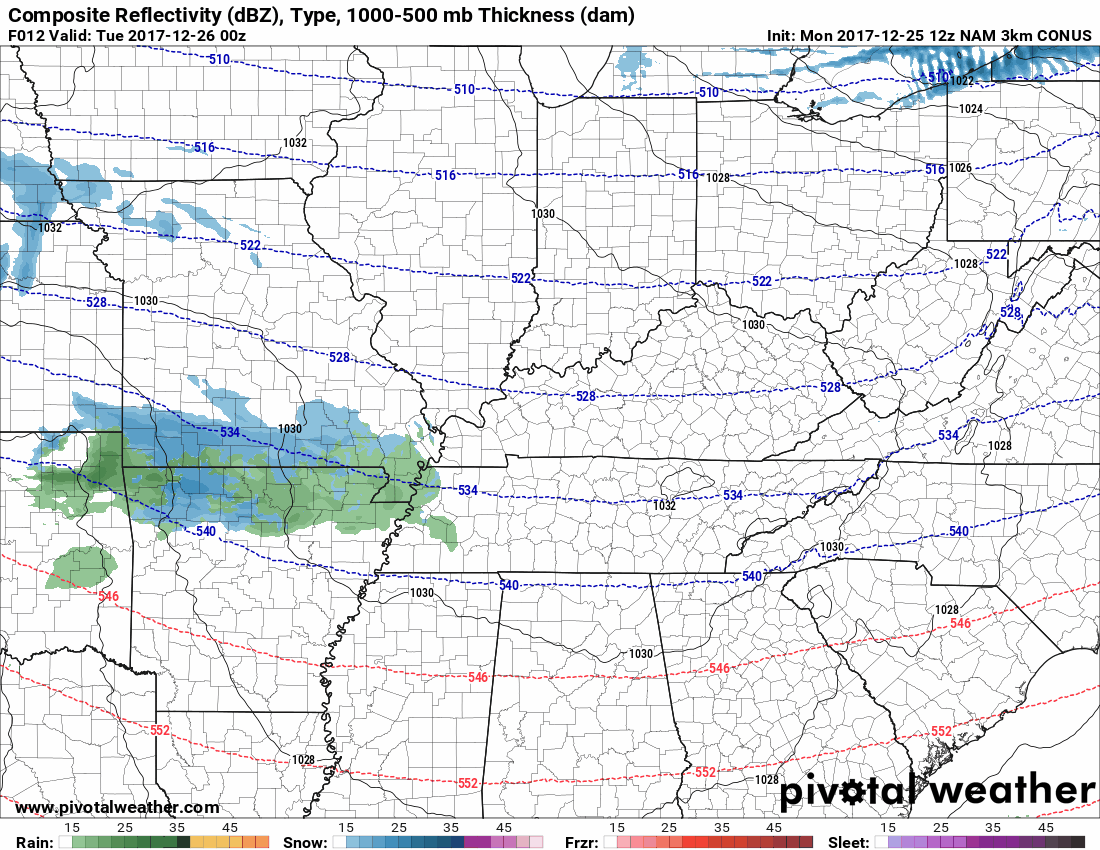 . . . however, this model also predicts very dry air the lowest levels: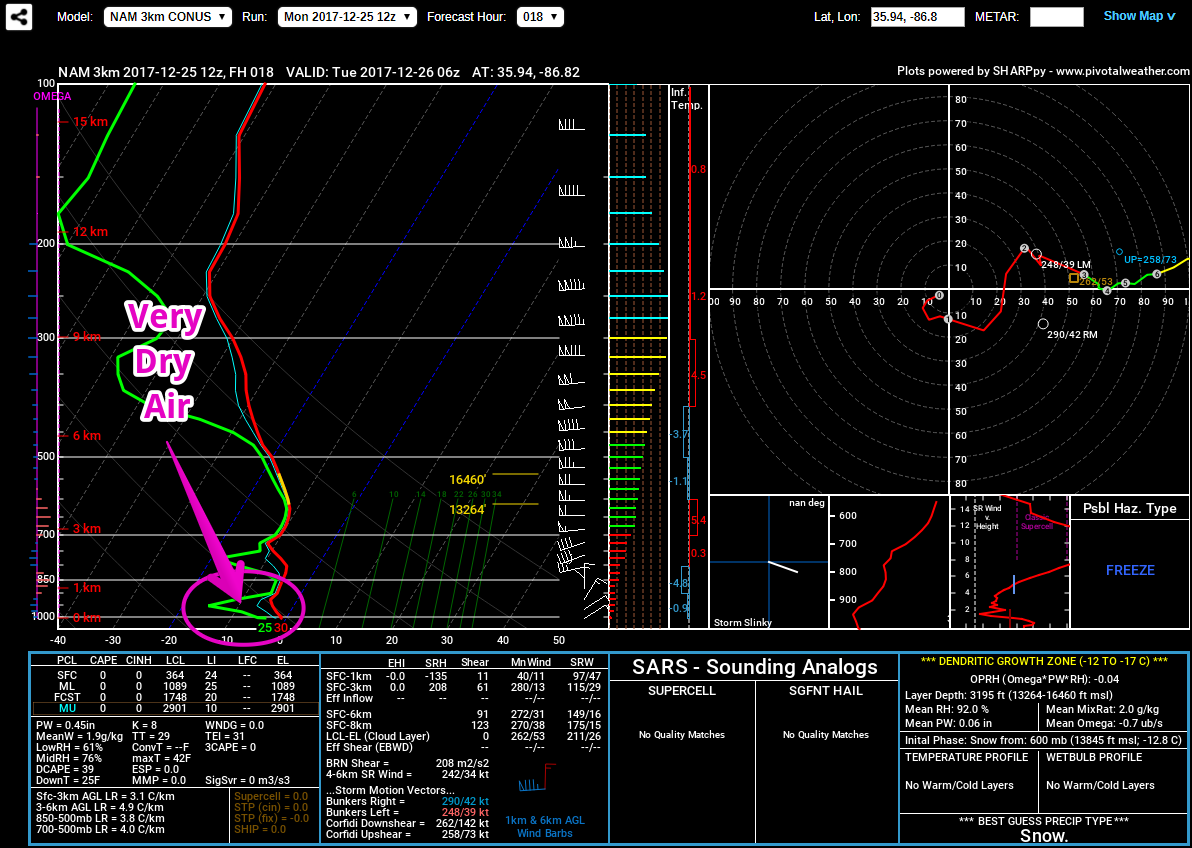 The HRRR model also predicts very dry air aloft: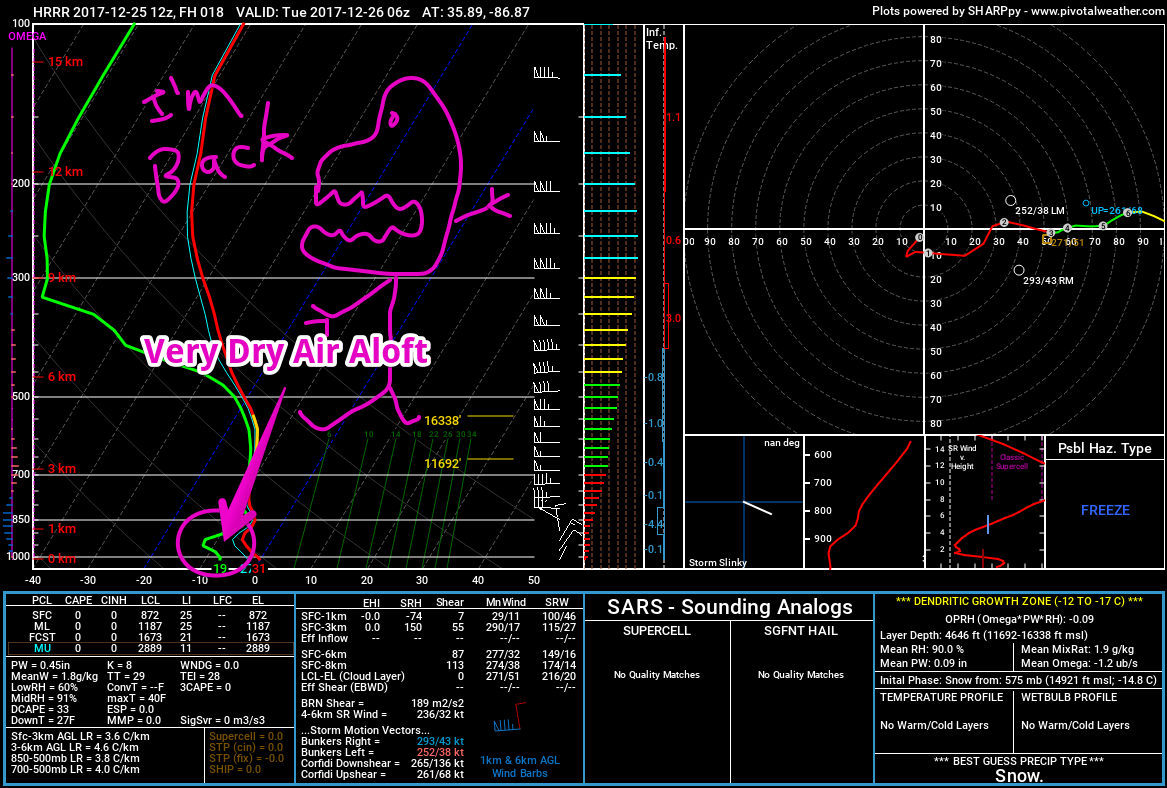 Thus the Dry Air Monster should eat that snow, leaving us with very little, if anything. No accumulation and no impacts expected.
BRRRRRRRR

Things Were Interesting for Thursday, But Now Not So Much
Last night's run of the GFS model had a rain/snow mix coming thru Thursday. That changed with the early morning run of the same model, which delayed the precip here until Friday. And now the current run (the 12z for fellow weather nerds) has nothing for us Thursday or Friday.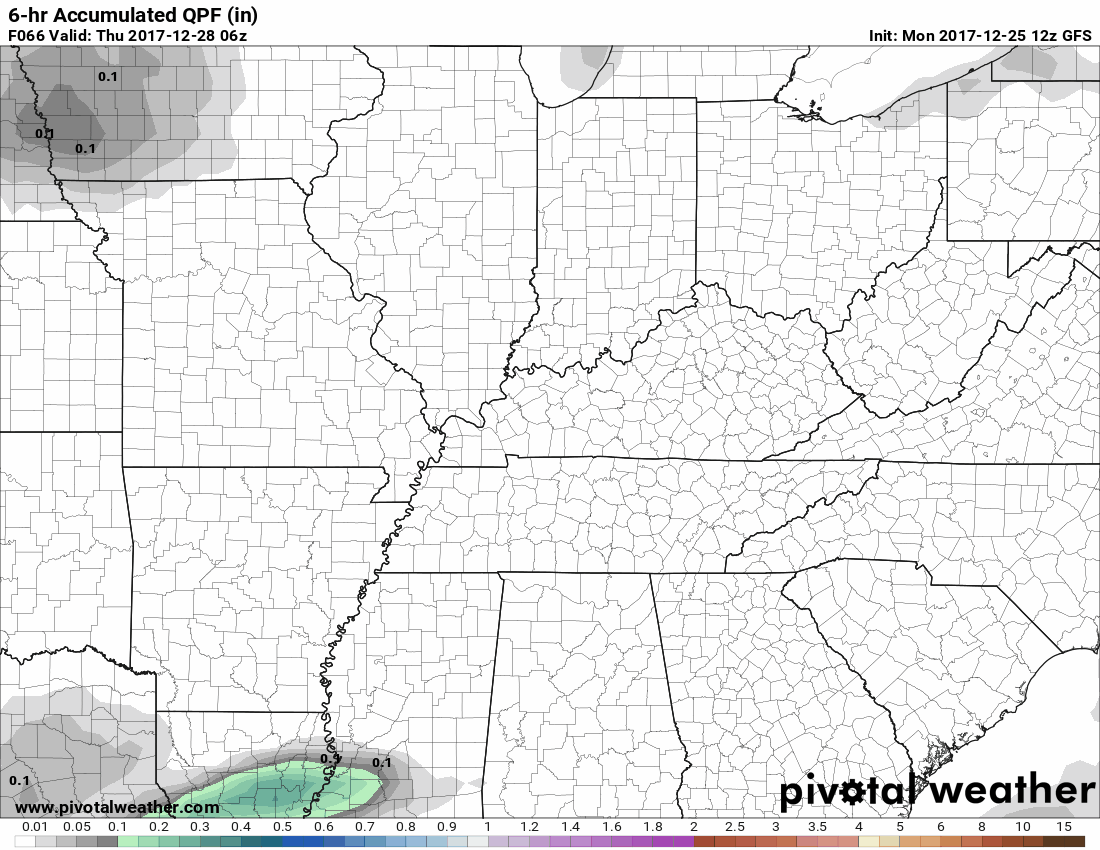 The GFS finally agrees with the Euro, which has consistently kept this system south of us.
Therefore a snow/rain/mix is increasingly unlikely Thursday and Friday.
Next Weekend
The GFS shows a few weak shortwaves passing through Saturday and Sunday, both capable of producing small amounts of snow with highs only 33°. Yet both the Euro and GFS depict weak systems incapable of much precip. Any snowflakes produced would have to battle very dry air aloft, so snow actually making it to the ground appears unlikely.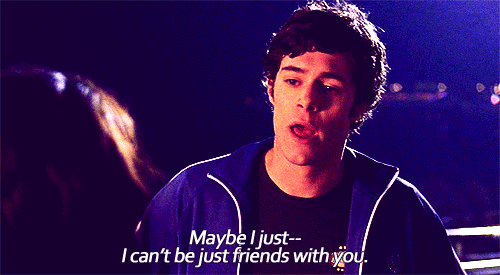 There's still time for this to change, but the Sled Index remains set at: garage.
Save the snow for school, kids.
---