---
Showers Exiting, Patchy Fog Overnight, Gradual Clearing Tomorrow
The last bit of showers continues to move eastward, leaving us with cloudy skies through the overnight hours. Don't be surprised if some fog develops overnight. Fog should mix out during the early morning hours.
Other than that tomorrow looks to be a semi-nice day compared to the dreariness we've had recently. Expect clouds to hang around for much of the day, but we may see some sunshine by the late afternoon.
More Showers Friday/Saturday, Flooding is a Concern
As we move into the end of the work week and beginning of the long holiday weekend, we need to keep an eye on heavy showers that will move through much of Middle Tennessee.
Models continue to portray a decent amount of rainfall moving over already saturated grounds from today. Timing of these showers look to be between Friday Morning and Saturday evening, with the heaviest showers moving through Friday afternoon into Saturday.
GFS Loop Friday Morning Through Saturday Evening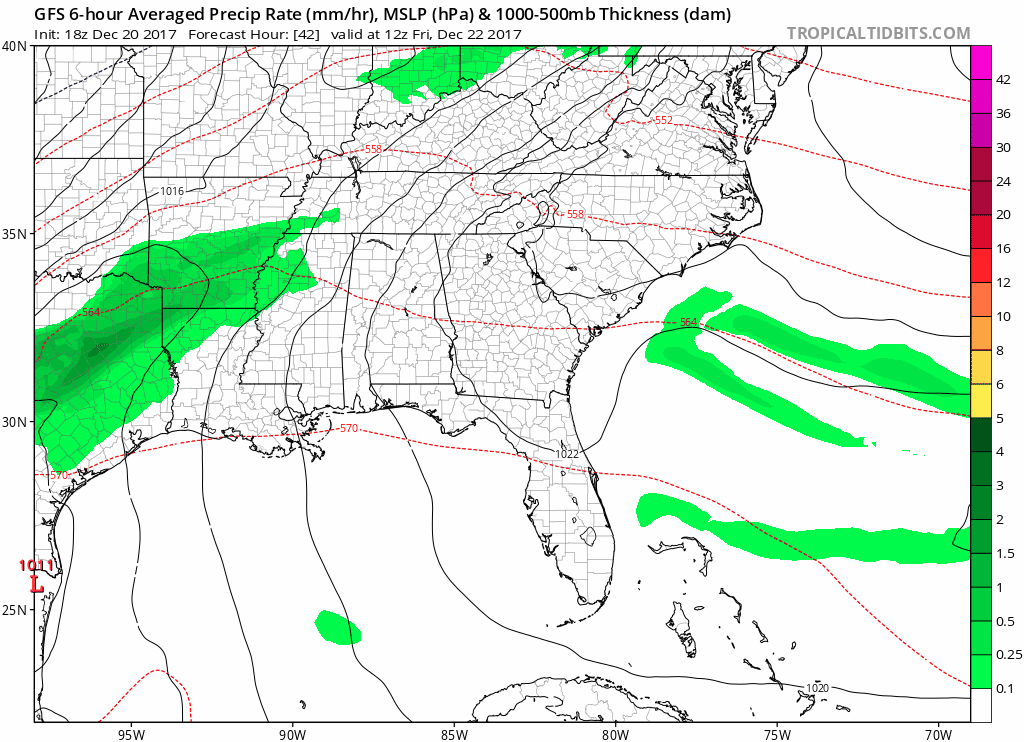 In terms of flooding potential, here is a portion of the hydro discussion featured in the afternoon discussion from our local NWS:
"24-hr rainfall totals up through this morning,were mainly between 1.0 and 1.5 inches in areas south of Interstate 40, with amounts less than an inch over the north. It still looks like a significant heavy rain event is shaping up for late this week, mainly between 12z Friday and 00z Sunday. These rains will fall on soils that are already quite wet, and could produce flood problems as we head through late week. WPC has now placed a large part of our forecast area into a moderate chance for excessive rain in its latest Day 3 Outlook."
Here is the graphic of the Weather Prediction Center's moderate risk covering our area for Friday.
Weather Prediciton Center has upgraded our "risk of rainfall exceeding flash flood guidance" to 20% to 50% for Friday, Friday Night, and overnight into Saturday. pic.twitter.com/dXeP2Ninsy

— NashSevereWx (@NashSevereWx) December 20, 2017
So how much rain will we see? There is some uncertainty with where the heaviest bands of rain will move over, but here is what our local NWS has to say about it:
"… right now it looks like the band of heaviest rains will reach from west-central Middle Tennessee, around Linden and Waverly, up toward Nashville and Ashland City, Springfield, Portland and Lafayette. Rain totals between 3 and 6 inches are expected to be common in that area. Other areas are expected to received between 2 and 3 inches of rain. It`s still a little uncertain as to where the band of heaviest rains will set up, and the forecast position could change some as we get closer to the event."
Right now, we look to be in the area that could receive some of the most rainfall.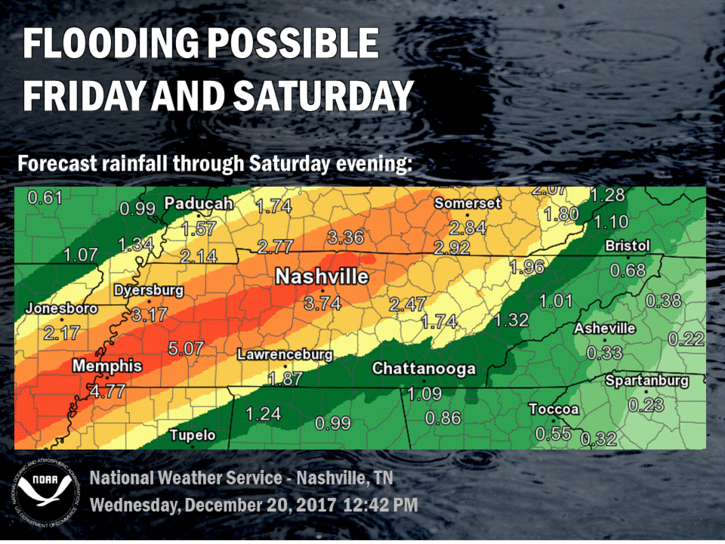 To answer your question of could this change? Maybe.
Models predicting an area of particularly very heavy rain Friday/Saturday. Currently the Euro has it coming for us. This area could move, so where-ever it actually goes (stay tuned!), flash flooding concerns will go with it. pic.twitter.com/sYgn0q7yUX

— NashSevereWx (@NashSevereWx) December 20, 2017
So it's a holiday weekend. A lot of people will be traveling. Stay weather aware throughout this. Our local NWS once again said it best:
"These heavy rains will impact holiday travelers as we head through Friday and Saturday, and everyone is advised to stay tuned to a reliable source of weather information and listen for any watches or warnings that might be issued. Some of the heaviest rains are expected Friday night, and you should remember that nighttime flooding is especially dangerous since it is more difficult to gauge the degree of flooding on roadways in the dark of night."
We will be keeping an eye on things over the next few days. As always, our Twitter (@NashSevereWx) will have the latest information. We will continue to keep you updated as this event unfolds.
Cooler Temps Sunday Through the Beginning of Next Week
On the backside of these showers, there is a very, very small chance of some wintry precip. on Sunday. I'm not sold on this and wouldn't get any hopes up, but just note the chance is there.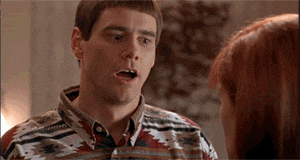 The bigger story will be how winter-like Sunday, Monday, and Tuesday will be. Highs will top off in the upper-30s to low-40s without overnight temps falling into the 20s.
It will definitely feel more like Christmas this year than it did last year with these temps.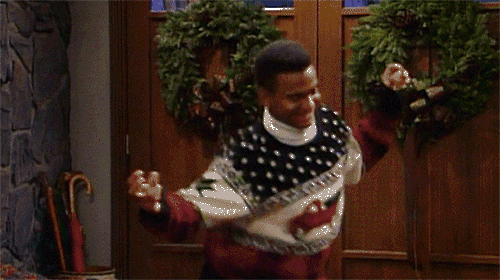 ---