---
Beautiful and Warmer Today, Rain Sunday
Side note: GOES 16 is back as GOES EAST!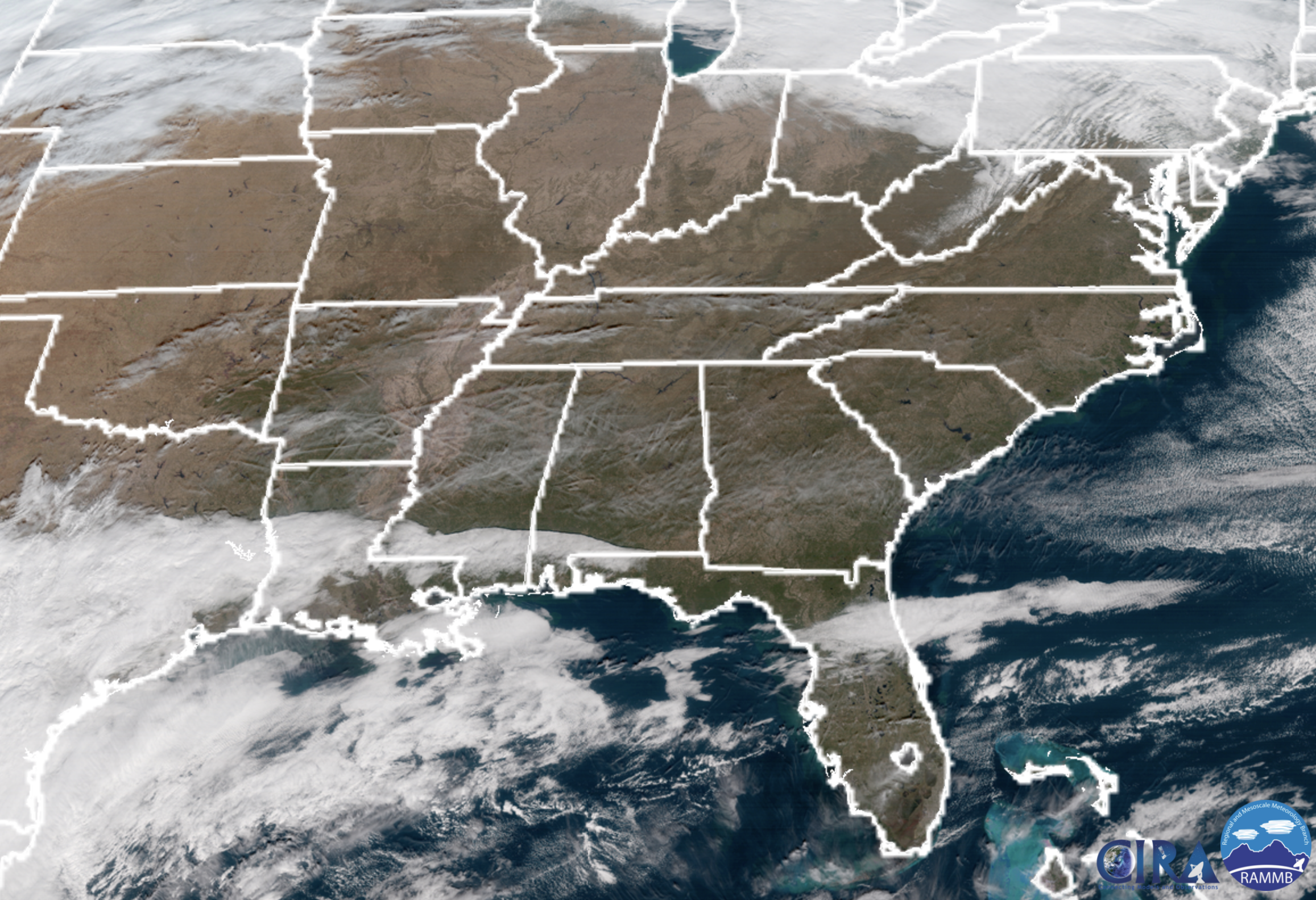 Preliminary satellite this morning shows a few passing clouds over Tennessee, but nothing to keep the sun from shining. Temperatures this afternoon will soar into the 50s, a nice warmup for mid December.
By the evening, those clouds seen south of us this morning will begin to stream northeast into our area, ahead of the next rain chances Sunday.
GFS Model Sunday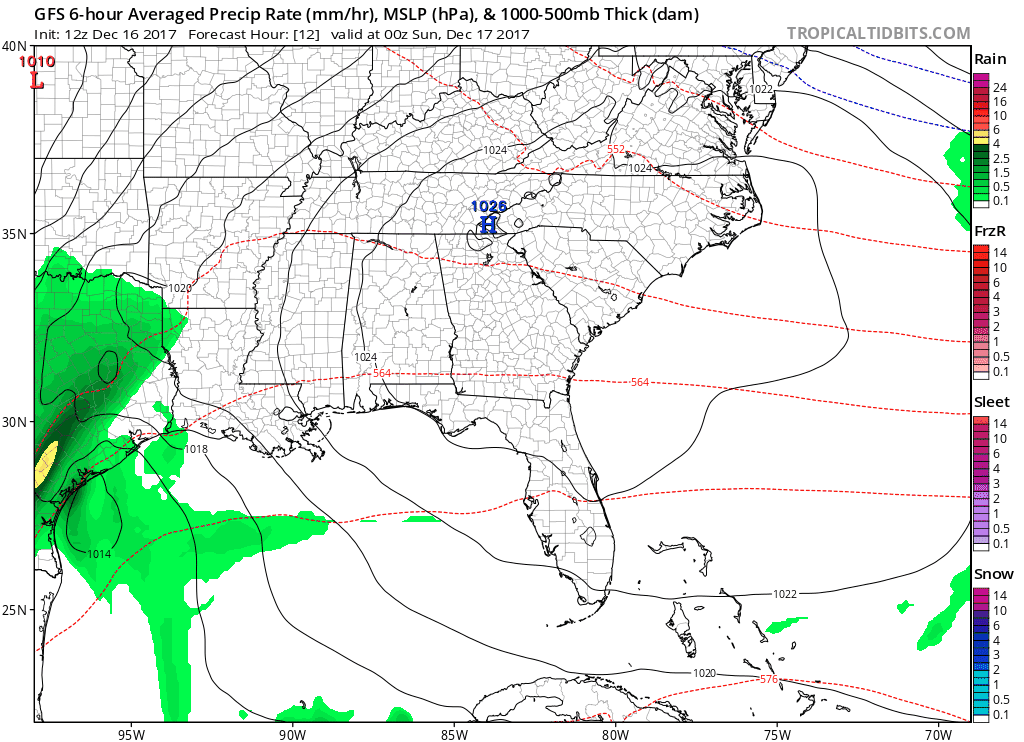 Showers are expected from mid-morning through mid-afternoon tomorrow, thanks to some energy currently sparking up over the Gulf Coast states.
WPC Rainfall Forecast – Sunday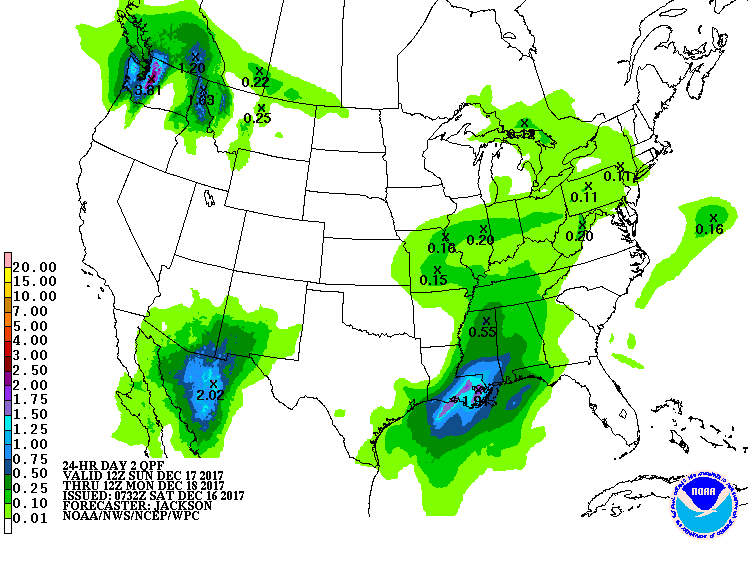 Most places will see between 0.10-0.25″, with locally higher amounts possible.
A Couple Cold Fronts Walk Into Middle Tennessee…
GFS Loop This Week, Through Saturday AM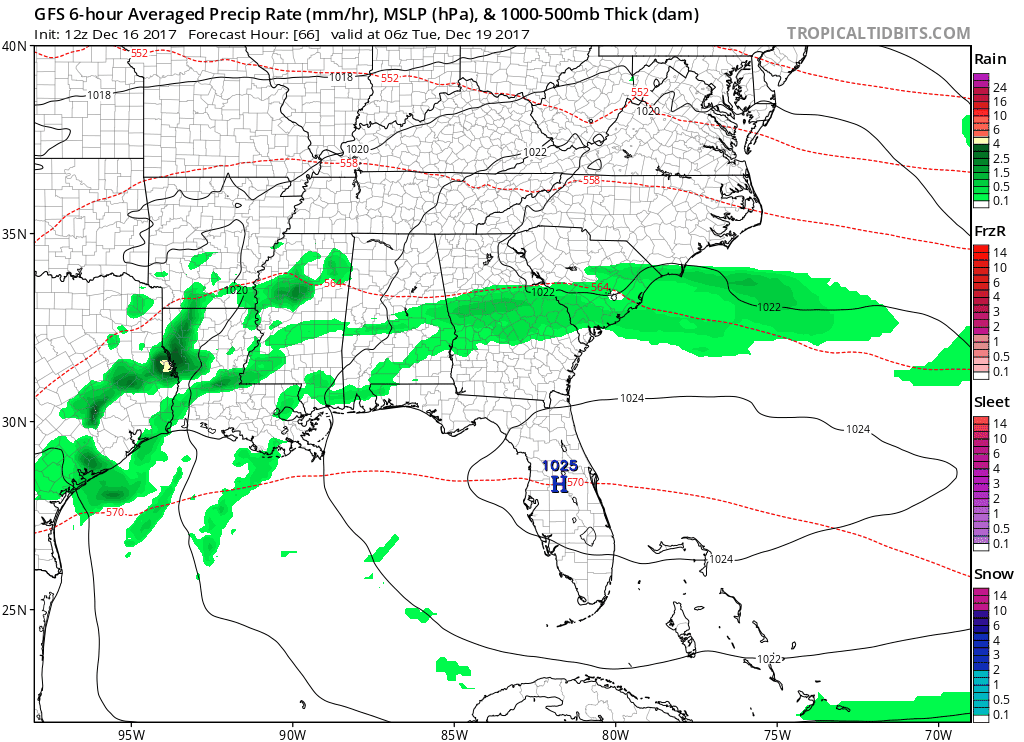 A rather weak cold front arrives Tuesday into Wednesday, bringing the chance for showers. We'll be in between systems from Wednesday evening through early Friday before a much stronger cold front is anticipated to arrive. Showers will be associated with that system as well, plus we are keeping an eye on any wintry shenanigans that may arise for your holiday travel next weekend.
The EURO and GFS are both in agreement with this stronger system next weekend, so stay tuned for more updates to come.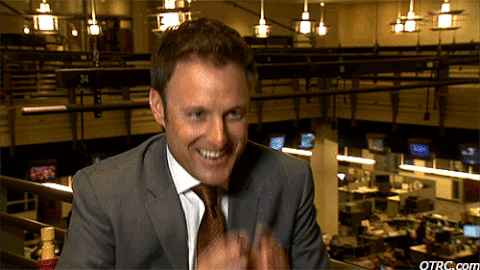 ---