---
Rapid Warm Up Today, Some Gusty Winds Too
A very bitterly cold morning with the majority of us seeing temps all the way into the mid to low 20s. Luckily, these temps will continue to climb through the day into the mid-50s for our high. Plenty of sunshine will be around to help warm our temps quickly.
If you thought yesterday was windy, well, you're in for an even windier day today. Our area falls just below Wind Advisory criteria, but winds will still be in the 5 to 15 mph range with gusts as high as 25 mph throughout the day.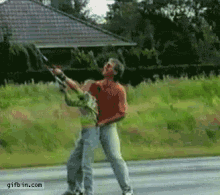 Thursday and Friday Remain Cool
Tomorrow and Friday look to continue the basic weather pattern we have been in. Highs will be in the mid-40s both days with partly to mostly sunny skies.
Temps Rising into the Weekend, Showers on Sunday
After our brief cool down to end the work week, temps will begin to climb as we head into the weekend. Saturday looks like the nicer of the two days with highs in the low to mid 50s and clear skies through the evening.
Starting after midnight that night, we will begin to see some rain showers heading our way.
GFS Loop Early Sunday Through Mid-Day Monday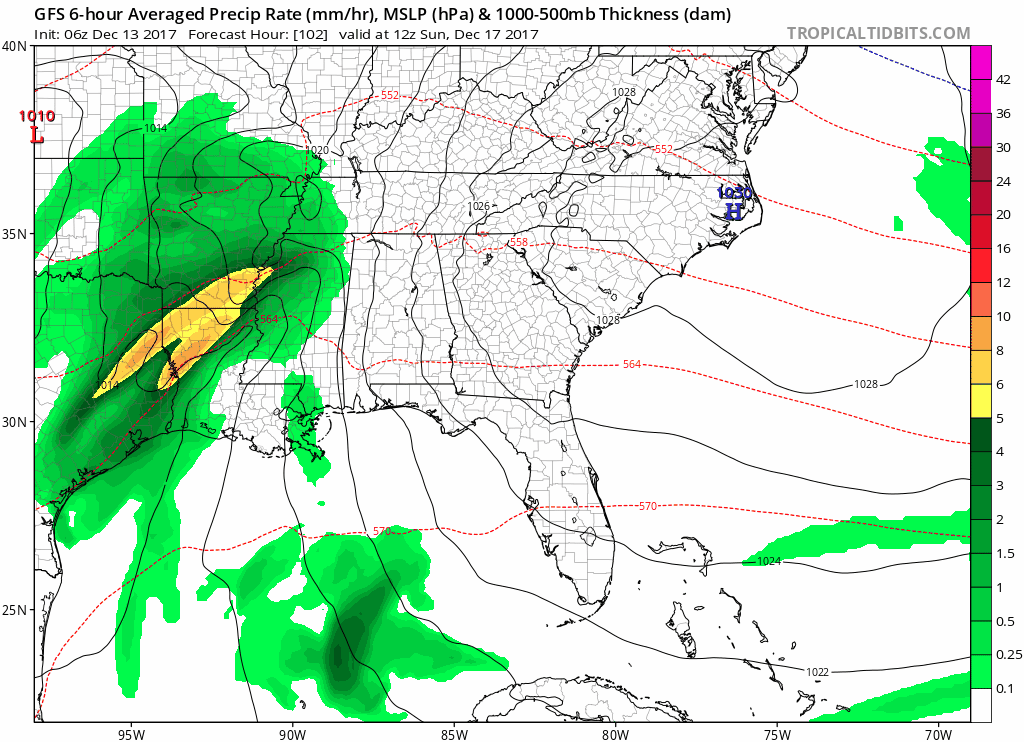 Temps will remain in the low to mid 50s on Sunday, but showers will be the main story-line then. The end of November and beginning of December has been dry for us. Luckily, this looks to be more than a drizzle of rain.
WPC Quantitative Precipitation Forecast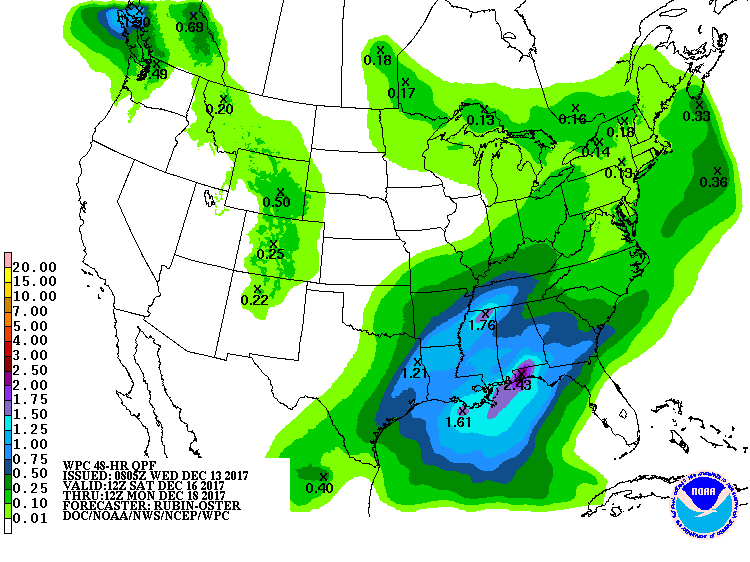 ---