---
Up & Down Temps This Week
Our temps will continue to stay below average through the majority of the week with a few fluctuations in high/low temps each day. Today will be, by far, the warmest day of the work week with temps reaching the upper-50s for our high.
All of the cold weather folks do not worry, temps tomorrow will be much cooler with highs only reaching the upper-30s.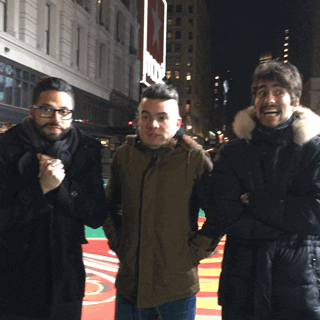 Wednesday and Thursday look to have another brief warm up with highs reaching the mid to upper-40s. Another shot of cold air arrives Friday knocking temps back into the low-40s.
Additionally, we could see two instances this week of some snow flurries. The first possibility comes tomorrow morning and the next comes Thursday night/Friday morning. Both of these times, the atmosphere may try to squeeze some wintry precipitation out. However, even if it succeeds, do not expect any accumulation from it.
Don't be surprised if you see a few flurries on your windshield tomorrow morning. That's about all we will see if that at all.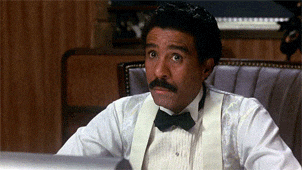 Warming into the Weekend and Beginning of Next Week
Those who have been a little too cold in recent times, you'll enjoy this upcoming weekend and some of next week. Our below-average temperature pattern is set to change starting Saturday.
Taking a look at the 6-10 day temperature probability outlook from the Climate Prediction Center, it appears that we will be transitioning back into an above-average temperature pattern through this period.
CPC 6-10 Day Temperature Outlook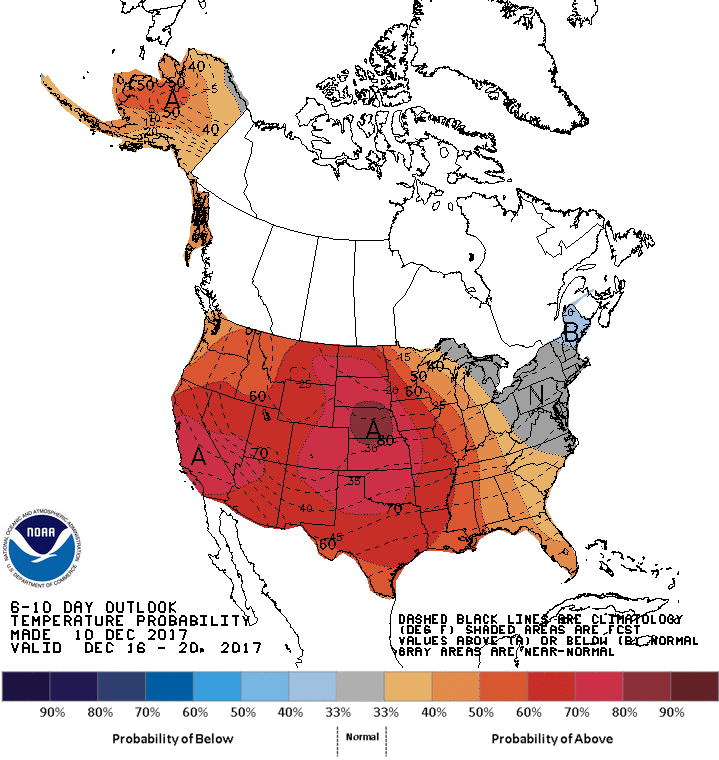 Temps look to be in the 50s over the weekend with highs possibly reaching the 60s next week.
---