---
Cold Continues, Not Much Moisture To Work With
Quiet and cold conditions are in control for today with snow and wintry precipitation well to our southeast. In fact, this forecast blog is being written from snow-stricken Mississippi, where areas down yonder have accumulated nearly 6″ of white, heavy powder.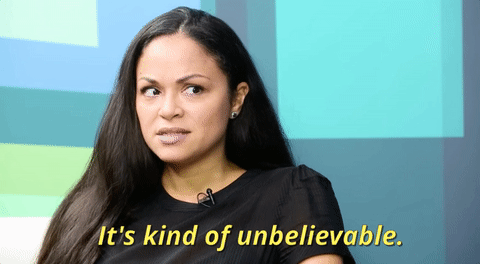 For us in Middle Tennessee, expect a bunch of clouds and highs in the upper 30s to near 40ºF. Tonight, expect just a few clouds to hang around with temperatures falling into the 20s.
Saturday
GFS Loop – Snow Misses to the North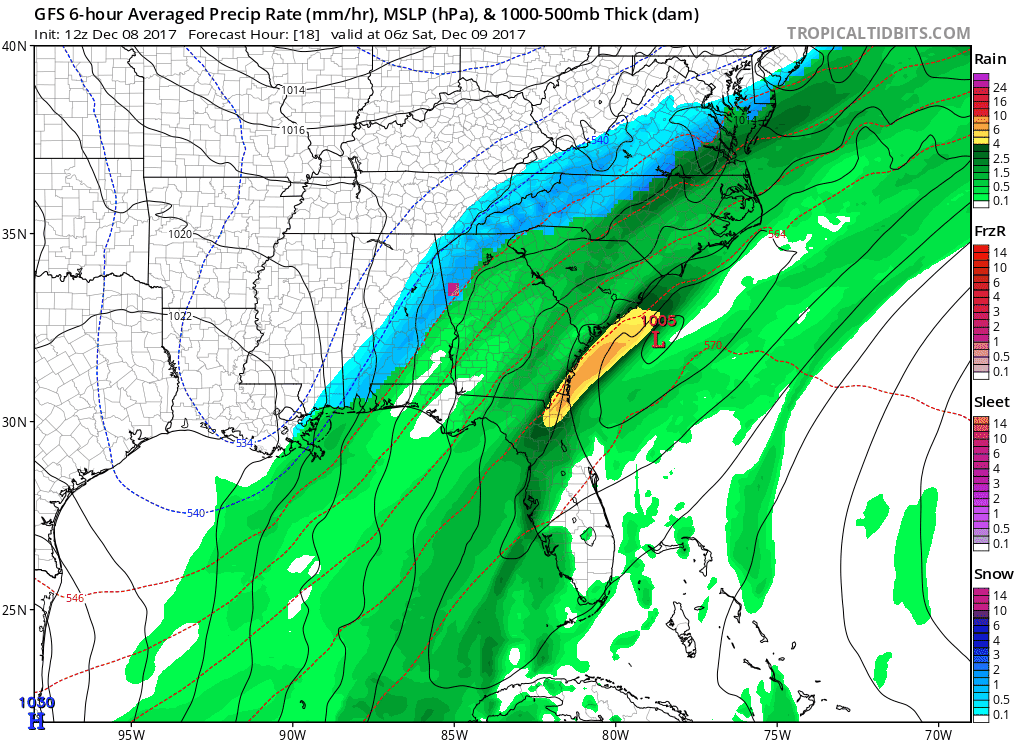 Some upper level energy will move through the Tennessee Valley bringing gusty winds of ~20 mph. Maybe, just maybe, enough moisture will be squeezed out of the clouds to get a few flurries. Even that is a stretch at this point.
Very cold air moves in Saturday night with building high pressure, shoving temperatures down into the upper teens!
GFS Temperature Loop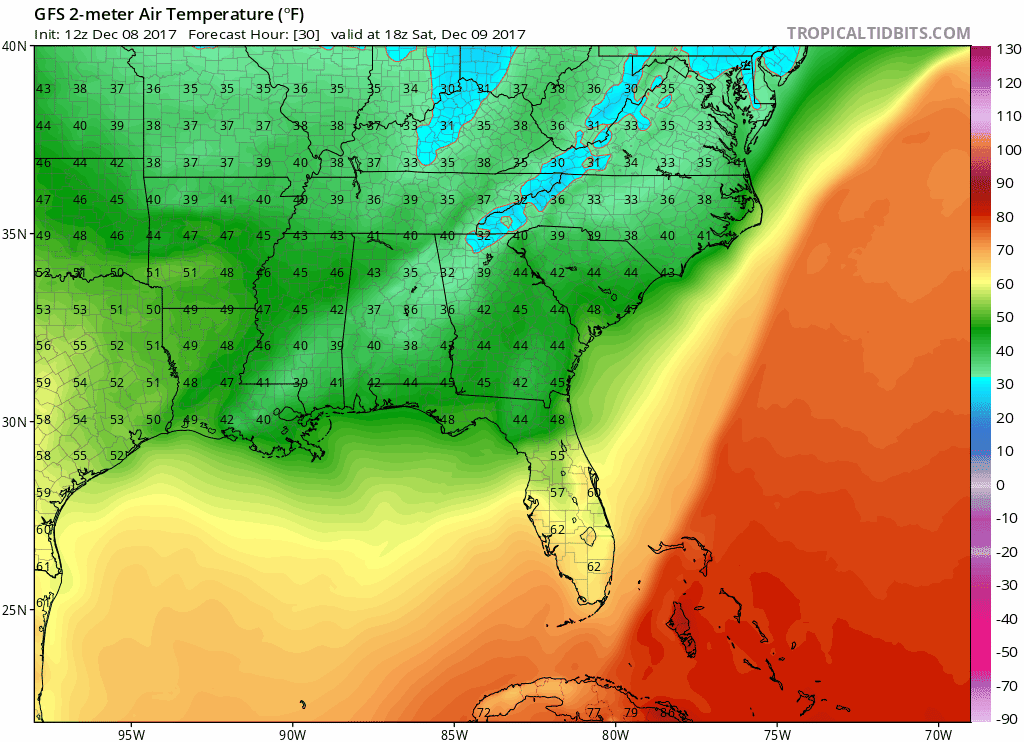 Sunday
Much of the same with less wind. Dry and pretty cold with highs only pushing 40ºF or so.
Monday
Another piece of upper level energy swings through Middle and Eastern Tennessee. Monday's afternoon highs will be several degrees warmer, but that won't last long. Cold air quickly rushes in behind this energy, dropping temperatures back into the low 30s and upper 20s.
Extended Outlook
Cold will prevail through at least the end of next week. There is a glimmer of hope, as the upper level pattern shows signs of "weakening" (less troughs and ridges). This means a chance for milder conditions heading into the first half of holiday travel week.
GFS Ensembles Through Dec. 18th…notice how the pattern "flattens" out.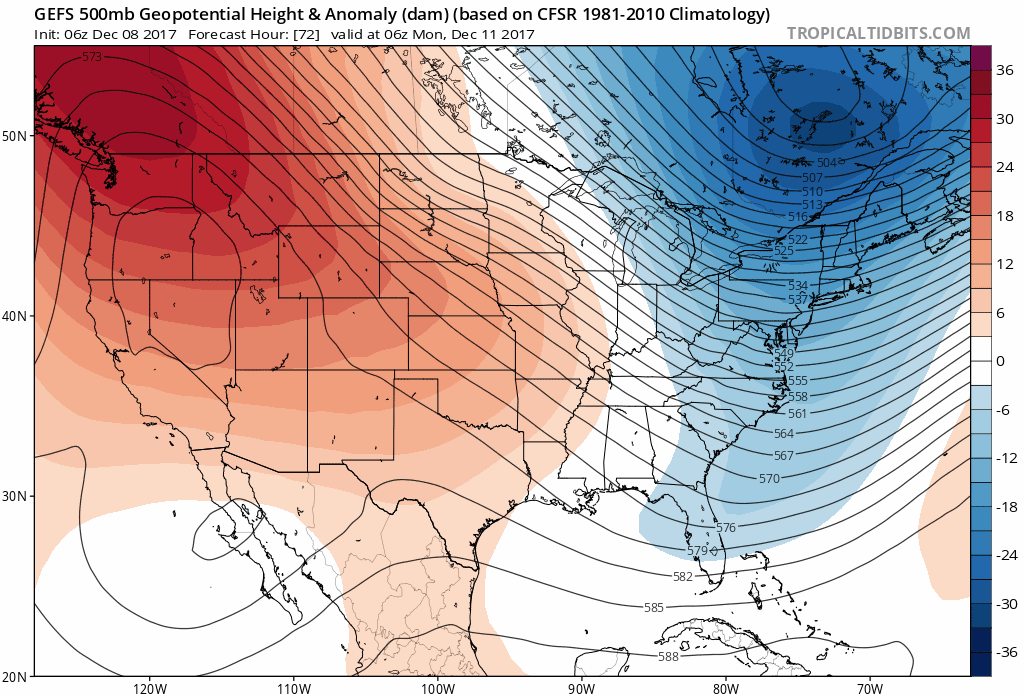 ---