---
Sunshine and a Bit Warm Today
More of the same today with the only difference being that our high temps will be even warmer today than yesterday. Besides that, throw some shades on and enjoy the nice weather!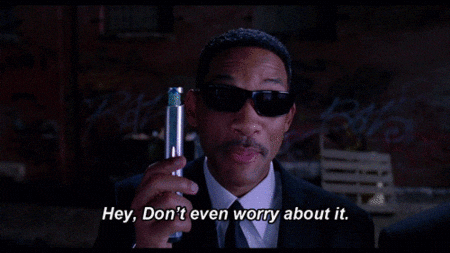 Off and On No-Worry Showers Tomorrow
Tomorrow's rain looks to be pretty meh if you ask me. Total accumulation looks in the tenth of an inch rain, so barely if any at all. Most models show a few scattered showers early in the day with a bit more showers possibly in the afternoon/early evening.
NAM3 Loop Early Thursday Through Overnight Thursday Night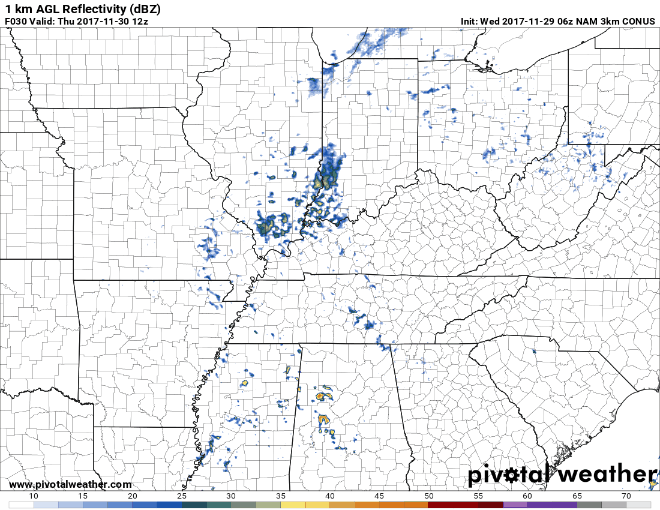 I would not cancel or alter any plans for this, maybe just have an umbrella ready for the short-lived shower.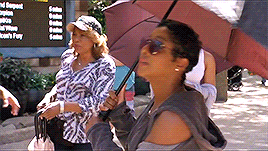 Sunny Skies Return Friday Through the Weekend
While we will see a brief cool down from the upper-60s highs we've seen recently, expect for high temps to coast right around normal Friday into the weekend. Highs on Friday are expected to be in the upper-50s, with highs Saturday and Sunday in the low-60s.
Additionally, sunny skies will remain well in control throughout the week, so if you have outdoor plans they look to be in great shape!
---