---
Sunny, Gusty Winds Out of the South Today
Surface high pressure is moving east towards the Atlantic U.S. Coast this morning, allowing southerly flow to pump in warmer air. This afternoon, temperatures will rise into the middle 60s with winds gusting as high as 20 mph.
Weakening Cold Front Brings Rain Thursday
GFS Model 6-Hour Precipitation Loop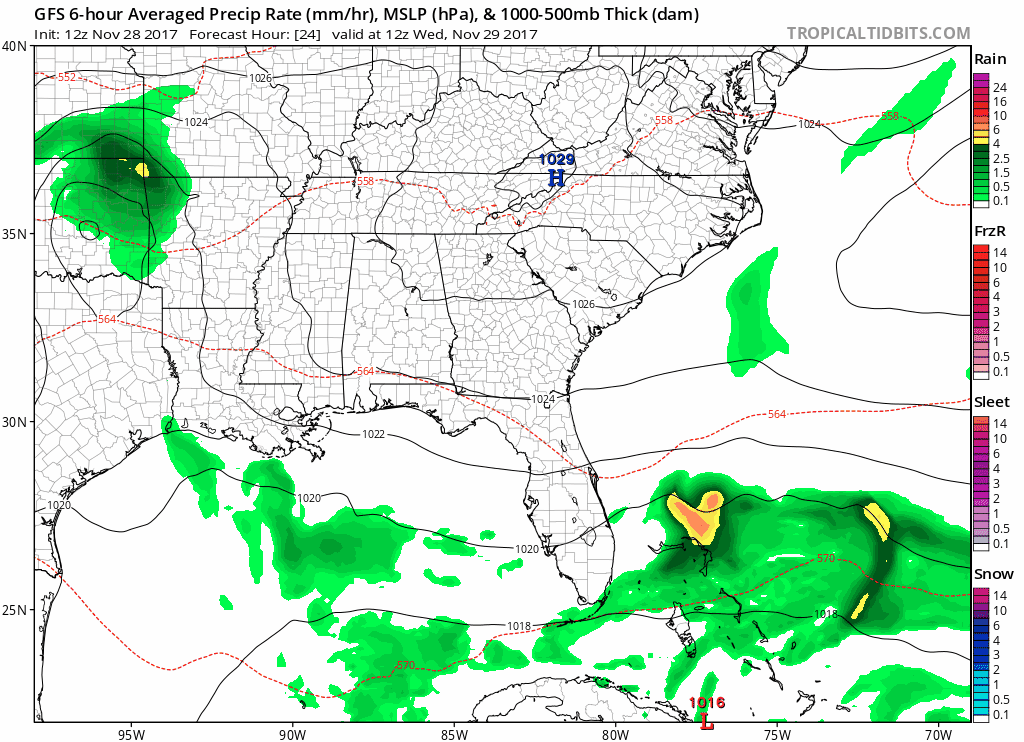 Wednesday will remain mostly dry, warm, but expect an increase in clouds during the evening. A weakening shortwave (atmospheric energy) is expected to move across the mid-south Thursday morning, quickly moving east Thursday afternoon. This is not a washout, but you may want to take a small umbrella to lunch just in case. Total rainfall accumulations will range from a trace to 0.10″…not much.
WPC Accumulated Precipitation Forecast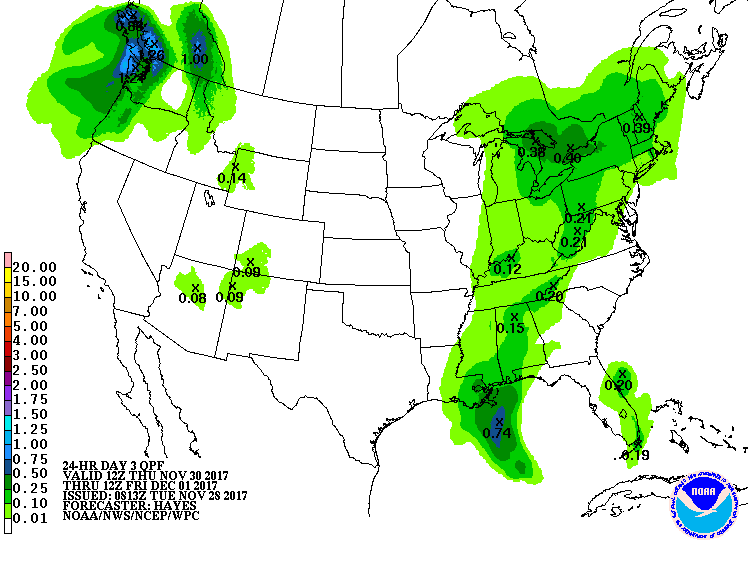 Extended Outlook – Some Warmer, Dry/Uneventful Until Midweek Next Week
Weekend outdoor plans are in good shape with no rain in the forecast. Friday and Saturday will be the coolest days of the weekend, while Sunday temperatures are expected to soar well into the 60s. The temperature trend continues into Tuesday before a *possibly* stronger cold front pushes through, bringing better rain chances and much colder air. We'll see if models hold on to this idea over the next few days.
GFS Model Loop Through Next Wednesday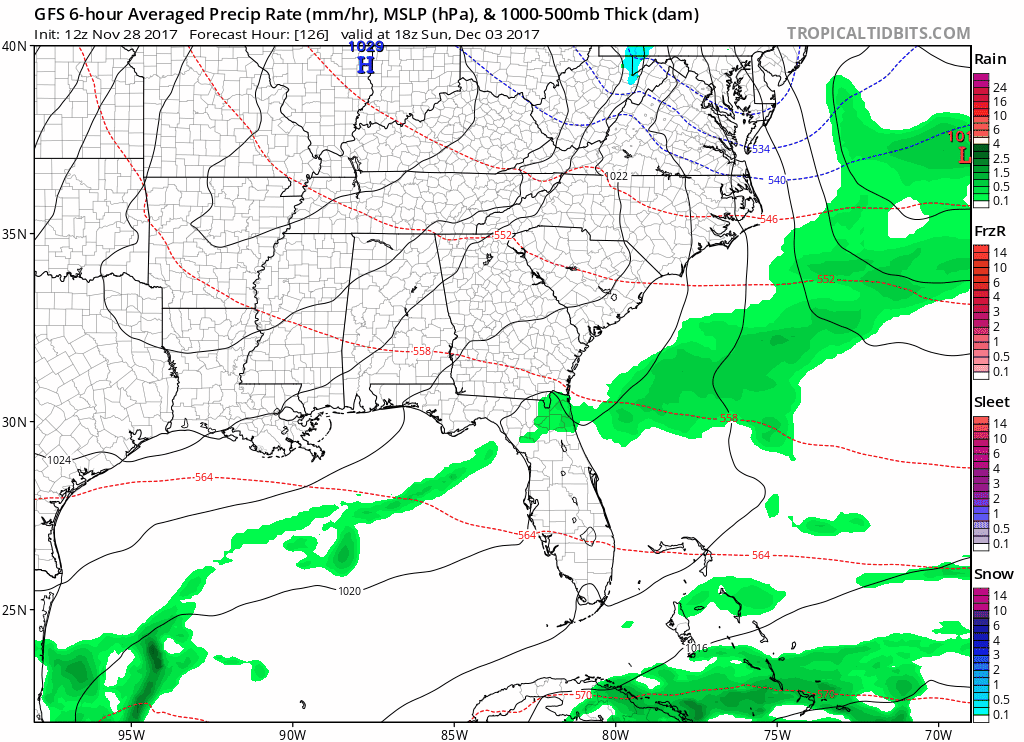 ---