---
Temps Continue to Creep Up, Sunny Skies Through Wednesday
High pressure remains well in control today and to start the beginning of the week. Sunny skies will stick around through Tuesday with only a little more cloud coverage on Wednesday.
Highs will be above average through a good bit of the week. Tuesday looks to be the warmest day, with highs in the mid to upper 60s.
https://giphy.com/gifs/fullerhouse-netflix-dj-l3vRndGH3BUUxPxTO
It won't feel like it's the last week of November this week folks.
Rain Chances Finally Arrive Wednesday Night/Thursday
Still some model uncertainty on when exactly we will see showers, but expecting to finally see some rain by the middle of the week.
https://giphy.com/gifs/yes-applause-shakira-13mbTHVskEHyGA
The best chance looks to come on Thursday.
GFS Loop Thursday Morning Through Friday Morning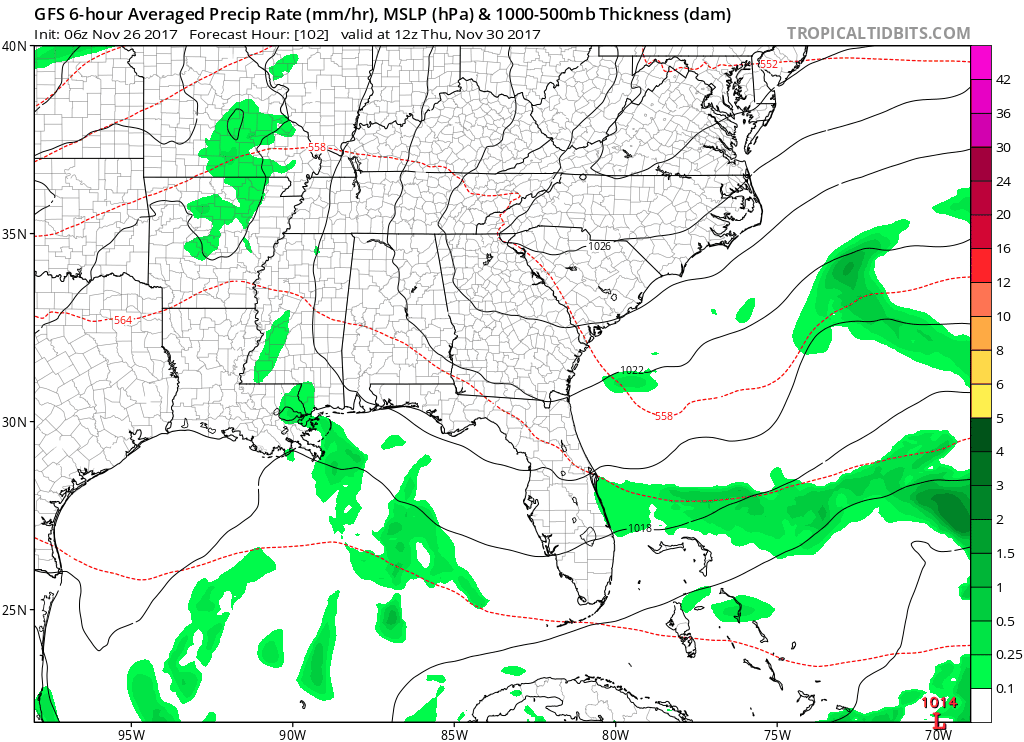 A Brief Look into the Future
Beyond the rain chances around the middle/2nd half of the week, Middle Tennessee will settle back into a somewhat boring weather pattern.
https://giphy.com/gifs/vh1-xT39CT4qgEdD9YBuV2
Friday, temps look to dip back to around normal, but that will quickly change as temps ramp back up on Saturday.
Taking a look at the Climate Prediction Center's 6-10 day outlook, it doesn't look like we will have much change from this boring weather as drier and warmer than average conditions are expected to continue.
CPC 6-10 Day Precipitation Probability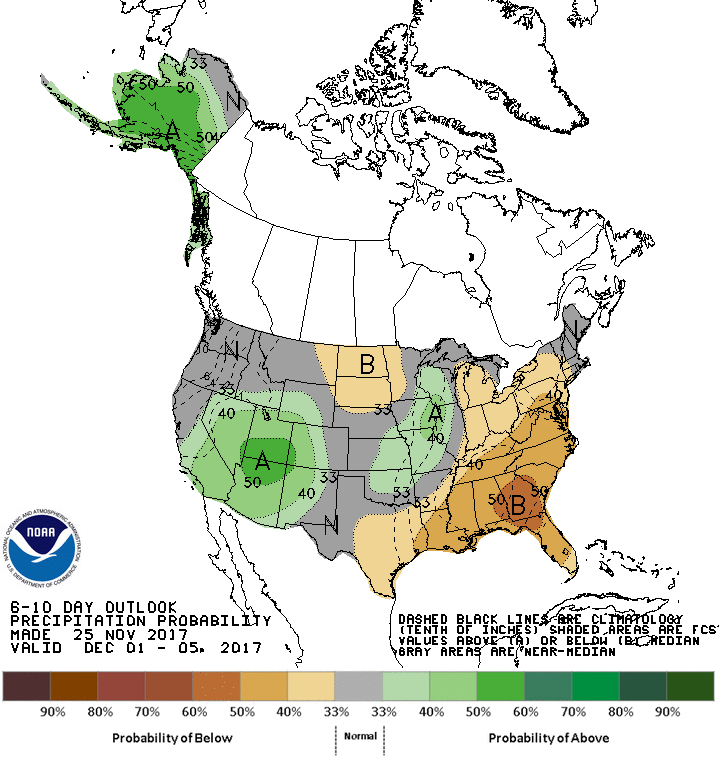 CPC 6-10 Day Temperature Probability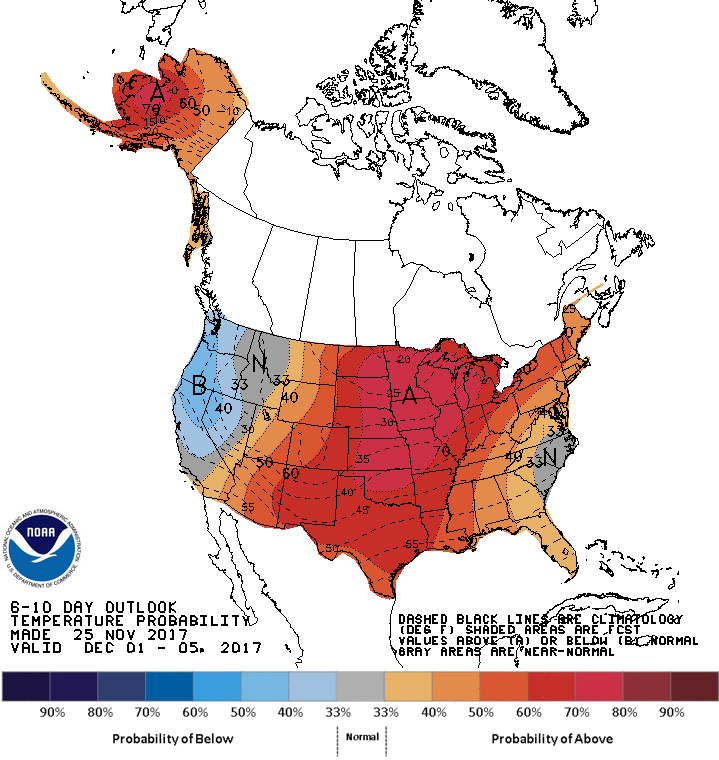 ---