---
Dry Cold Front On the Way
WPC Surface Analysis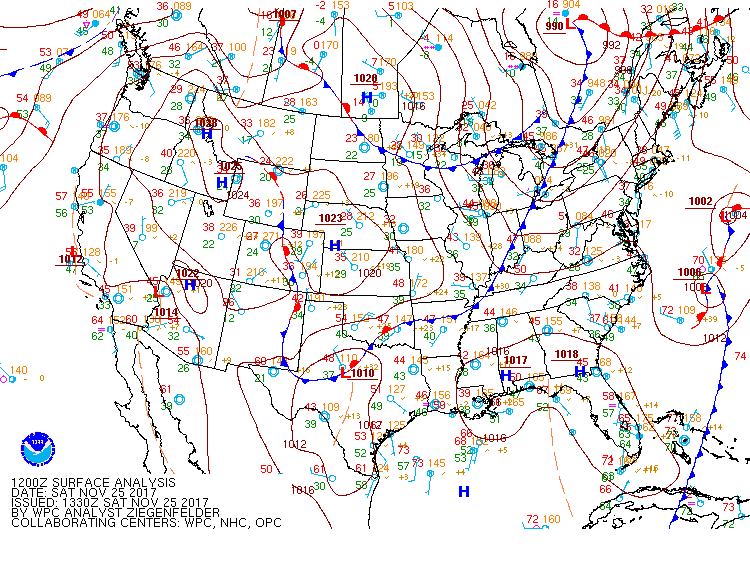 No rain with this one! The atmosphere is quite dry this morning over Middle Tennessee. Expect partly cloudy skies into the early afternoon, then clouds quickly clearing by evening. Temperatures will fall into the middle-lower 50s by 6pm, from a high of 63ºF around 3pm.
GOES 16 Satellite Loop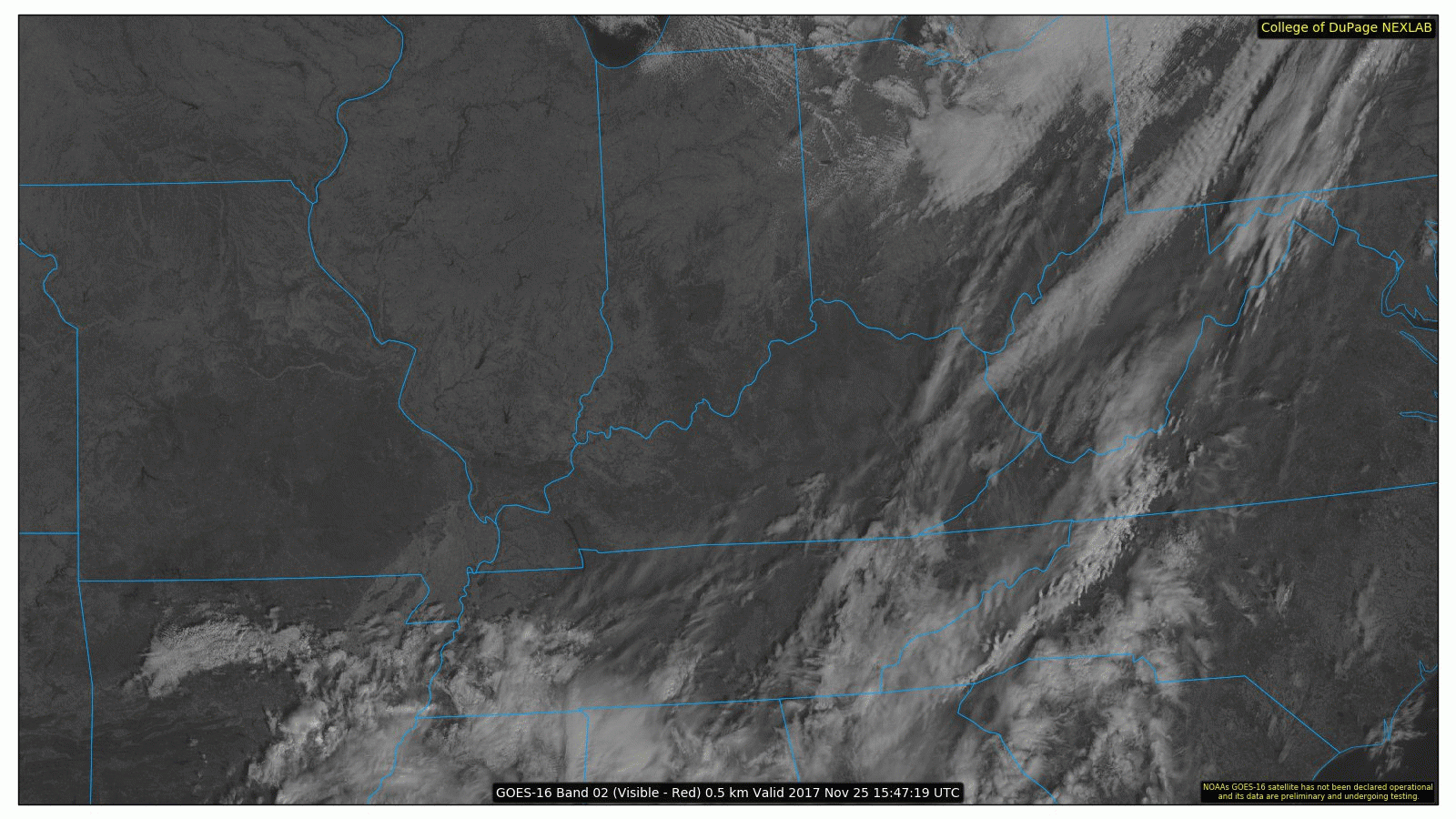 Lows overnight will dip into the upper 30s with a slight northwesterly wind.
Extended Range – Maybe Some Rain Next Week
GFS Forecasted Precipitation Model Through Next Friday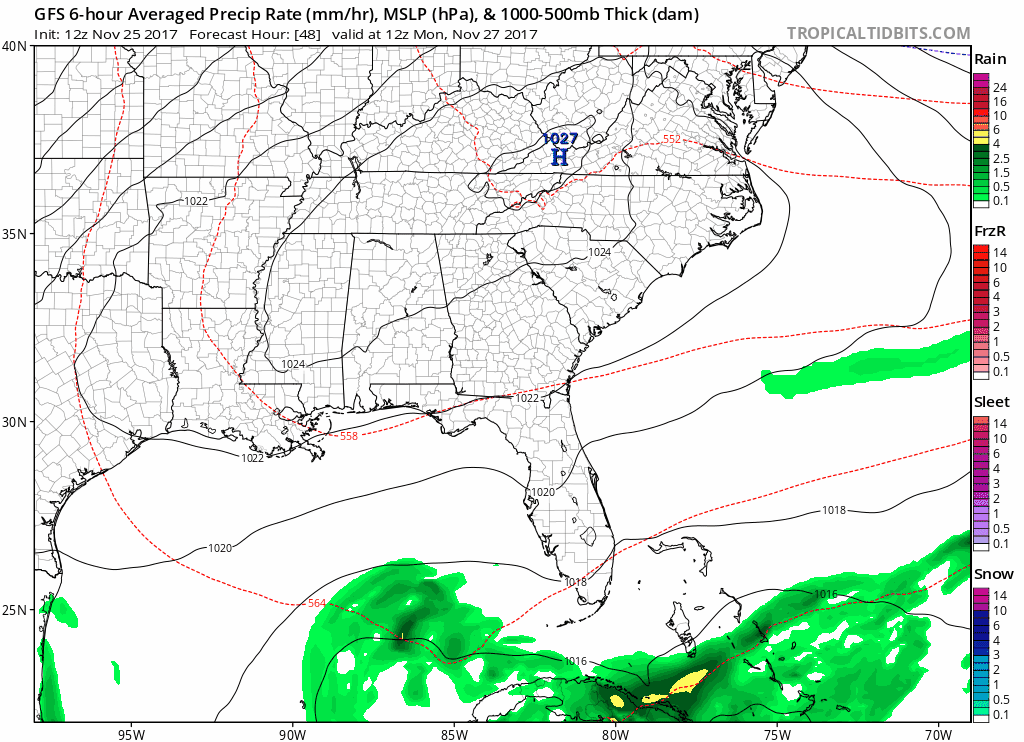 Rain looks to be a decent bet on Thursday with the passing of an upper level low pressure system. Other than that, not many chances in the extended period for rainfall. Another cold front will move through early Friday morning, which looks to drop temps back about 8-10 degrees.
---