---
Wind Advisory In Effect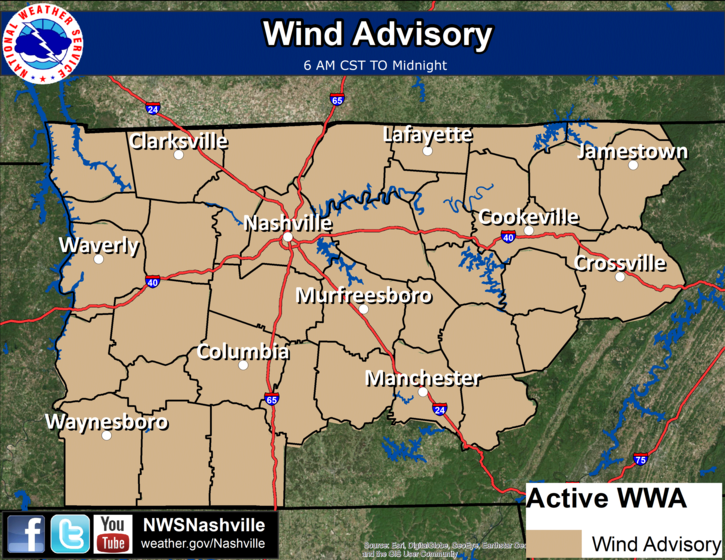 Storms Have Ended! Now, Wind and Cold.
Storms are done! Send us your remaining reports using #tSpotter.
Tonight, winds pick up and the cold rushes in. Gusts up to 35 mph are very possible and temperatures will drop FAST. Bundle up!!
NWS Temperature Forecast
[av_textblock av_uid='av-uqp1b5′]
[cjtoolbox name='Treg DONT DELETE']
[/av_textblock]
Chilly Sunday and Holiday Week Ahead
Sunshine returns for Sunday! Except, a Canadian airmass has spilled into Middle Tennessee and will keep us in the 40s for afternoon highs. A relatively uneventful week will unfold, in terms of precipitation. Travel for Thanksgiving should not be impeded by any shenanigans and no rain means no mud to drag in the house after a game of backyard football. Enjoy!
---