This morning, light rain and drizzle is moving in from the west.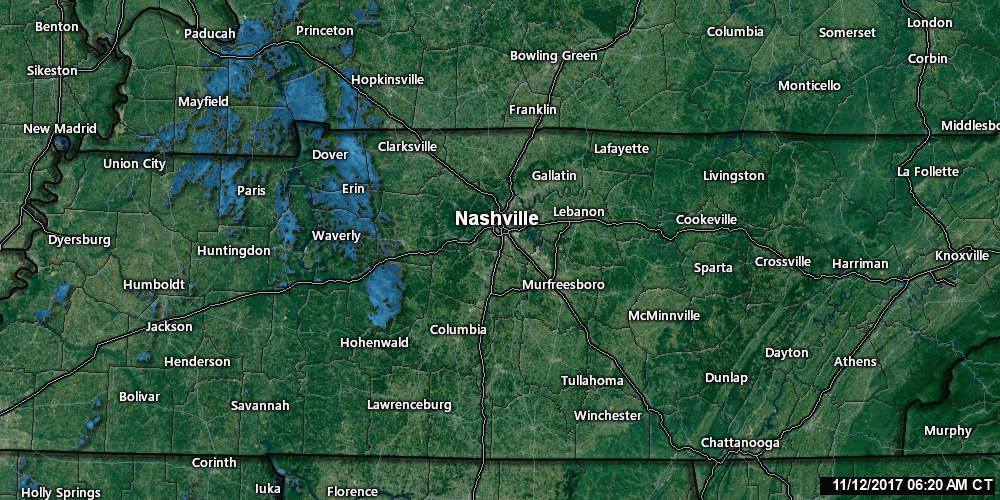 NWS-Nashville calls this rain system "a mere whimper. Rainfall totals should be less than a tenth of an inch and without any instability and even less shear, we will only be looking at showers."
Winds will be light and coming from the south, so nothing too chilly at the Titans game. 56° at kickoff. High 58°. Expect off and on drizzly/misty/rainy so you may get just a little wet, but not even close to a washout.
Cold Front #1, Tonight, Dry, & It's Weak
Tonight the warmer south wind leaves, replaced by a chillier north wind. 44° Monday morning, high Monday only 55°.  We won't really feel the cold front until Tuesday morning (low 36°), and we will warm up quickly to 59° Tuesday afternoon.

Cold Front #2, Late Wednesday with Rain Chances
Warmer south winds return Wednesday, and with it moisture and rain chances. NWS-Nashville wrote:
"Models aren`t in good agreement regarding timing, but it looks like the bulk of any precip with this mid-week system should be later in the day and evening hours Wednesday. This is another system lacking in instability, so this should be just showers, as well, but may bring little more rain than today [Sunday]."
This front won't really push through all the way, leaving rain chances hanging around Thursday before clearing out.
Cold Front #3, Friday, Rain/Storms, May Have Some Punch
Certainty Level for All of This: Low, it's too far away. At this range, detailed accuracy is LOL.
What: Rain and thunderstorms, some strong, even possibly severe.
When: Friday, best guess Friday night, but often at this range the actual arrival times are off as much as 18-24 hours.
How: Storms need fuel for power. In this case the fuel is moisture with temperatures decreasing rapidly with height. The good news is there should be a low supply of both.
However, storms also need shear, or strong winds blowing from the south, southwest, and west the further up you go, and there will be plenty of that.
Therefore potential for the classic autumn/winter "high shear/low CAPE" storm event is the concern.
As NWS-Nashville wrote: "These low CAPE/high shear events are always worth paying close attention to this time of the year."
Current Alarm Level: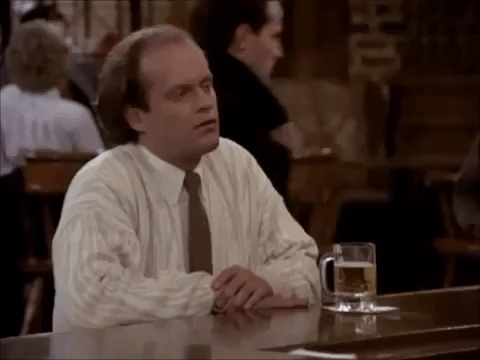 Most of the time these events are just a lot of rain. A few produced severe thunderstorms.
Be aware if you have Friday Night Lights plans. It may be a mudder.
---