---
Warmer and Mostly Sunny For Veteran's Day
GOES 16 Visible Imagery Loop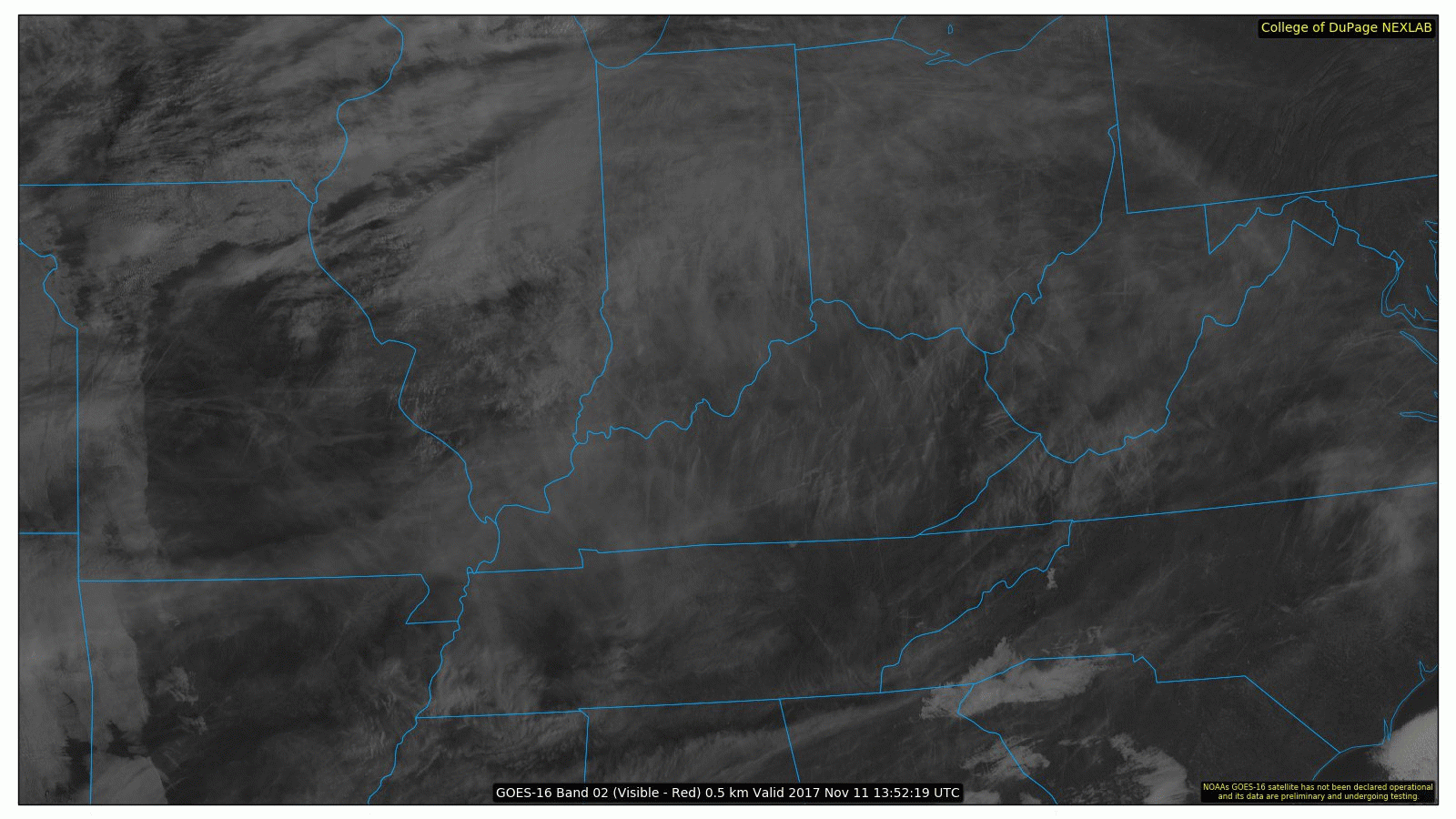 A few high clouds will stream across middle Tennessee today, but overall, a beautiful day is in store for the second weekend in November. Temperatures will near the 60ºF for most places, especially in and around downtown.
Shower Chances Sunday – Football Forecast
A weak disturbance will move in Sunday afternoon, bringing a slight chance of showers to the two-county area. Davidson County will be closer to the better upper level dynamics, so a slightly better chance of rain exists there. Otherwise, not everyone wins the rain lottery but does win a consolation prize…thick cloud cover.
GFS Model Loop Through Monday Morning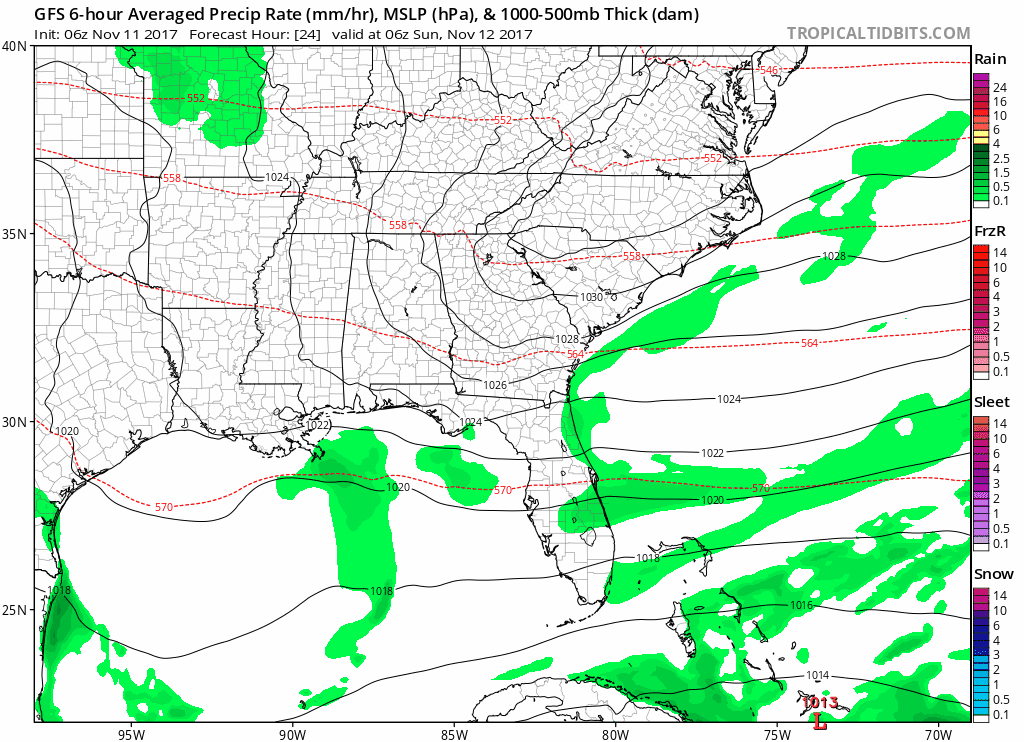 If your plans are to head downtown for the Titans game, bring a jacket for sure and an umbrella just in case. Don't think this will be a washout, but pesky drizzle or rain showers could make for quite a "raw" day. A slight southwest breeze will cut across LP Field, too.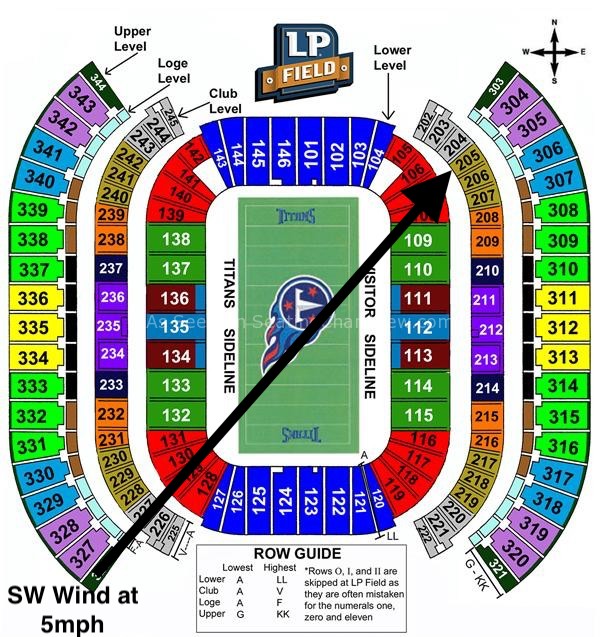 Extended Range – Active Pattern With See-Saw Temps and Rain
GFS 6-Hour Precipitation Model through Saturday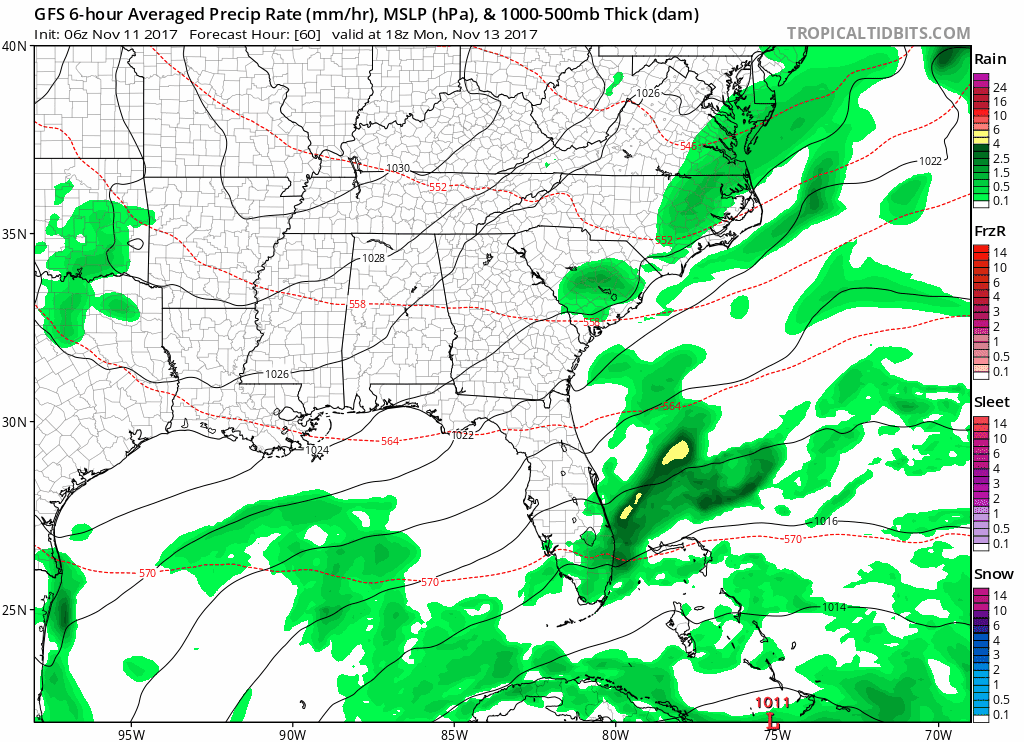 Two more cold fronts are set to move through before the end of next weekend. Wednesday and Friday are these two times, with rain chances associated with both fronts. Friday's cold front appears to be stronger, therefore producing a little more rainfall and cooler air. Total precipitation over the next 7 days won't be impressive, but these spurts of off-on rain isn't uncommon for the fall/winter transition months.
QPF Forecast From Weather Prediction Center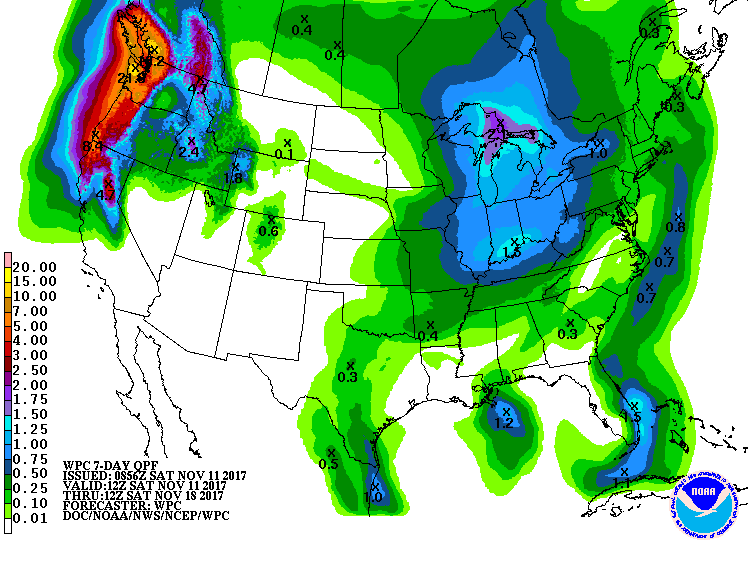 ---