---
Sunshine…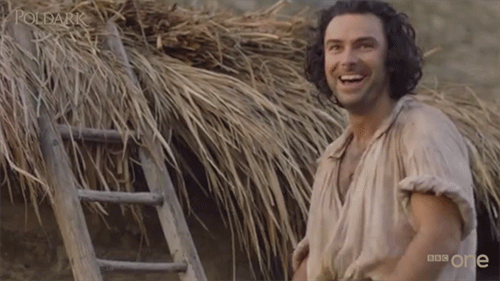 That's right, finally! Limited cloud cover will carry us through the first half of the Veterans Day weekend before rain chances move in. The pattern of off-again-on-again cold temperatures is expected to continue, with another cold front (albeit without rain) passing through tonight. While afternoon temperatures today reach into the lower 60s, tomorrow's afternoon temperatures will be ~ 10ºF cooler.
GFS Model Temperature Loop through Saturday PM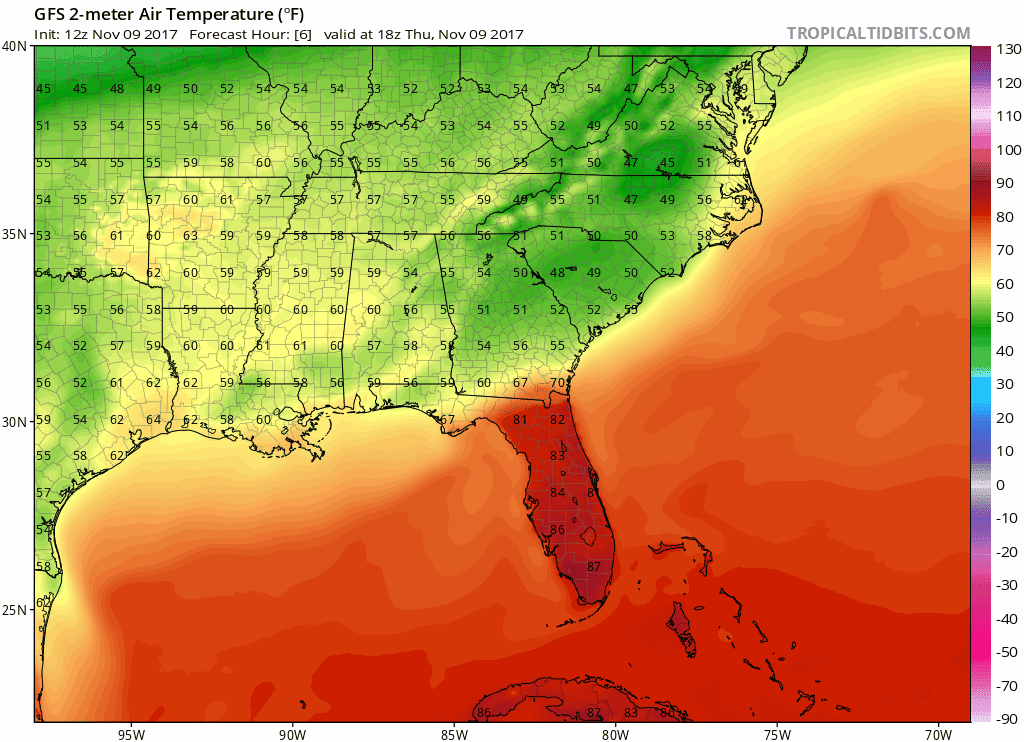 Most areas will experience a light freeze Friday night into Saturday morning, but this cool air won't last long. Low to mid 60ºF high temperatures carry us from Saturday into the middle of next week without much in the way of moderating.
Any Rain Chances to Speak Of?
GFS 6-Hour Precipitation Model, Sunday Through Next Thursday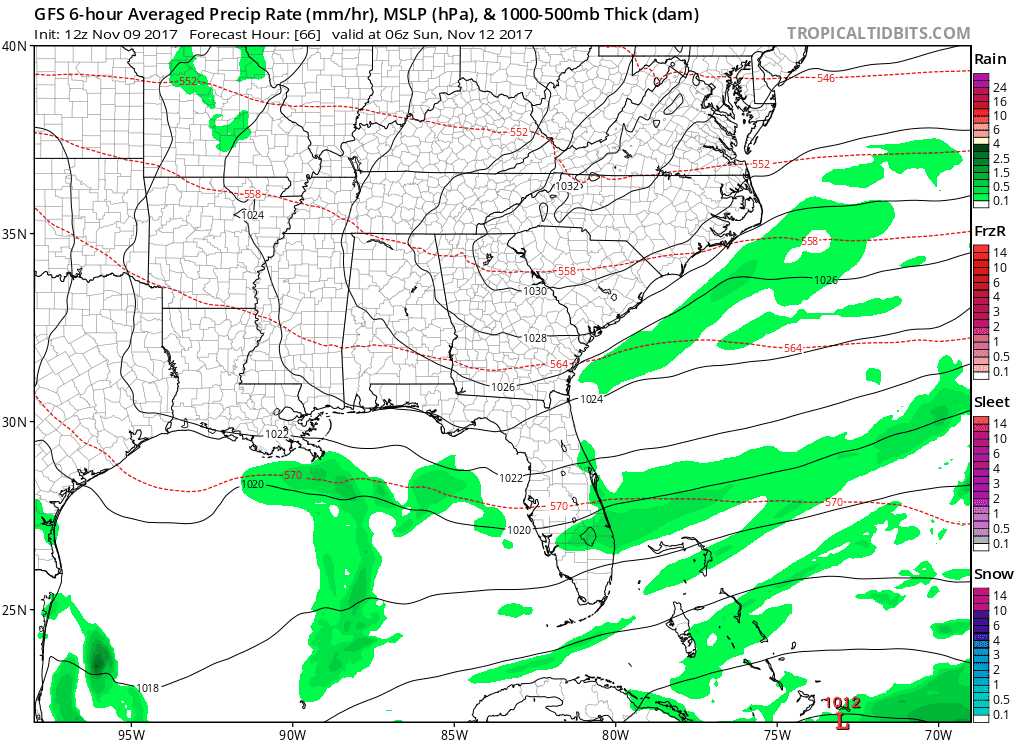 Of mention will be a very weak cold front that slides in from the northwest on Sunday, but will struggle to produce measurable precipitation. The mid-lower levels of the atmosphere are anticipated to be pretty dry – thanks, Ross, for the Saltines illustration.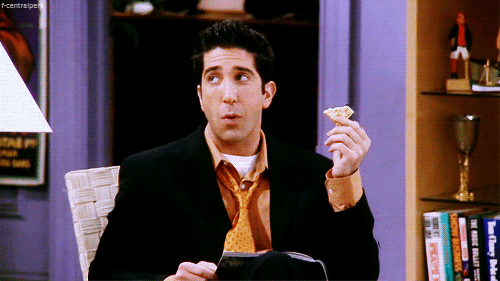 Relatively better opportunities for rainfall will enter stage left on Wednesday with another frontal boundary approaching. Sporadic thunderstorm chances are possible by Thursday into Friday as better moisture return kicks in from the Gulf of Mexico.
WPC 7 Day Precipitation Accumulation Forecast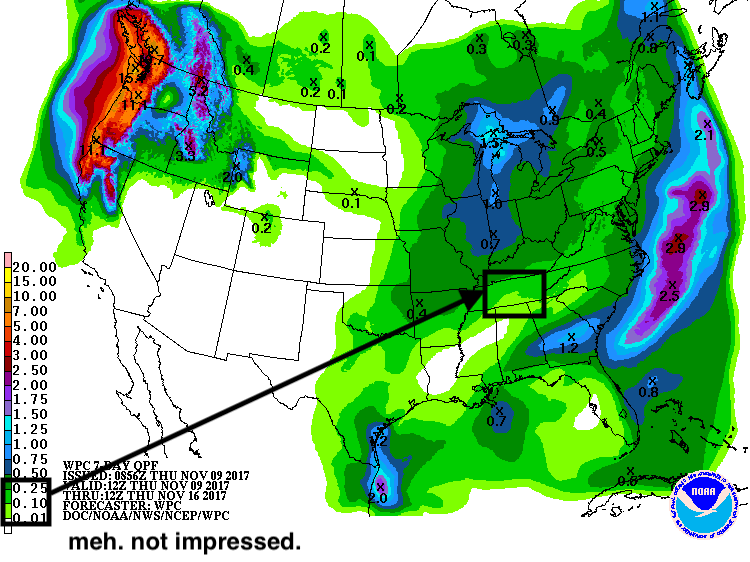 Extended + Extended Outlook
Just worth watching…the American and European Ensemble models are hinting at a more active pattern, including temperature swings, as we approach the weekend before Thanksgiving and even into Thanksgiving week.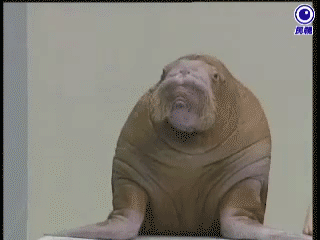 ---