---
Much Cooler Today, Clouds Hanging Around
Chilly day in store for us with highs only expected to reach the low to mid 50s. Today will remain somewhat gloomy with a blanket of clouds draped across much of our area.
GOES16 Loop
There is some hope that these clouds may clear somewhat to our north into this afternoon. If this happens, expect for our high temps to creep up a bit more.
As for tonight, get ready for a chilly stretch of overnight temps. Starting tonight, expect for temps to fall into the mid-40s by 6PM before falling overnight down into the upper 30s. May want to grab a good, warm jacket before any sports practices or outdoor events tonight.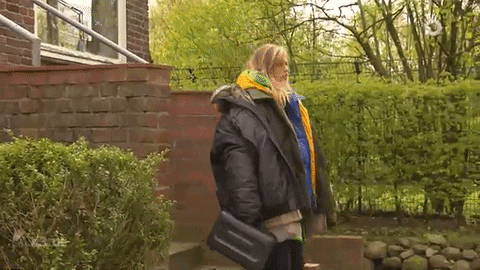 Sunny Skies and Cool Temps Prevail Through the First Half of the Weekend
Those waiting for fall will continue to be in luck tomorrow through Saturday. Friday will be the coolest of the next few days with highs only reaching the low to mid 50s. Thursday and Saturday will be a tad bit warmer with highs into the upper 50s to low 60s. Additionally, sunny skies will last through Saturday.
Check out our overnight temperatures into this weekend: 36° Thursday night and 32° Friday night. Be sure to bundle up and throw on the extra blanket before heading to bed those nights.
Rain Chances Return as Early as Late Saturday Night into Sunday
Looking ahead, a cold front will be moving through our area sometime on Sunday. Ahead of this front, we may see a few scattered showers around the area.
GFS Loop Late Saturday Evening Through Late Sunday Evening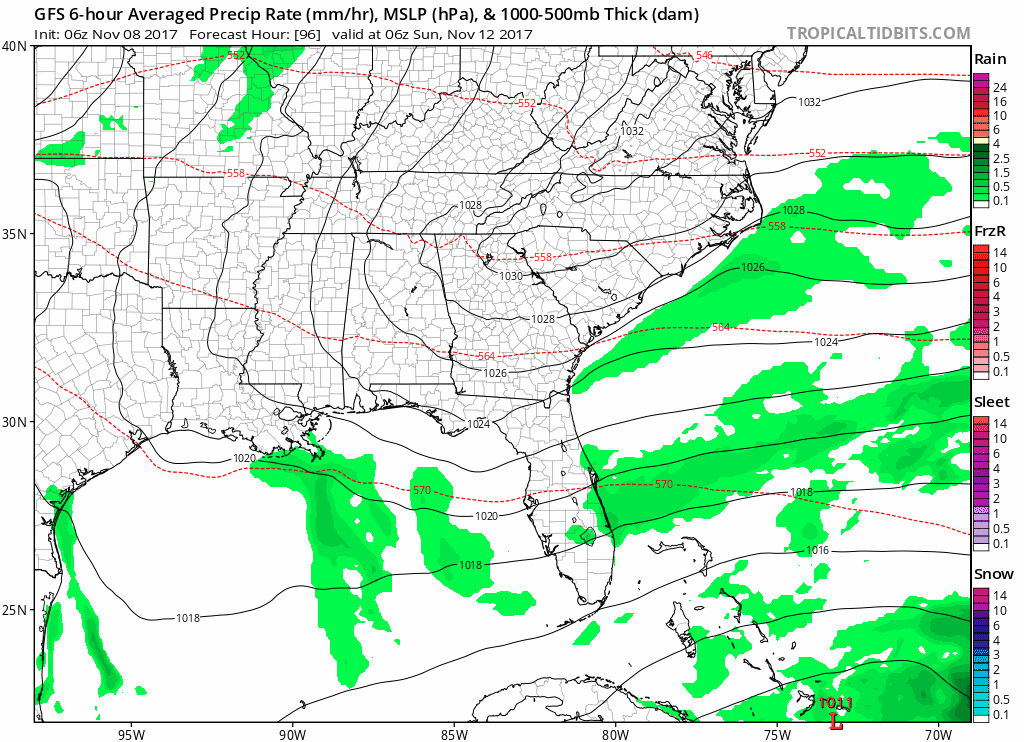 The Weather Prediction Center shows this same, small total precipitation from this event for their Day 4/5 (Saturday/Sunday) forecast.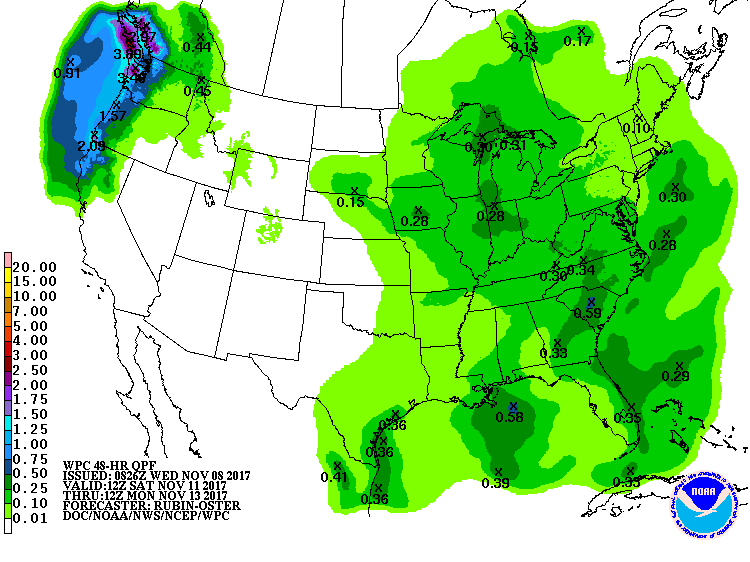 Not expecting these showers to be a washout at this point, but note you may need an umbrella on Sunday.
---