---
Cloudy, Falling Temps, Chance of Showers This Evening
UPDATED Latest HRRR Loop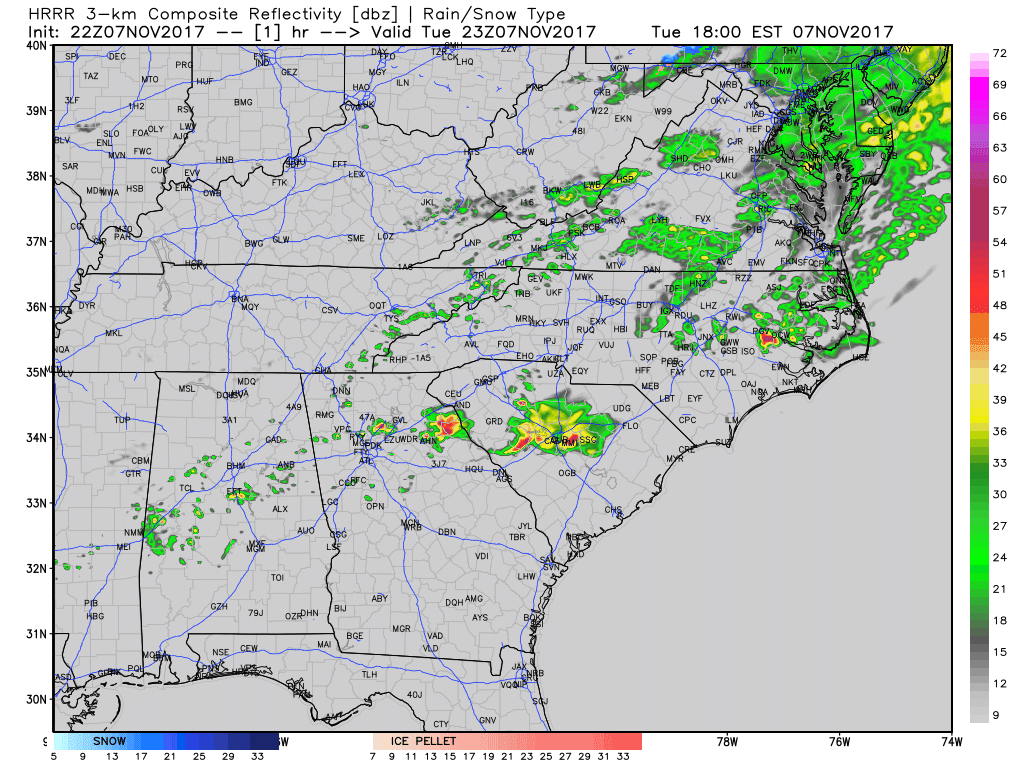 After a 1.0″-4.5″ overnight last night, more rain chances return tonight thanks to a shortwave traversing the Tennessee Valley. Light-moderate rain will be possible, but nothing like what we saw 12 hours ago.
GFS 6-Hour Precipitation Loop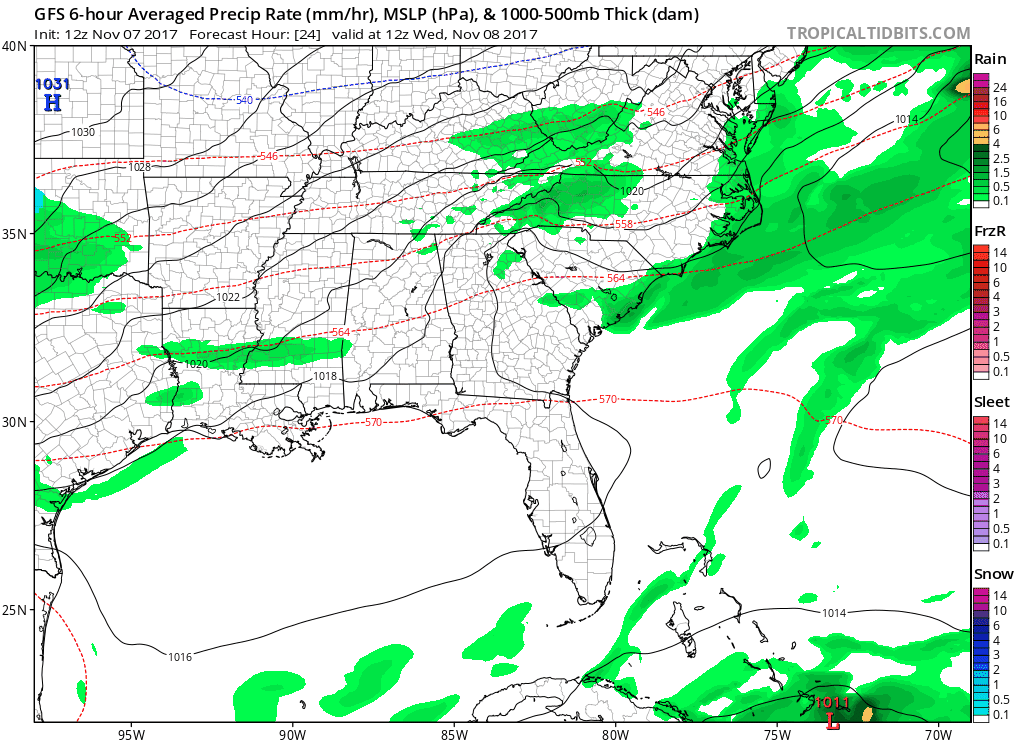 Cooler Air and Sunshine Expected to Return!
Clouds will be on the decrease Wednesday behind the cold front. We could see partly sunny skies by the afternoon, but our main days of sun will come Thursday – Saturday. High temperatures this week will vary from the middle 50s to the lower 60s.
GFS Temperature Loop Through Sunday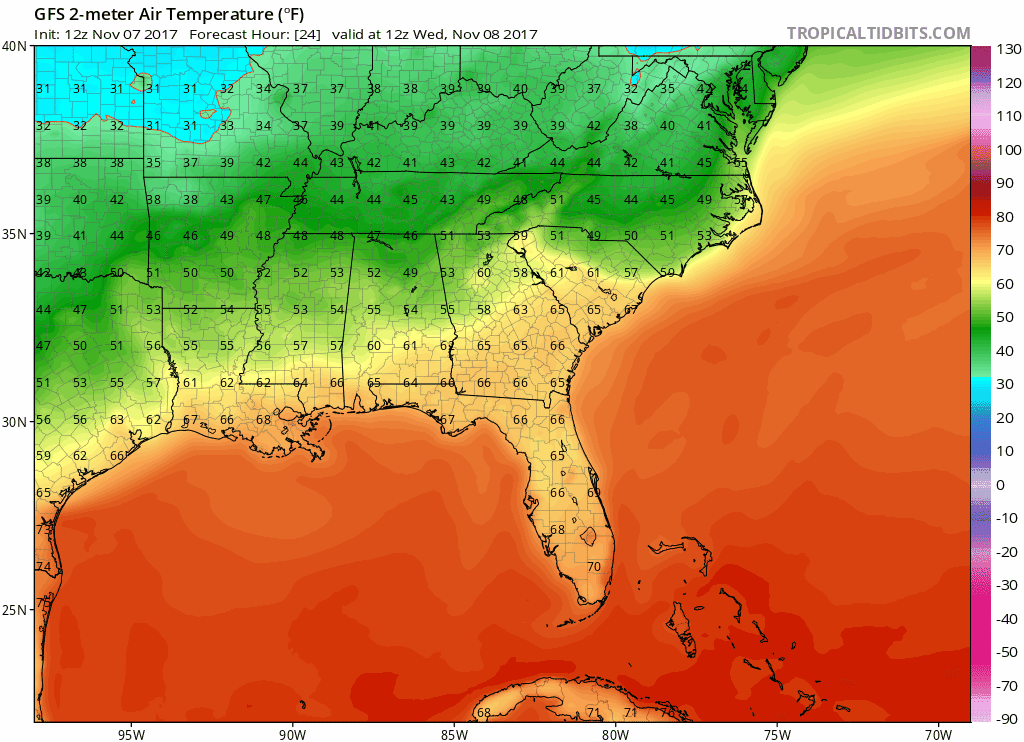 If you have outdoor plans for Veterans Day, expect highs in the middle 60s under mostly sunny skies! More rain, along with another cold front, will push in next Sunday.
---