This afternoon we tied the record high temp for November 5, 82 set in 1975.
Meanwhile, severe weather has been ongoing in Missouri, Illinois, and Indiana this afternoon, fueled there by a cold front.
That cold front will approach tonight.
Before midnight, storms should break out in Kentucky and NW Middle Tennessee, then slide this way.
We expect storms to arrive to us around/after midnight.
Damaging straight line winds are the main concern.
A Tornado Watch is unlikely right now because the threat does not appear to be big enough here, however, as NWS-Nashville wrote today, you should be weather aware tonight and be sure you have a wake-me-up severe weather app or a battery-installed NOAA weather radio in case something spins up and you need to get up and shelter. This is unlikely, but possible.
Never rely on sirens as your primary warning mechanism.
Storm Prediction Center probabilities for us for storms around/after midnight include:
2% probability of a tornado within 25 miles of those north of I-40 (so, pretty much Nashville included):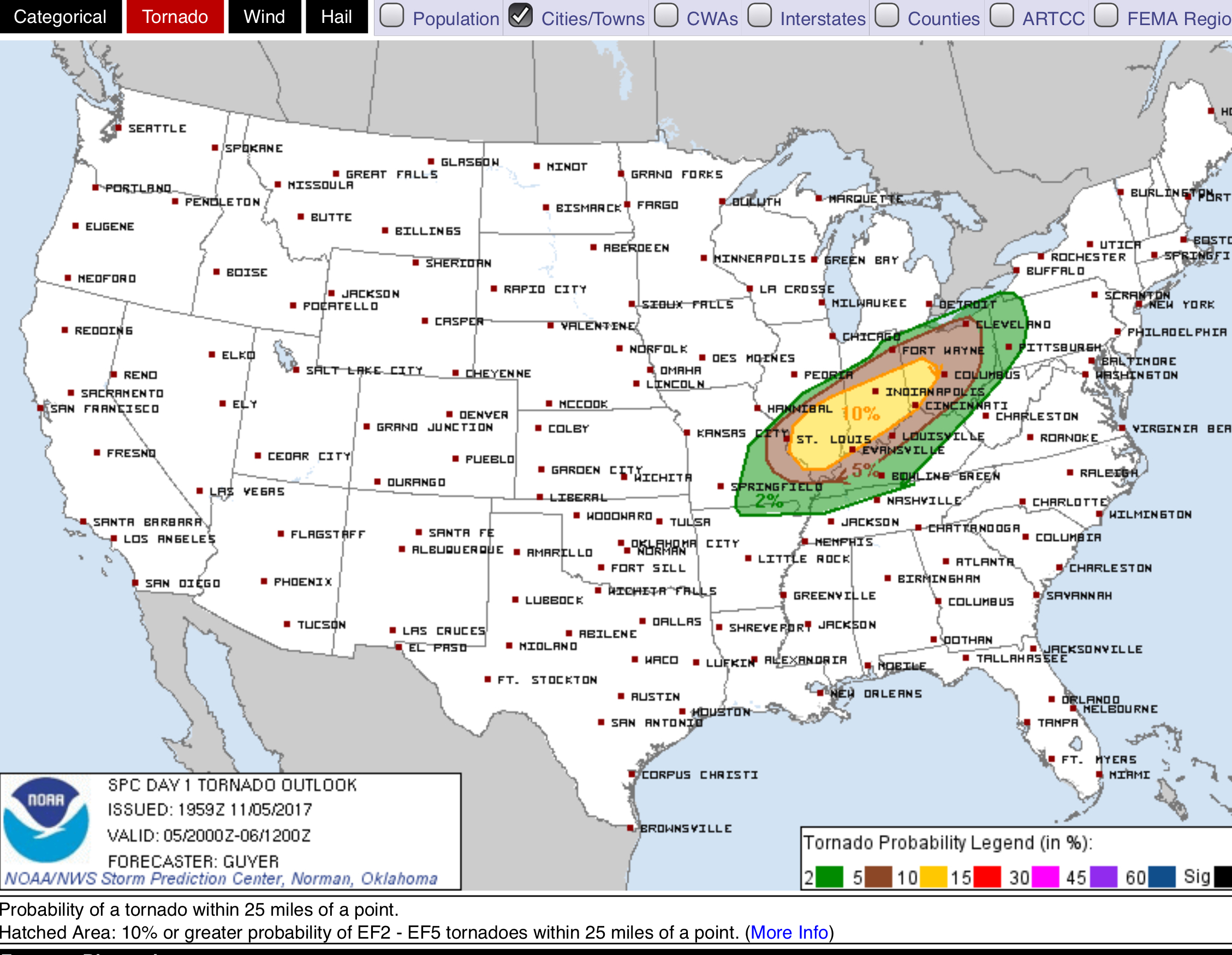 5% probability of a damaging straight line wind event within 25 miles of us: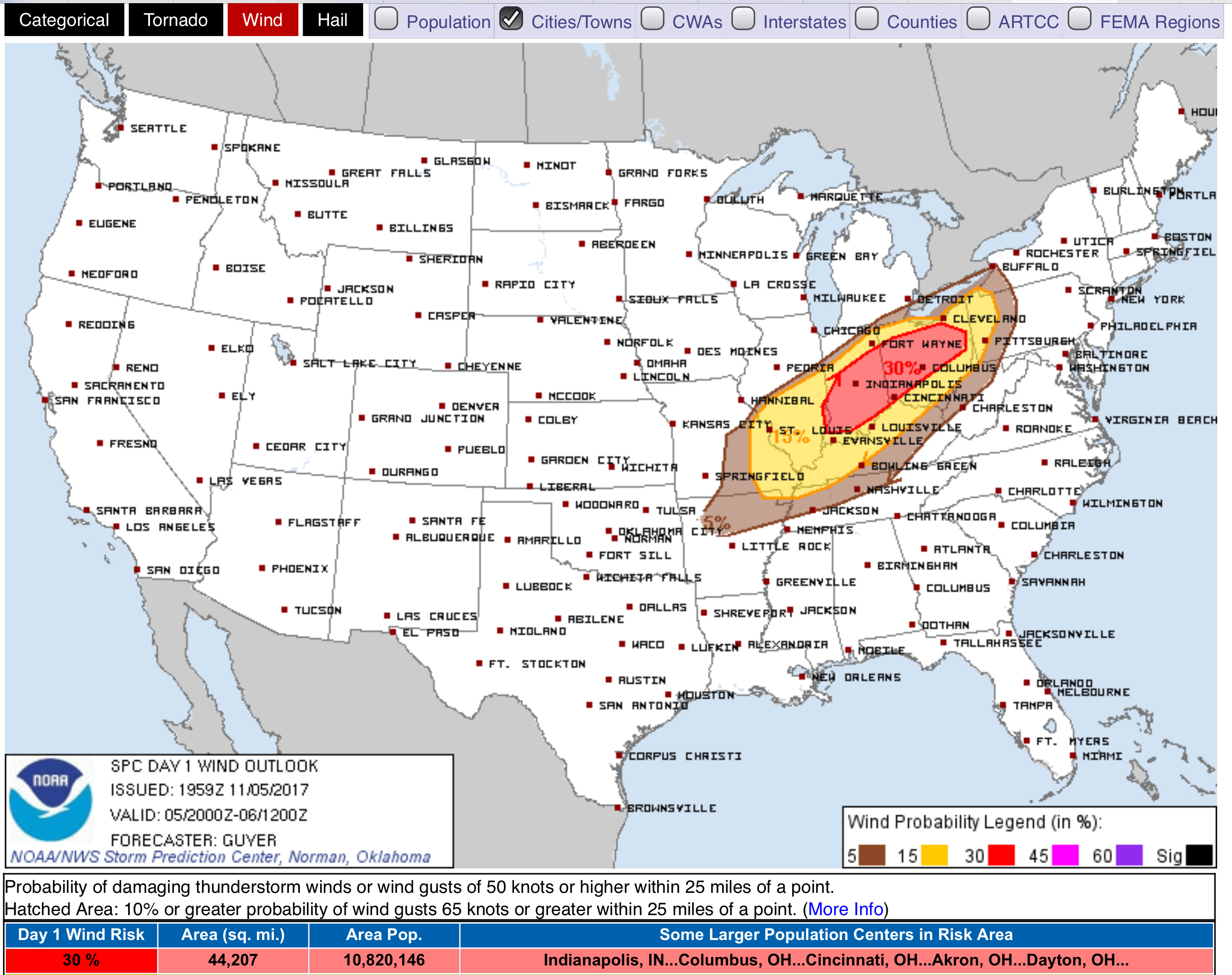 5% probability of large hail within 25 miles of us: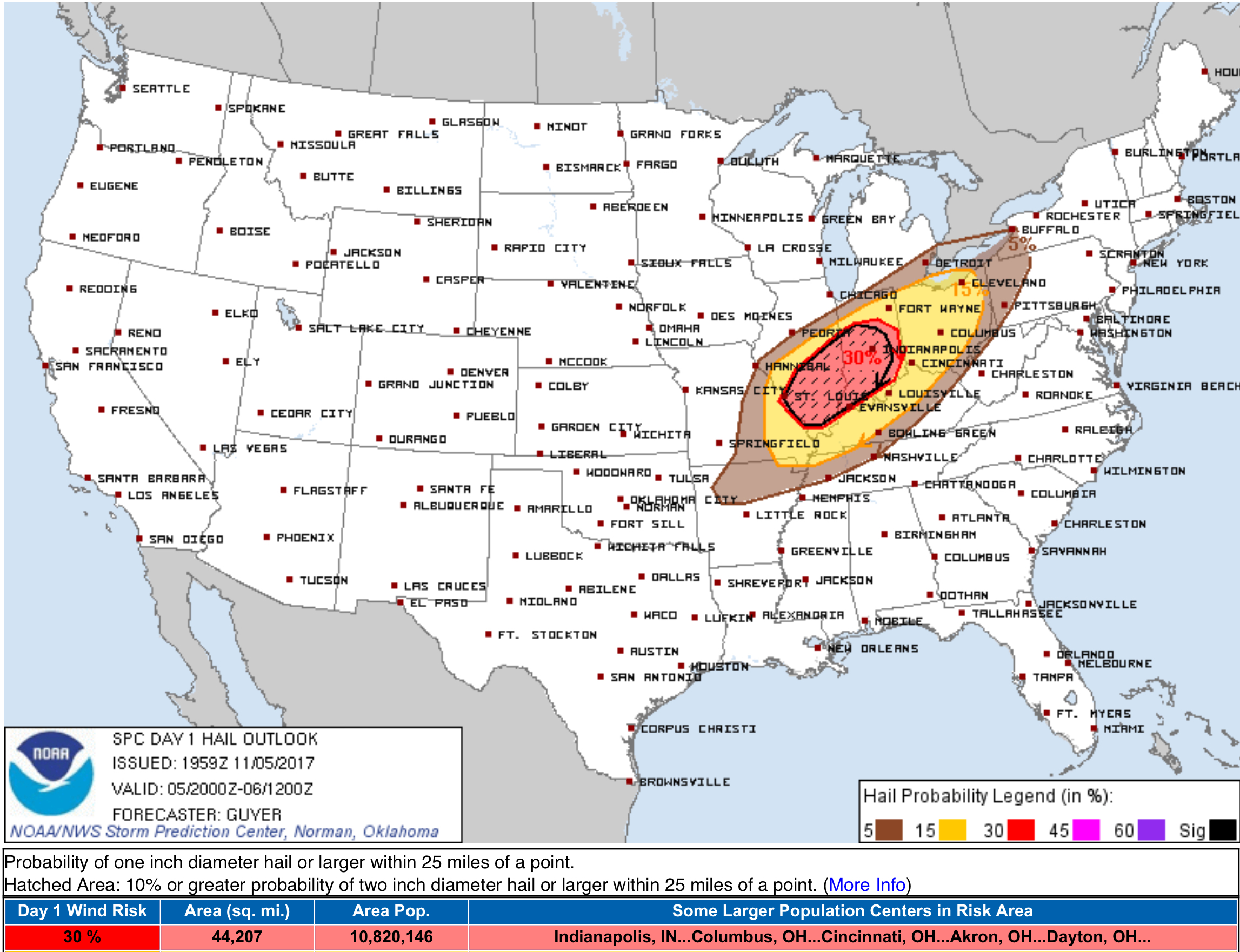 Models think rain will end around rush hour Monday morning.
More Rain, Storms Possible Monday Night
NWS-Nashville's details:

We aren't really "the west half" of Middle Tennessee. We're in the middle, so that hail potential forecast is not exactly for us.
No one is alarmed. The Storm Prediction Center only predicts "general" thunderstorms, not "severe" thunderstorms: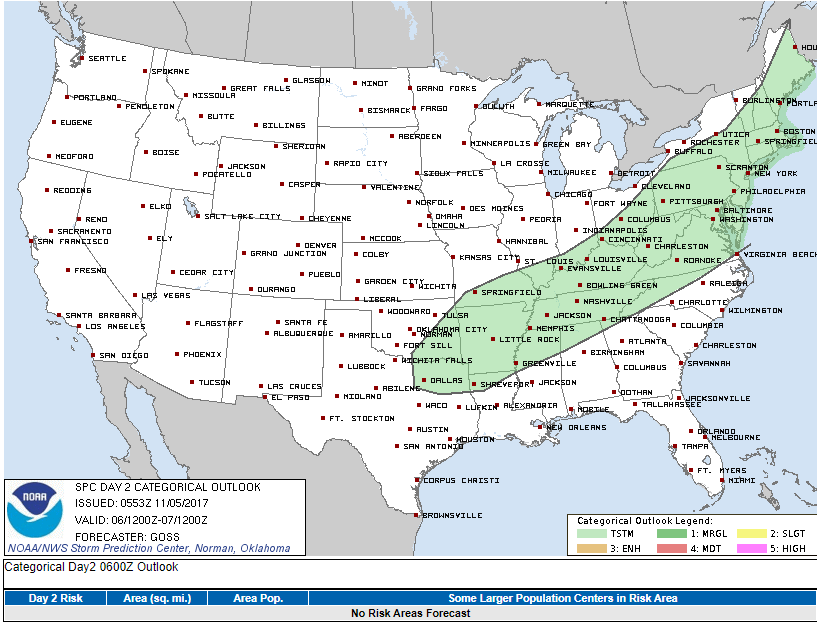 Rain Monday night overnight into Tuesday morning should be almost a half-inch, making Tuesday an indoor recess day.
Rain should linger into Tuesday, but it should be off and on during the day, shutting off sometime Wednesday.
Cool Temps Return Wednesday
Morning lows will be near 40° Thursday and 37° Friday. No rain in the forecast Thursday.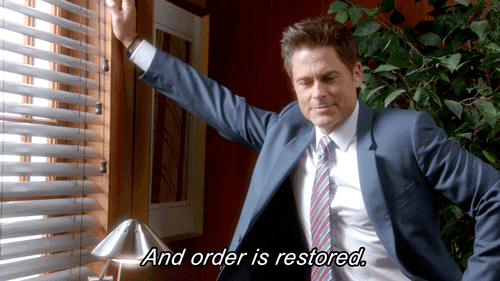 After last week's frosts and freezes, NWS-Nashville isn't going to issue frost and freeze advisories again until the 2018 spring growing season.
Next Weekend Guess
Looks dry. Seasonable/Rational temperatures.
Longer Term Guess
Now this looks like November: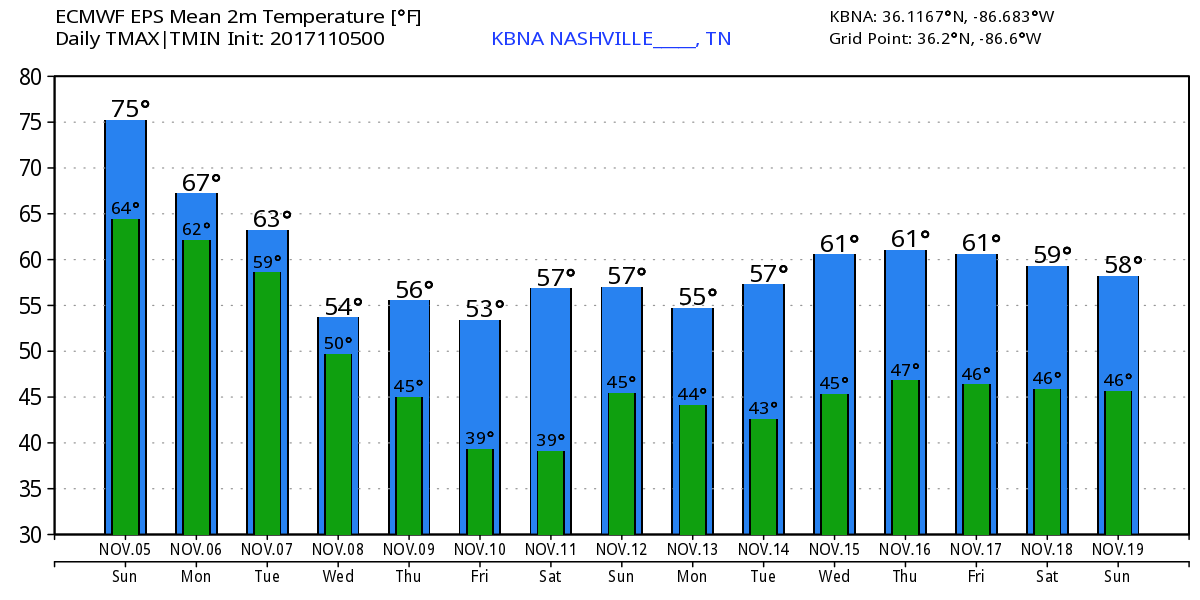 ---