---
Shower Chances For the Next Week, Gloominess Ensues
Rain during the daylight hours today is unlikely but more will encroach on the area late tonight/overnight. Latest observations at the airport have us near a balmy 69ºF at 11AM under mostly cloudy skies. The dew point is only ~9ºF lower at 60ºF, meaning moisture return from the south is definitely in play. You will feel the southerly breeze today, too, gusting as high as 20-25 mph, based on latest HRRR model data.
HRRR 1km AGL Reflectivity Model (What radar *could* look like this afternoon/evening)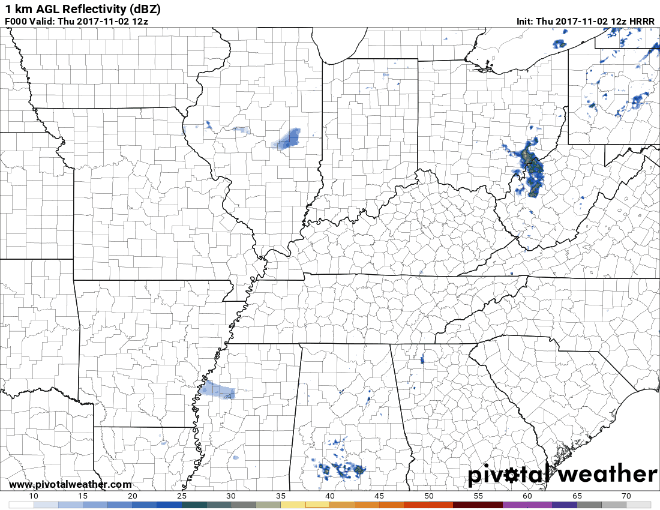 Friday through Sunday – Begins Soggy, Showers Becoming More Isolated Sat./Sun.
Friday is definitely a day to have the umbrella. WPC Guidance suggests 0.10-0.25″ of rainfall during the day on Friday into early Saturday morning: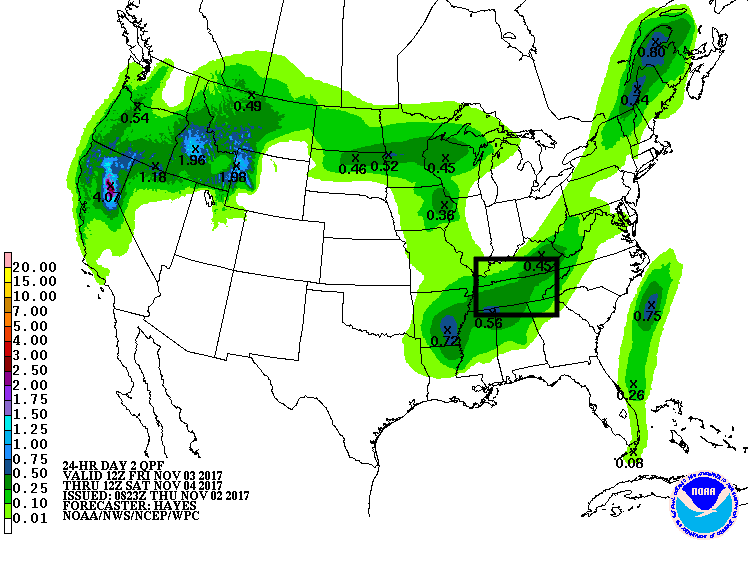 The latest GFS model also agrees on scattered rainfall/storms for much of the day on Friday: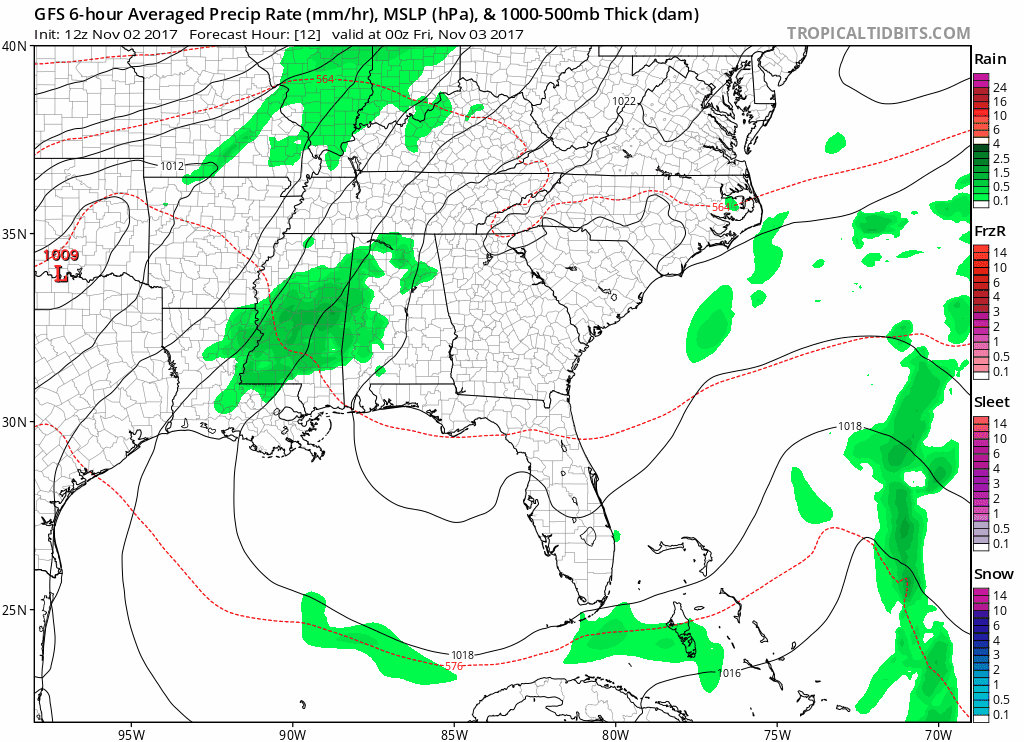 On Saturday and Sunday, rain chances taper off quite a bit. Expect scattered to more isolated showers/storms on these days. Temperatures on Sunday will be ~15ºF above normal!
Plans to trek down to the Music City Center for the Nashville International Car Show or maybe to the Titans game on Sunday? Take the rain gear, just in case. No need to bundle up, though!
NWS Discussion On Next Week

In short, temps will be in the 70s to near 80ºF. Scattered storms are possible Monday through Wednesday, some of which could be on the stronger side. No widespread severe weather is forecast at this moment.
---