---
No Soggy Candy This Year, Rain Holds Off Until Overnight
Temperatures Today/Tomorrow
[av_textblock av_uid='av-2egmvw']
[cjtoolbox name='Treg DONT DELETE']
[/av_textblock]
As the sun sets tonight and costumed kiddos head out to trick-or-treat, temps will slide from the lower 50s into the upper 40s. Make sure to bundle up!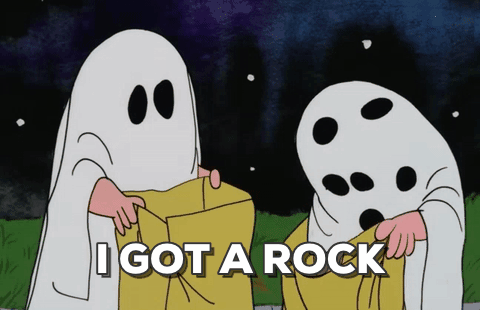 Moisture will be on the increase, too, so hopefully the evening temperature drop will be less dramatic under a blanket of cloud cover.
HRRR Model Loop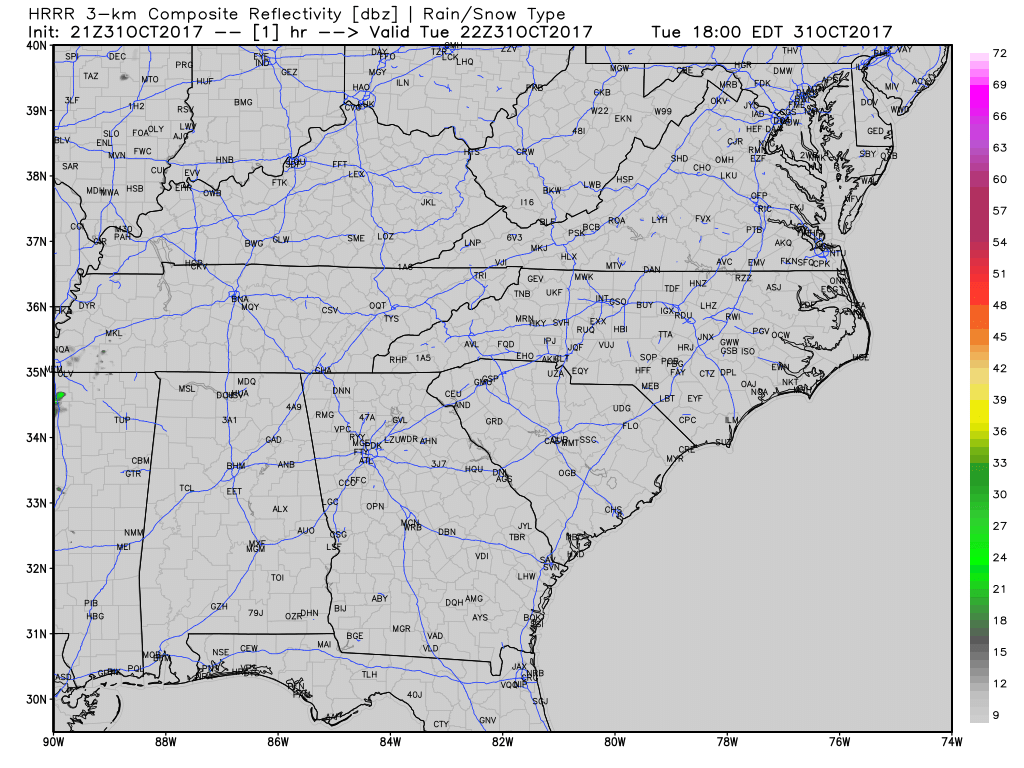 Rain is expected to begin around midnight or a little later. Expect to wake up to a wet work/school commute.
Rest of the Week Appears Soggy
Latest GFS Loop Through Sunday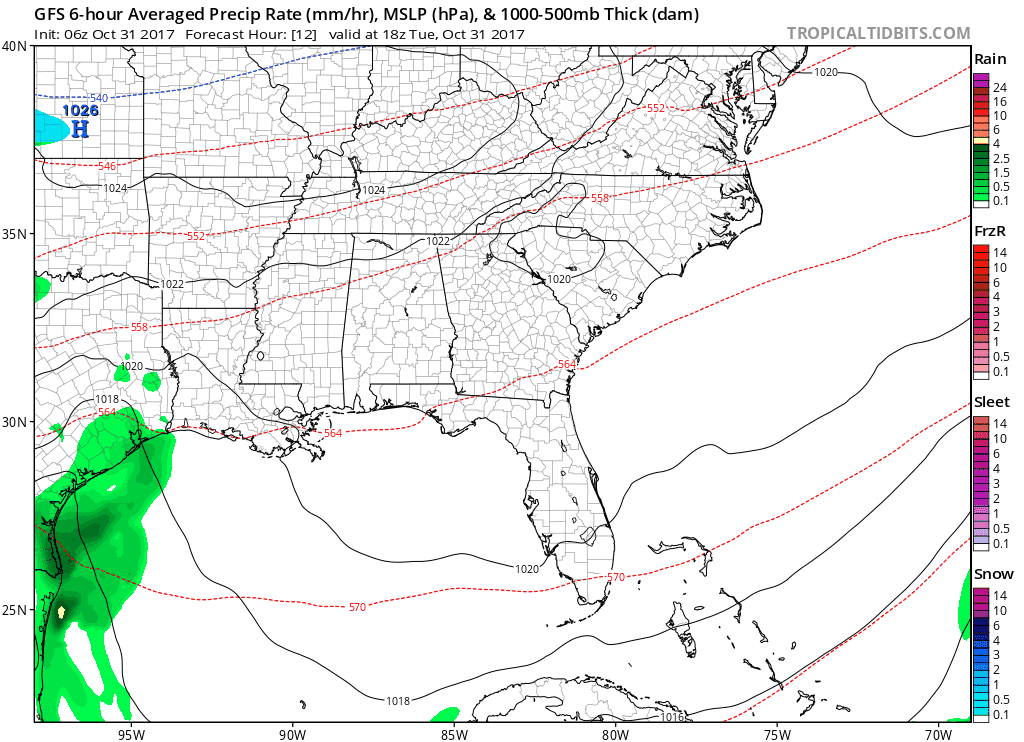 Pinning down timing for this week's rain is at the least, unreliable. Many global models are inconsistent on timing/duration of rainfall…but we do know that rain starts on Wednesday and looks *most likely* Thursday night and Friday-Saturday AM. Isolated storms are possible Saturday but nothing severe is in the cards.
Temperatures will be above normal heading into the weekend and next week as southerly flow continues. Some spots next Monday, per GFS Statistical Guidance (MOS), could push the upper 70s to near 80ºF!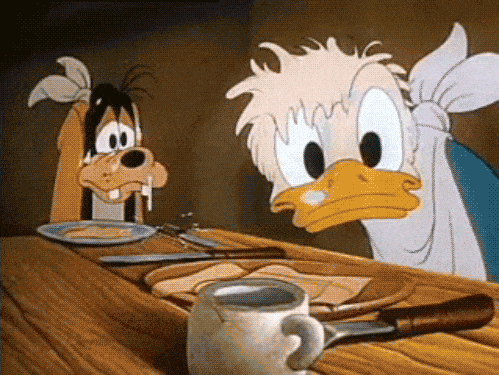 FYI: Growing Season Is Over, Says NWS Nashville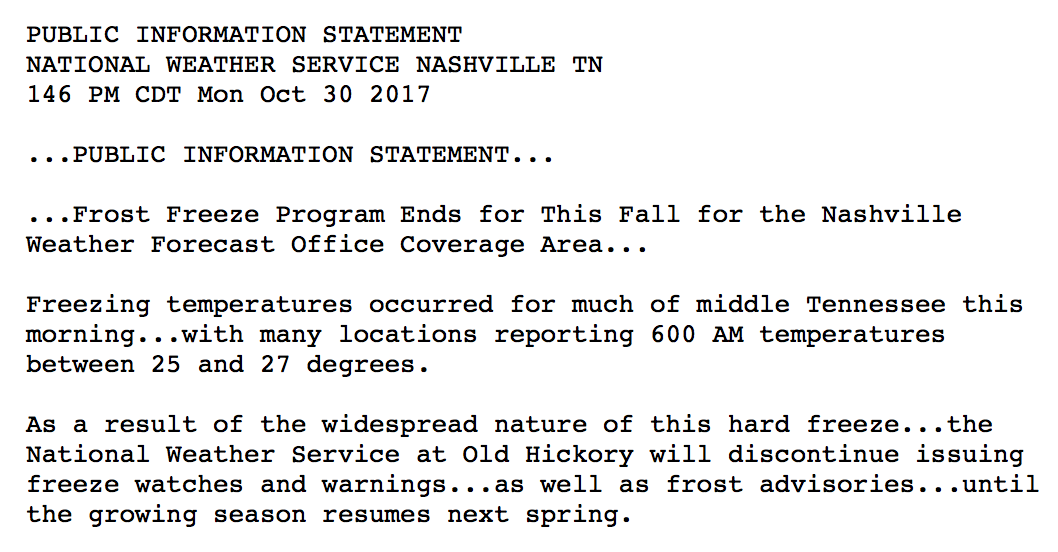 ---