---
A Little Bit Warmer Today, Sunshine Too
Mostly sunny skies have settled in for the day. We will actually warm up a bit more today than we have in recent days with highs expected to reach into the mid-60s. All in all, it'll feel nice and comfortable today.
Not So Spooky Forecast for Tomorrow
Another sunshine-filled day can be expected tomorrow. Our high temps will be a bit cooler than today, only reaching the mid-50s.
For our trick-or-treaters, you are going to want to bundle up! Temps will fall through the 50s into the upper 40s by 8 PM. The best costume will be a warm costume!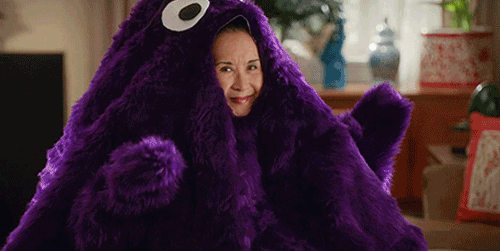 Hourly Forecast 4 PM – 10 PM

There is mention of showers for tomorrow evening; however, these showers should not arrive until after midnight. Carry on with collecting candy!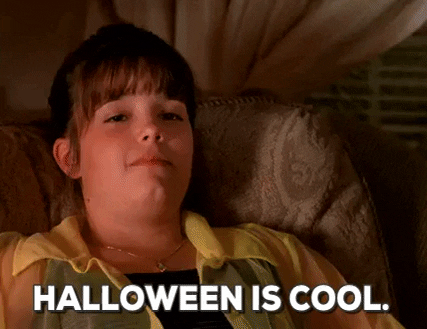 Second Half of the Week Looks Wet
By early Wednesday morning, our first rain chances will come for Middle Tennessee. There appears to be multiple instances from Wednesday through Saturday night that showers will be possible.
GFS Loop Early Wednesday Through Early Sunday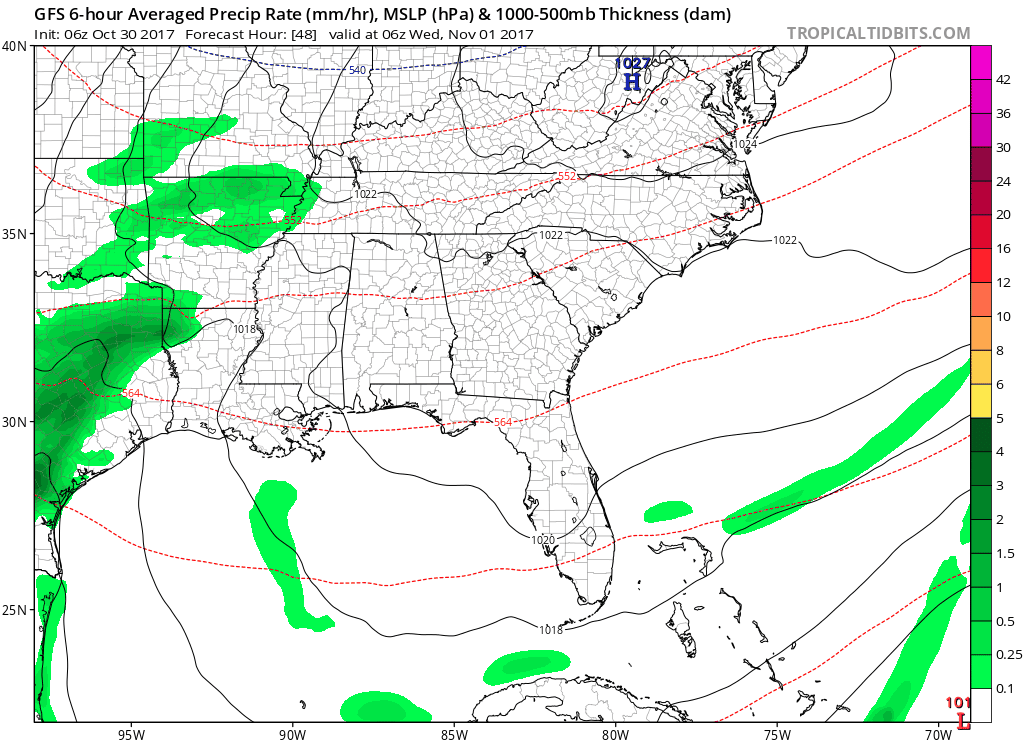 Showers will be mostly on and off in nature through this period, so you'll want to keep an umbrella handy.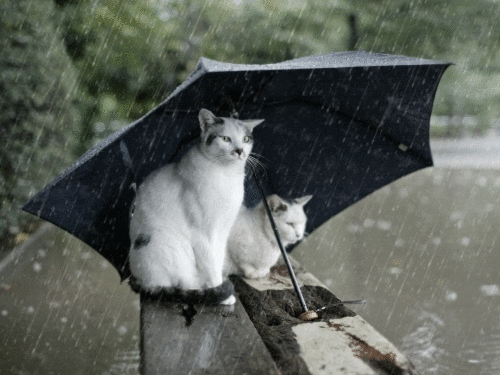 In terms of severe weather through all of this, it doesn't appear extremely likely. We are keeping an eye on Friday as temps and dew point temps will return back to above-normal, but not expecting anything to develop at this point.
---