---
Much Warmer Today and Friday, But Don't Get Used To It
A surge of warm air is already underway late this morning as southerly flow returns to Middle Tennessee. The latest HRRR models this well, but notice the main "axis" of warmest temps are still off to our south and west.
HRRR 2-meter Temperature Model Loop Today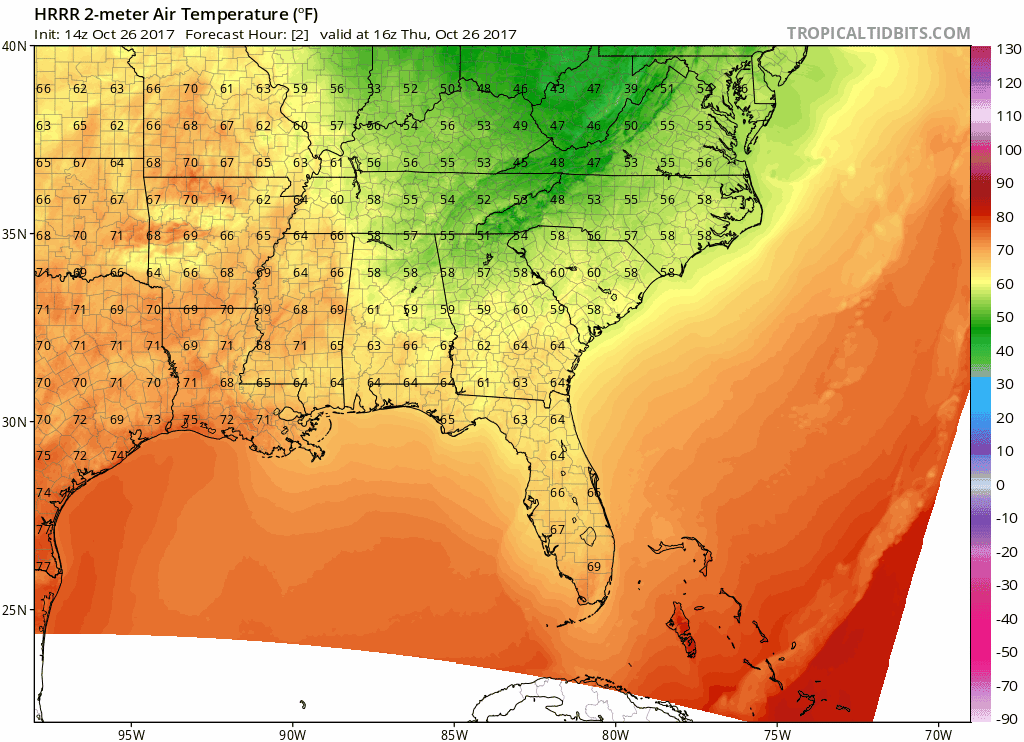 Similar daytime temperatures are expected on Friday, but cloud cover will quickly increase during the afternoon ahead of our next, more potent cold front. Rain develops around 12-2PM to our northwest and moves in here by 4-6PM, making for a soggy commute.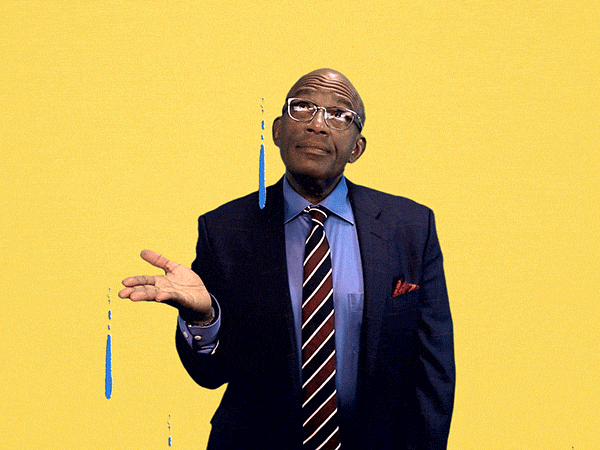 GFS Model 6-Hour Precipitation Loop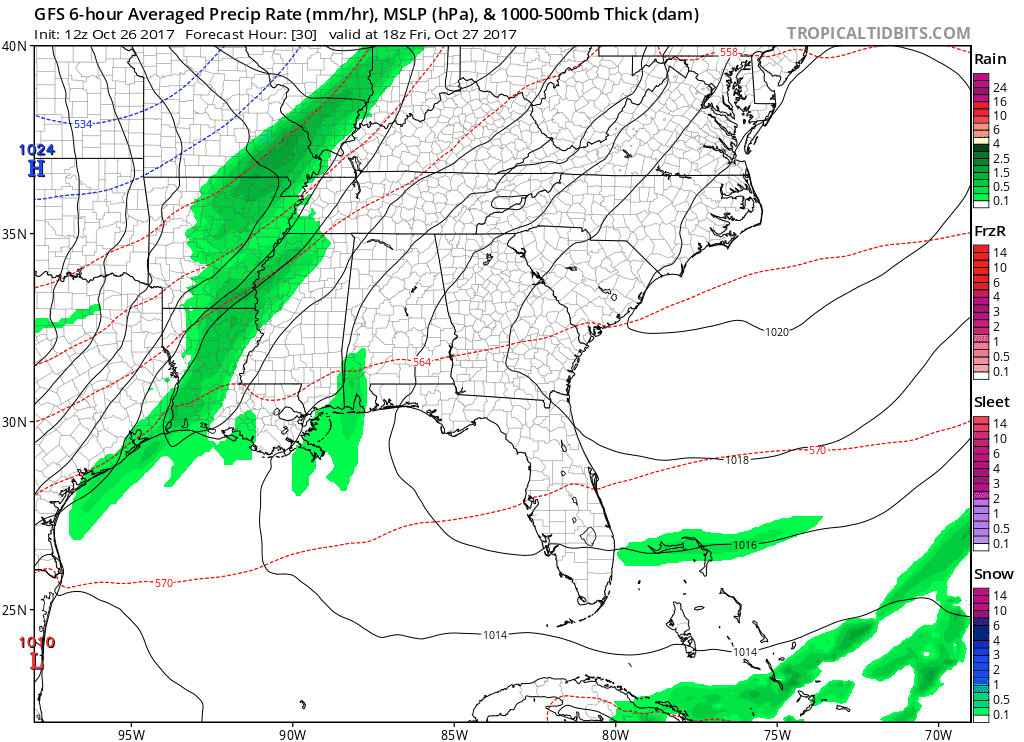 Rainfall amounts from this quick-moving front will actually be something to raise eyebrows at. Latest WPC guidance suggests anywhere from 1-1.50″, with locally higher amounts possible. Flooding will not be a concern, but consider this a nice drink for vegetation before we take a tumble in the temperature department.
WPC Rainfall Totals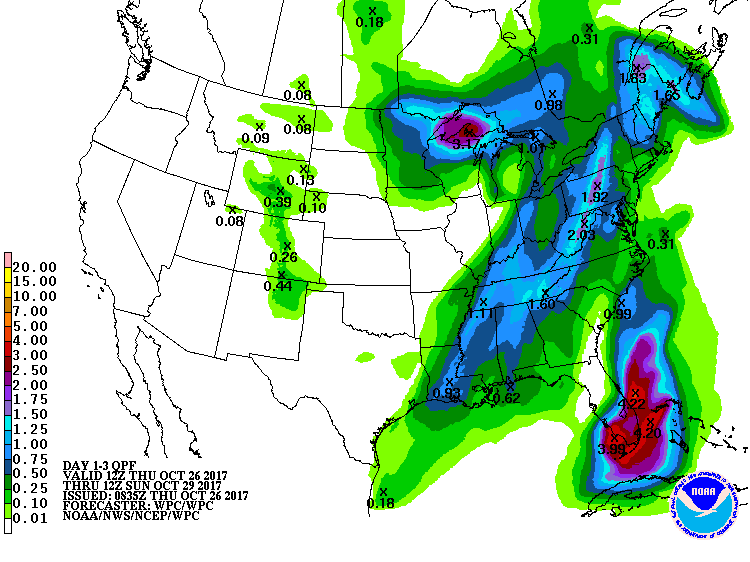 Temperatures will be dropping as soon as the rain moves in. Check out the GFS and its proposed temperature drop (pink line) of ~25ºF in just 12 hours: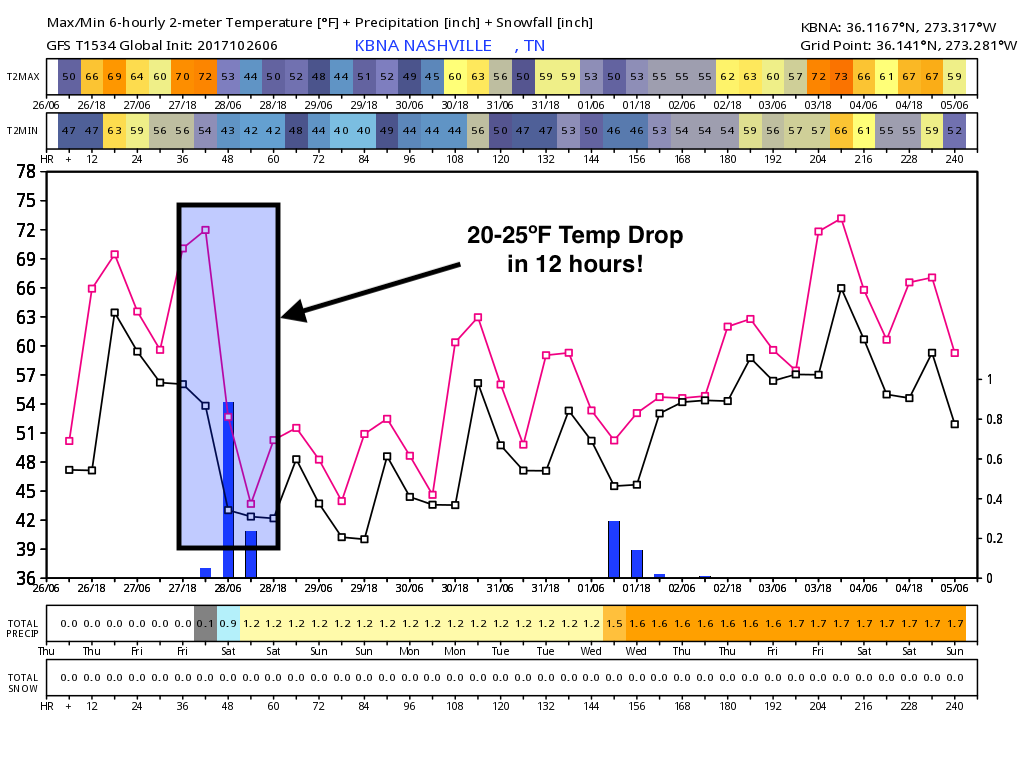 Rain Ends Saturday AM,
Cold

Rushes In

If you have not yet kicked on the heater these past few days, you may need to this weekend.

GFS 2-meter Temperature Loop Through Sunday AM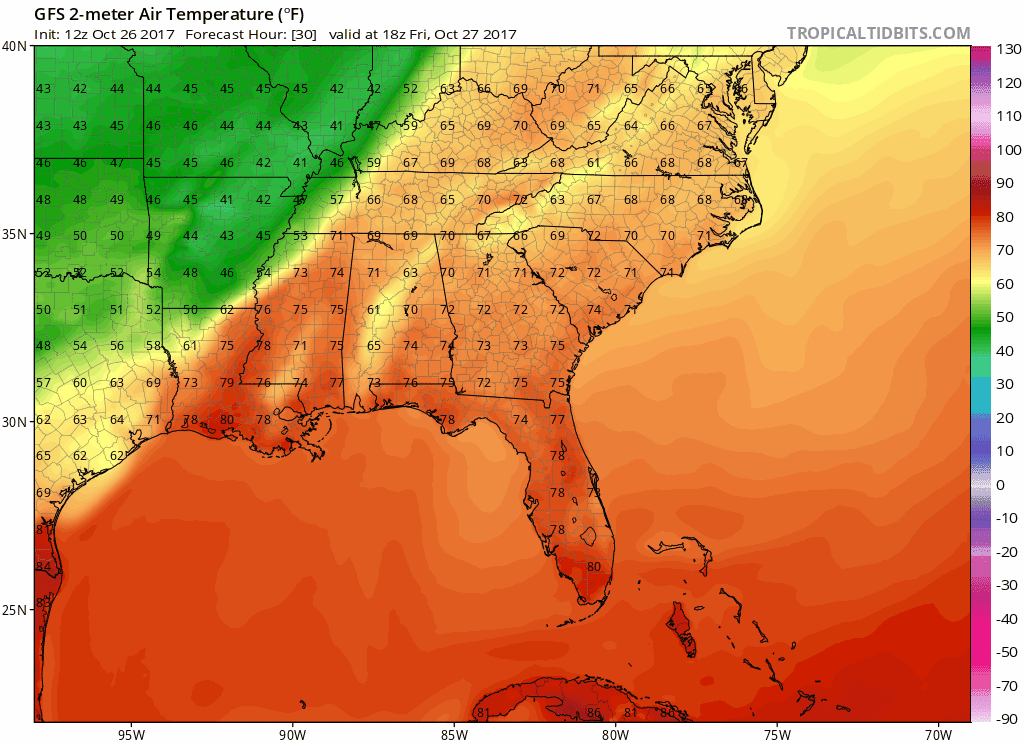 Highs on Saturday and Sunday will range from the upper 40s to low 50s, even with decreasing clouds and some sunshine. Near-freezing to freezing temperatures will be possible Sunday morning, so prepare to bundle up if you plan to head out early.
Trick-or-Treat? Looks Like the Weather Will Be Tricky
Temperatures in the low 50s, dropping into the upper 40s between 7-9PM are fine…but the addition of shower chances will make the festivities a bit less favorable. Rain is not anywhere close to being definite for trick-or-treaters, however, we will continue to monitor the possibility.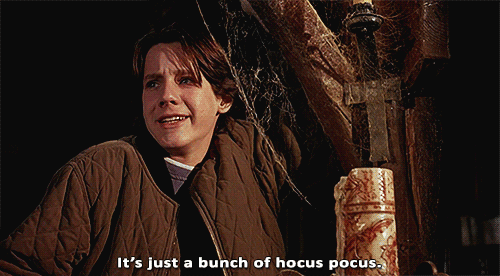 Let's hope so, Max.
---