---
Slight Warming Trend Thursday and Friday
Grab a jacket before heading out for any evening plans tonight as temps will fall into the 40s overnight.
Thursday and early Friday appear to be your two best days to get any last minute outdoor yard work done. Highs will top off in the upper 60s to low 70s with plenty of sunshine both days.
Small chance of showers for Friday beginning after lunch, but the better chance comes later that night.
Showers Friday Night Followed By Much Colder Temps
By late Friday afternoon into Friday evening, expect for showers to be moving our way. Timing will play a big role, especially for those heading out to catch some football on Friday night. Models do vary a bit on this. GFS has shifted its timing a little quicker than yesterday, having showers arrive by the early evening hours.
GFS Loop Friday Afternoon Through Saturday Afternoon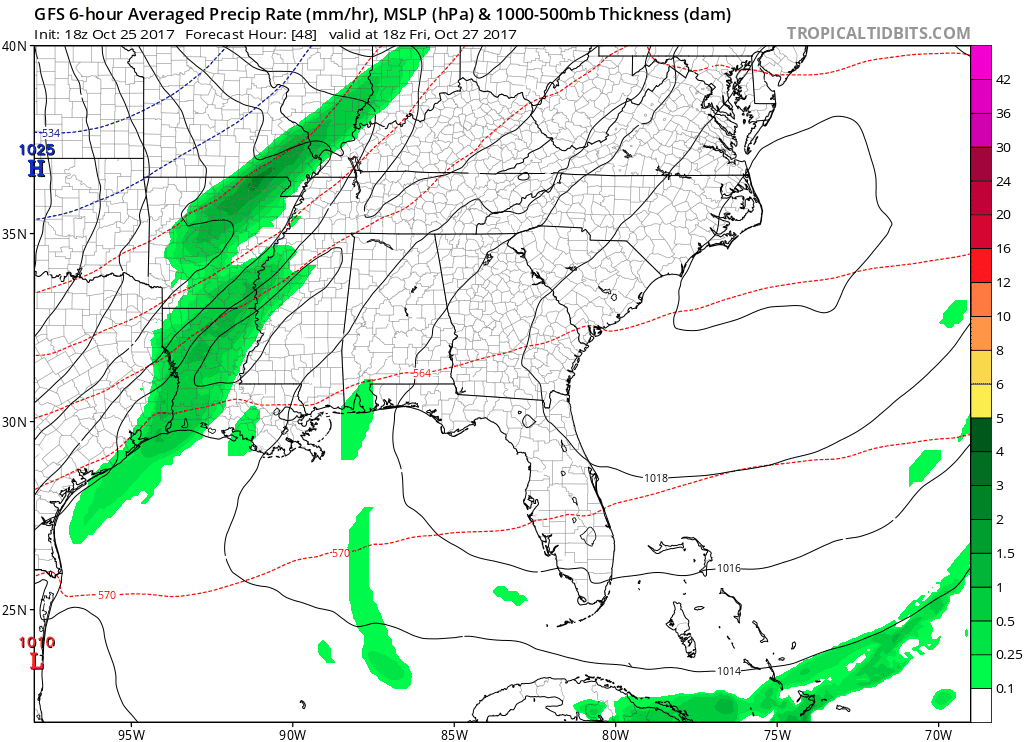 NAM on the other hand still has a later solution, with showers not arriving until after 9 PM. Also, NAM shows showers sticking around through the day on Saturday, whereas the GFS has showers push out rather quickly.
NAM Loop Friday Afternoon Through Saturday Afternoon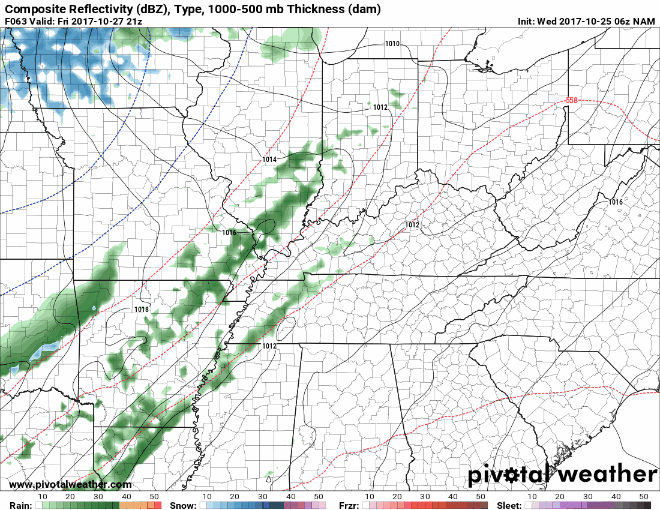 Nonetheless, overnight Friday is our greatest chance to see rain. Before that and farther into Saturday is when general timing comes into play.
Our Friday Night Lights games will need to keep an eye on this timing over the next few days. We aren't expecting severe weather, but timing of these showers could be the difference between a dry game and a soggy game.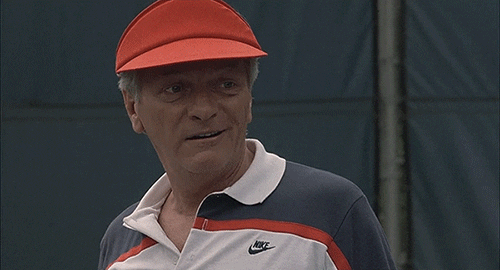 So how much rainfall can we expect to see? Our local NWS and the Weather Prediction Center both seem to agree that we will see anywhere between around an inch rainfall late Friday through early Saturday.
WPC Day 3 Quantitative Precipitation Forecast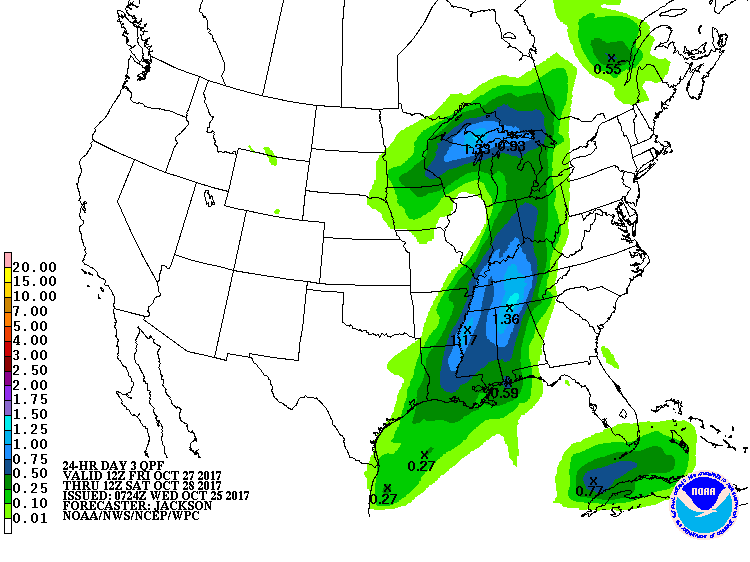 Into Saturday, some showers may linger through the day. However, the big story will be our temps. Highs will be in the low-50s with overnight temps Saturday night falling into the mid-30s. Coldest night of the year so far will likely occur Saturday night. Prepare the extra blankets.
---