---
Scattered Showers Possible Through Tonight
Still have a small chance of some showers through the remainder of today, but for the most part expect for cloudy skies through the evening. Temps will fall overnight into the upper 40s.
You may want to turn the heat on tonight if you haven't already.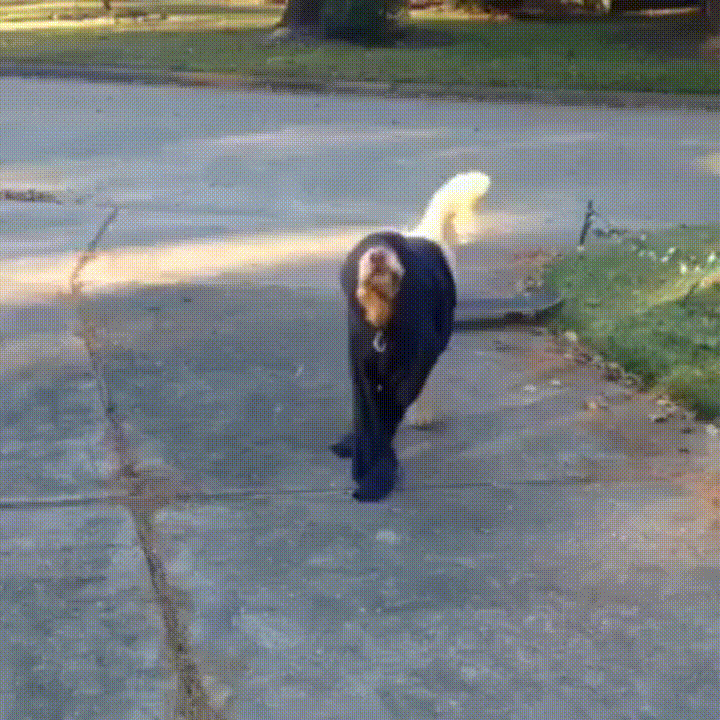 Cool Temps and Sunny Skies Through Thursday
Starting tomorrow, sunshine returns. We may have a few scattered clouds through the day, but there will definitly be more sun than we saw today. Another point about tomorrow is that there is a very small chance of scattered showers in the afternoon. NAM3 (below) displays these scattered showers.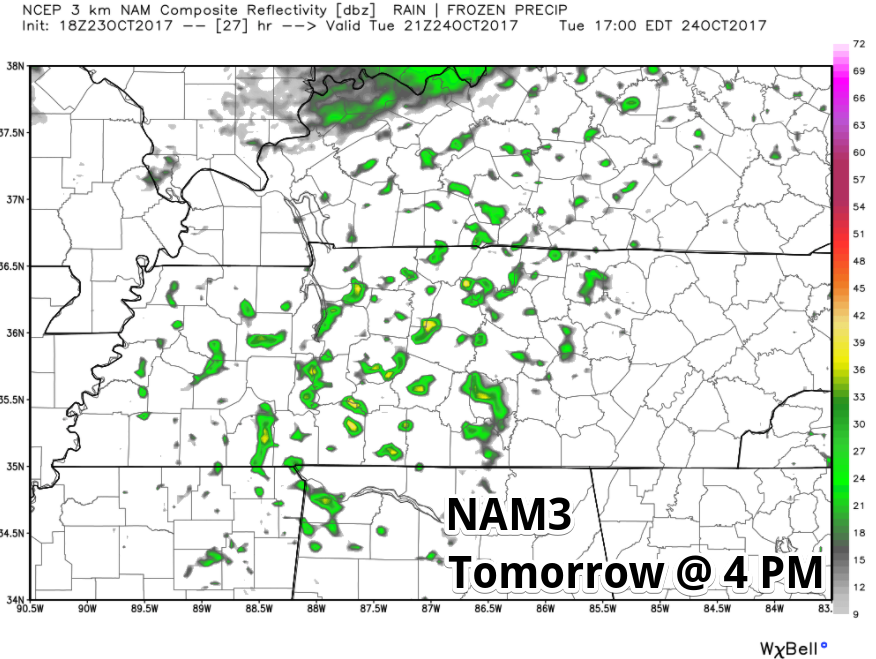 I'm still not sold on it, but if you somehow get one of these sprinklers, it shouldn't last long and may just clean your windshield at best.
Additionally for tomorrow, winds may be a bit gusty at times with winds in the 10-15 mph and gusts as high as 20 mph.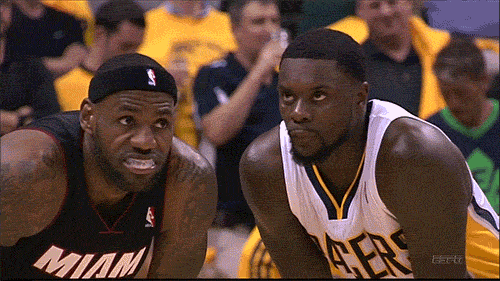 Other than that, highs will stay in the upper-50s to low-60s throughout this week. Overnight temps will fall into the low-40s to upper-30s. This week you can finally bring out those fall clothes and you will definitely want a jacket and layers for any outdoor evening practices.
https://giphy.com/gifs/fcbayern-fire-winter-L6QwBQI02DRGo
---